I'm cooking with Hurst's Beans again! Yep, my favorite local bean maker is back in my kitchen and I can't wait to share this recipe with you. Instead of beans I hopped on the Black-eyed pea train. What a long history we have with one another. Black-Eyed Peas used to be my nemesis. I didn't understand this little pea and why my family had such a strong love for them. Typically enjoyed over the New Year's holiday and as the occasional side dish cooked with pork and flavorings. I watched my family enjoy them. When I think of them, I am immediately reminded of tradition. The slow simmer of a pot of Black-eyed peas, served with warm cornbread-I'm reminded of family dinners and laughter. I remember giving black-eyed peas a try as I grew older. I liked them. I soon realized what a great little pea it was. And like clockwork, my love affair with the Black-eyed pea began.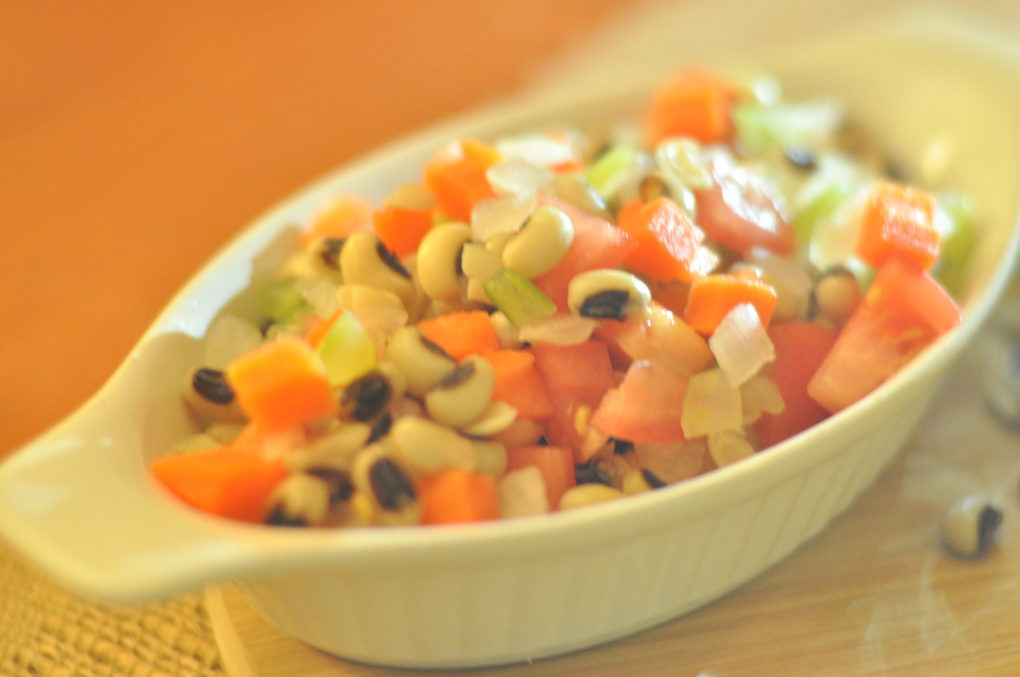 With the help of Hurst Beans, yes, we are still partnering together. Hurst's Beans has a HUGE line of products, from White Beans to Black Beans to Lentils, all with seasoning packets to make your life easier! Because bland food won't prosper right? Right. Hurst's has you covered on the bean front. Grab the recipe for my take on a Black Eyed Pea Salad. It's perfect any time of year. Sweet and savory are a perfect match with this hearty recipe. Try it, you'll love it!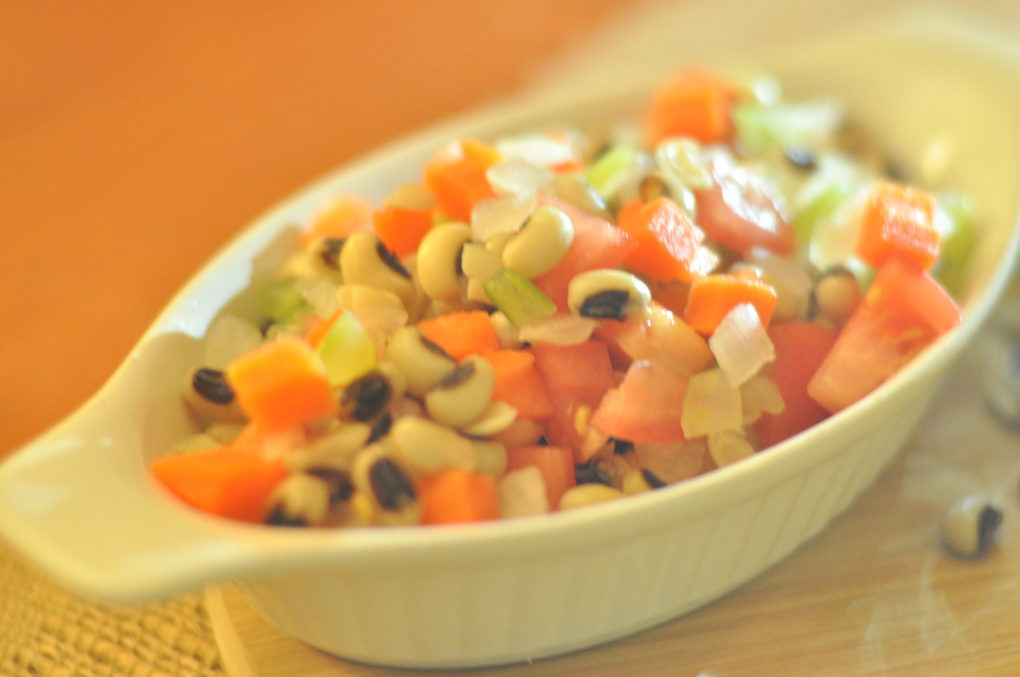 Black-Eyed Pea Salad
2019-02-12 19:52:25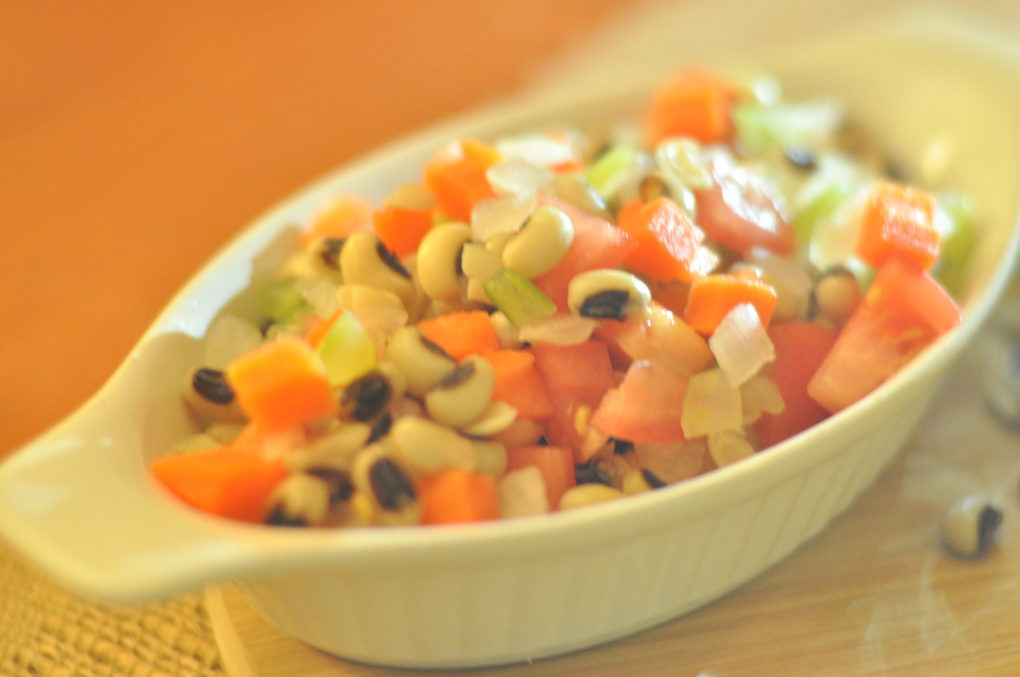 Ingredients
3 cups cooked black-eyed peas
1 carrot diced
2 stalks of celery diced
½ white onion diced
2 Roma tomatoes, seeded and diced
For the salad dressing
½ cup white balsamic vinegar
2 teaspoons honey
salt
course ground pepper
chili powder
Instructions
Rinse Black-eyed peas and remove any cracked beans or debris.
Cook Black-eyed peas in 6 cups of water and bring to a slight boil. Cook until tender. Drain and set aside.
Whisk together, vinegar, honey and seasonings, stir well to combine.
Add chopped vegetables and combine with black-eyed peas. Stir well.
Cover and allow flavors to marry for at least one hour.
Serve alongside your favorite meal.
FoodLoveTog https://foodlovetog.com/