The superbowl of food holidays is just on the horizon. Yep, the big one, The day we celebrate a bird of gigantic proportions: Thanksgiving. I don't care where you are, Turkey is typically the star of the show. And there will be lots of it. But what to do with all the turkey? Foodie experts like to say, that you should plan on a half pound to one full pound of turkey per guest. While I think that is a lot of bird, don't they realize there will be sides too? I'd imagine there may be leftovers.
My favorite part of the holiday.. the leftovers. Turkey Sandwiches.. there is nothing like a leftover sandwich from Thanksgiving bird. It's just good! In my family we tend to have two types of turkey that day- traditional roasted, and a cajun fried bird. I live! Because there is so much turkey, I tend to freeze come and throw some in chili, wraps and f course some soup. Enter my friends at Hurst's Beans. Remember, we're partnered together for the season? Yep! I'm back to share a recipe using Hursts Beans. This recipe is perfect for your Thanksgiving leftovers. The meat is half the battle! Let the turkey do the work for you and fix up a hearty bowl of Cajun 15 Bean Soup!
The soup is packed full of fiber and protein, and what fun it is to see the mix of beans you'll get. Happy eating, friends!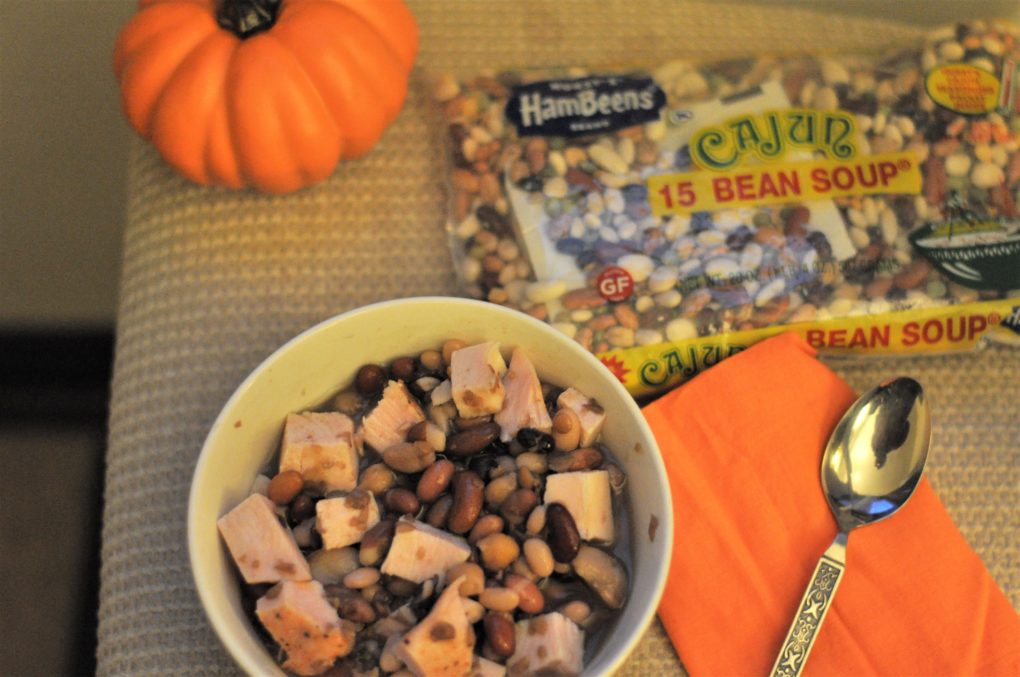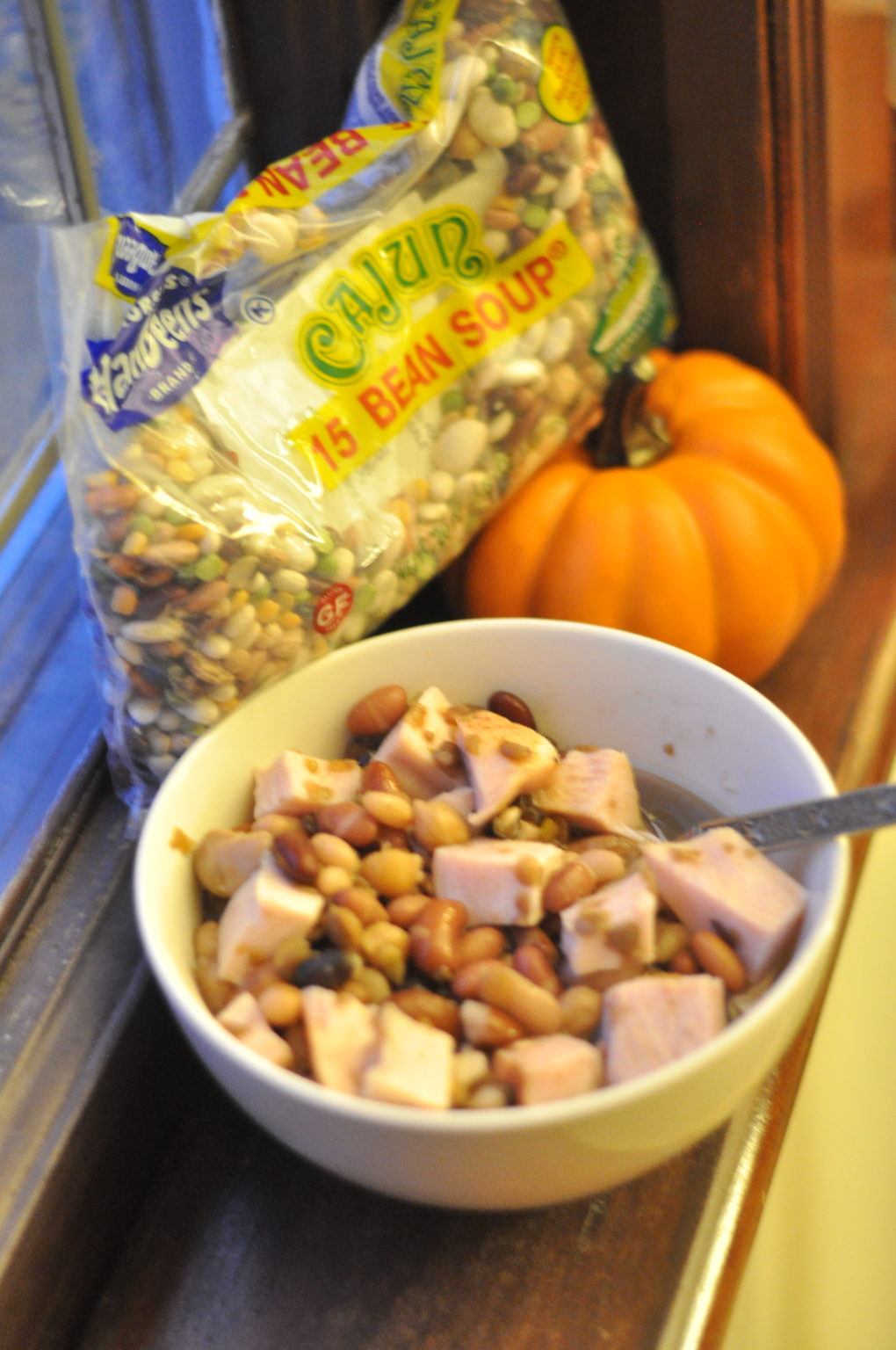 Grab it below!
Cajun Beans With Turkey
2018-11-13 19:55:49
Hearty, full bodied and heart warming
Ingredients
1 package HamBeens® Cajun 15 Bean Soup with seasoning packet
1 large onion, diced
1 green bell pepper, diced fine
1 garlic glove, minced.
2 cups leftover turkey. diced
6 cups scratch turkey or chicken stock
1 heaping teaspoon Smoked Paprika
1 heaping teaspoon Cumin
Salt & Pepper
Instructions
Rinse beans thoroughly, remove any rocks and debris.
Place beans, turkey, onion, pepper, spices, and chicken stock in to a heavy bottomed pot
Bring Beans and ingredients to a boil.
Once Boiling, cook on medium high heat for 4 hours or until beans are tender.
Partially through the cooking process, stir in Cajun seasoning packet, stir well to combine.
Serve with a garnish of sour cream and your favorite crusty bread.
FoodLoveTog https://foodlovetog.com/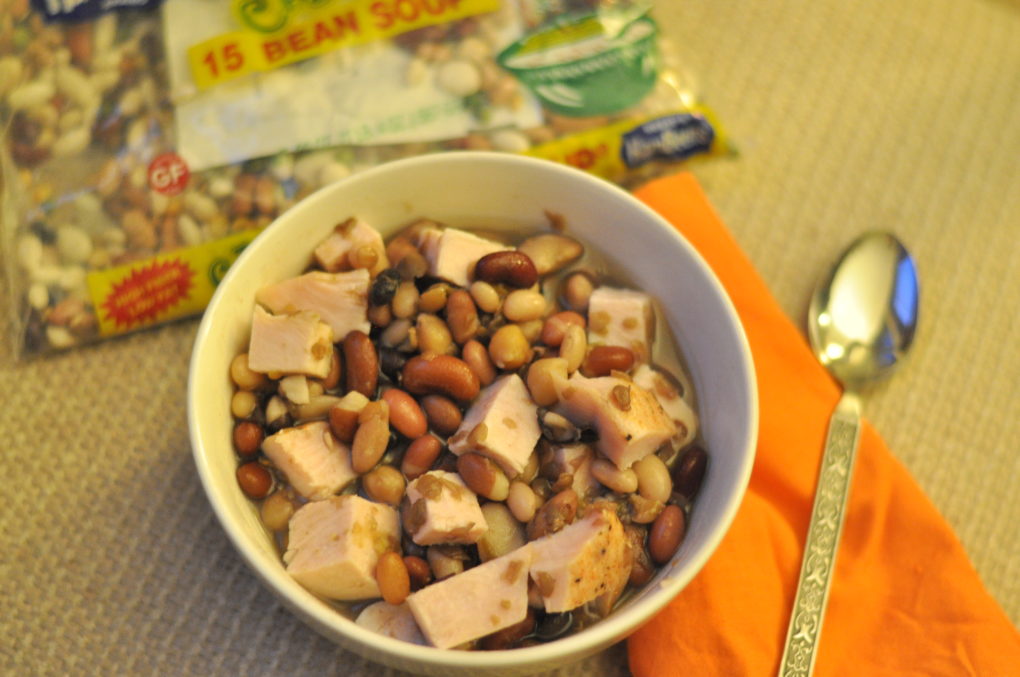 Disclaimer: Hurst's Beans sponsored product for this post, but all thoughts and opinions are my own.