The menu is just as important as the atmosphere. The glitz, the glam, the sparkle. Christmas decor is all about it.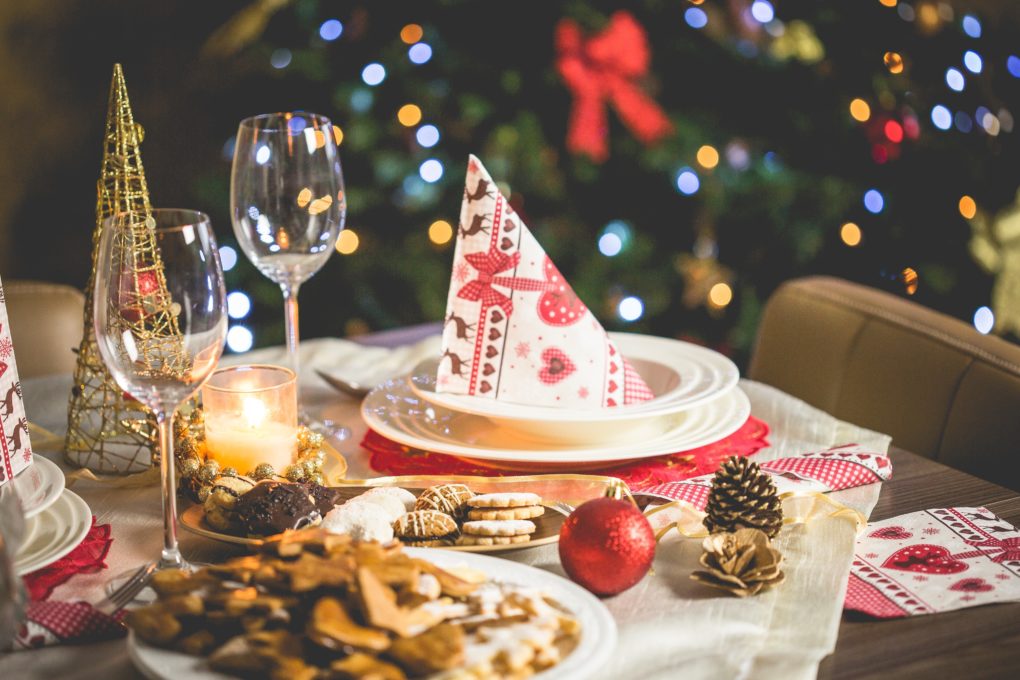 When you're planning your holiday menu, don't forget to take time to plan a festive and holiday themed tablescape.
There are tons of ways to make your table fun and festive. Grab a few tips here to make your table merry and bright.
Bring out the colors of the season. The reds, the golds, the bright sparkly silvers, all of that has a place on your tablescape. I love using plate chargers as an accent to make this happen.
Napkins, dish towels and silverware can all join in the holiday fun. Use them to add an extra pinch of pizazz to your table. Use a dishtowel as a center piece for your plate, tie a napkin with a piece of holly or garland to add nature and holiday all in one.
Ornaments just aren't for the tree. Fill a vase with sparkle ornaments to create height and an eye catching piece to make your table stand out.
Keep it simple, candles and garland can create simple, yet elegant centerpiece for your table. Place candles in the center of your table, and wrap them with simple garland. Festive!
Be bold! Go with non-traditional colors to create a festive look. Bold blues, greens and purples, can really stand out during the holiday season.
Get Fresh! Fresh seasonal fruits and vegetables can be an impressive way to dress your table. Pomegranates, oranges, cranberries, they call can add some sweetness to your table.
Make gift wrap your friend. Kraft paper gift wrap or even a patterned one can be used to make the table holiday ready. Extra Tip: Add kraft paper and crayons to the kiddie table for instant fun!