We made it. Soup season is here. As I stated in an earlier post it is literally the season I live for. Soups, Chili's, Stews I'm here for them all. I'm really excited about the recipe I'm sharing here today. White Chicken Chili!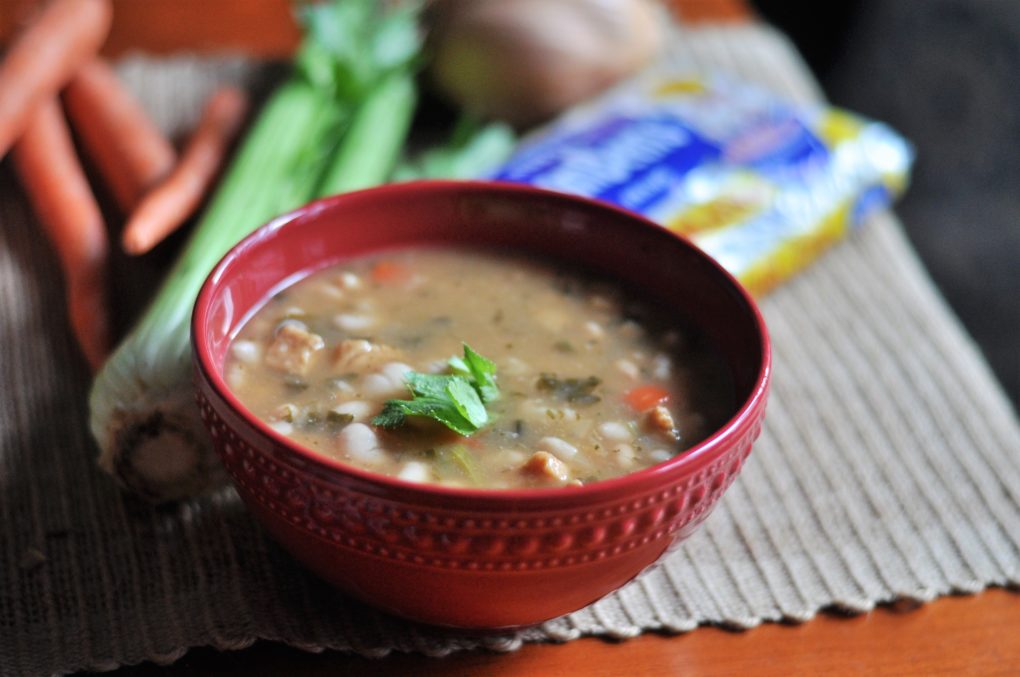 Over the course of the next few months, I've partnered with Hurst's Beans to share some tasty recipes with you. I'm so excited about this partnership! They have a HUGE line of products, from White Beans to Black Beans to Lentils, all with seasoning packets to make your life easier! Because bland food won't prosper right? Right. Hurst's has us covered on the bean front.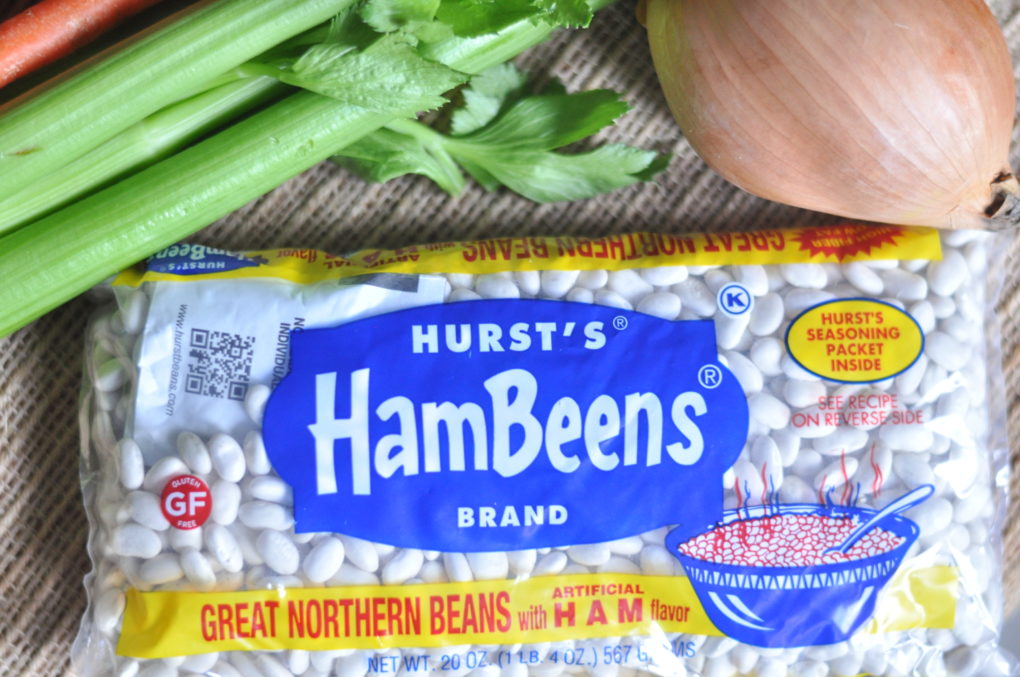 Did you know that the Hurst's HamBeens Brand has been family owned and operated in Indianapolis since 1938? That is a rich history of good eats. Locally loved and great products? Sign me right up. Little did I know that Hurst's is the brand my dad has used for years in our family. He made 15 bean soup often. I never knew that was the REAL same of the recipe. Anywho, I'm sharing a White Chicken Chili Recipe with you today. It's one my mom has made for years with a little twist on it from me. It's a no soak recipe. Allow your stove to do the work. Rinse, and GO!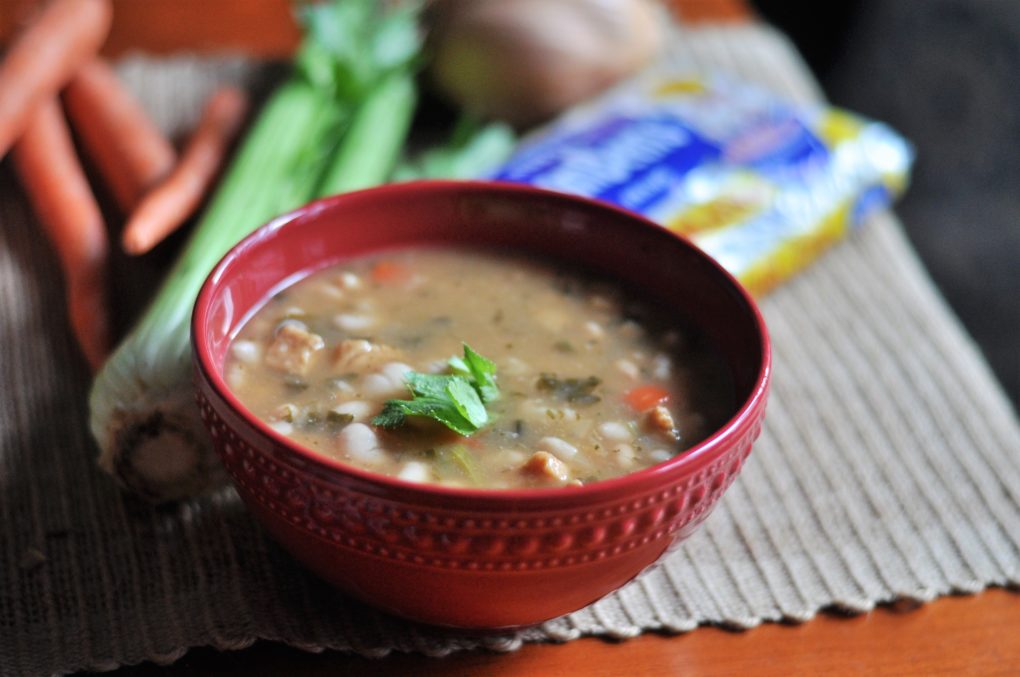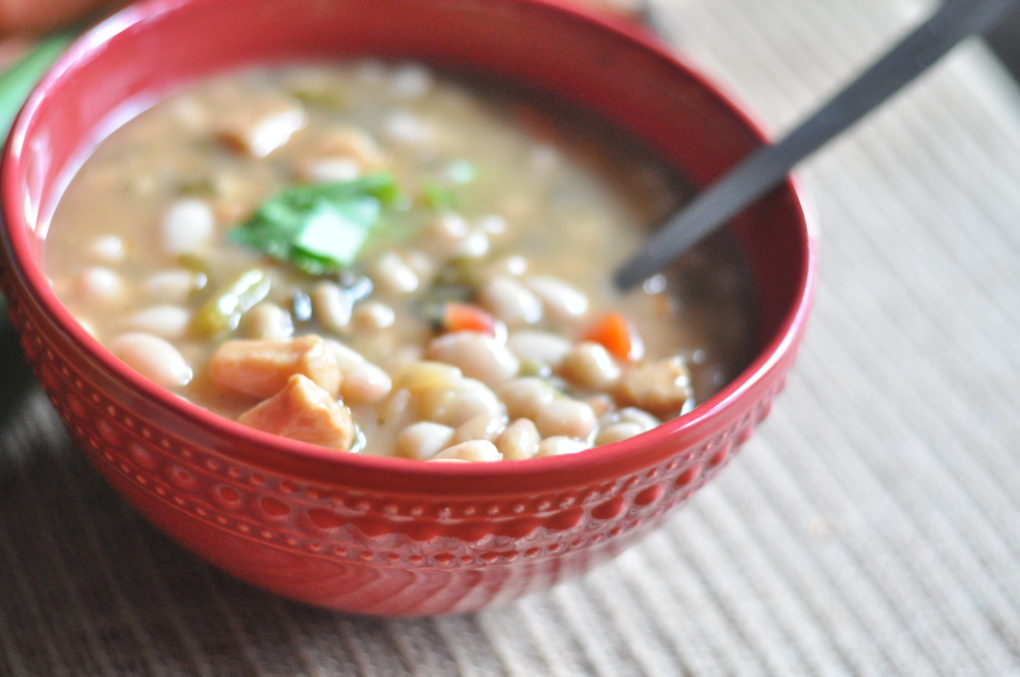 White Chicken Chili
2018-10-08 09:31:33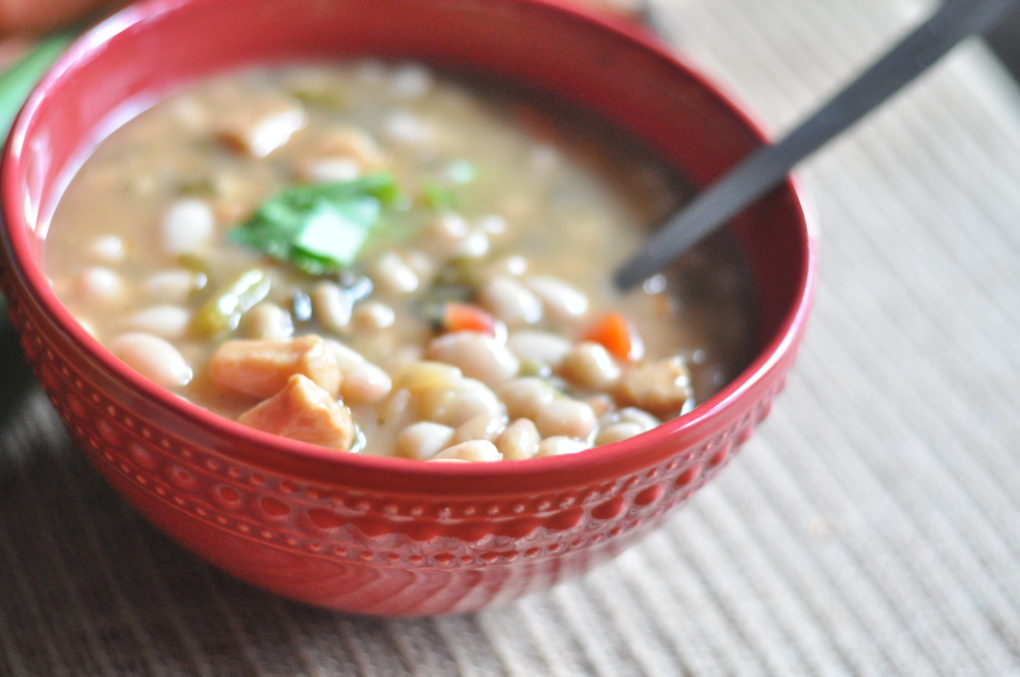 Hearty, full bodied and ready for Fall. Chicken Chili is one you've love!
Ingredients
1 package of Hursts Great Northern Beans with Ham Packet , picked of debris and rinsed well. (No soaking required)
1 white onion diced
2 carrots, peeled and diced
2 celery stalks, peeled and diced
1 can of diced green chiles, drained
Grapeseed Oil
2 cloves garlic minced
8 cups chicken chicken stock
2 cups cooked shredded chicken
1/4 cup of Dark Chili Powder
2 teaspoons ground cumin
1/2 teaspoon each Dried Thyme and Oregano
salt
black pepper
Cilantro
Sour Cream
Instructions
In a large heavy bottomed pot or dutch oven, heat enough grapeseed oil to cover bottom of pot.
Once oil is heated, add diced onion, carrots and celery. Allow to cook until tender
Add minced garlic and cook until tender, stir to combine.
Add rinsed and cleaned beans to pot, stir well to combine with vegetables.
Add 6 cups of chicken stock, this should be enough to cover the beans and vegetables, if not add until covered.
Season with chili powder, cumin, dried thyme and oregano salt, and black pepper, and half of Ham Seasoning packet. Still well to combine.
Cover and bring to a boil. Allow to boil for 20 minutes.
Reduce heat and cover and cook for 2 and half hours.
Add diced chiles and cooked shredded chicken with 30 minutes of cooking time remaining.
Add remaining chicken stock if needed.
Continue to cook beans until the chili has thickened and beans are tender.
Garnish with Sour Cream and cilantro.
Adapted from From Mama Boyd's Recipe
Adapted from From Mama Boyd's Recipe
FoodLoveTog https://foodlovetog.com/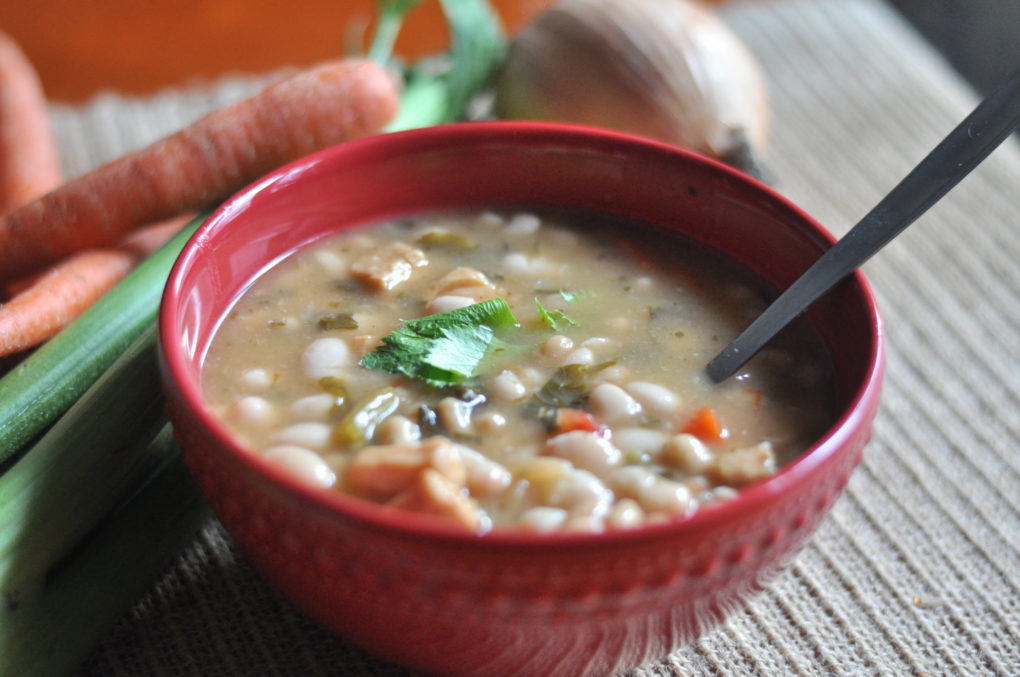 Disclaimer: Hurst's Beans sponsored product for this post. All thoughts and opinions are my own.