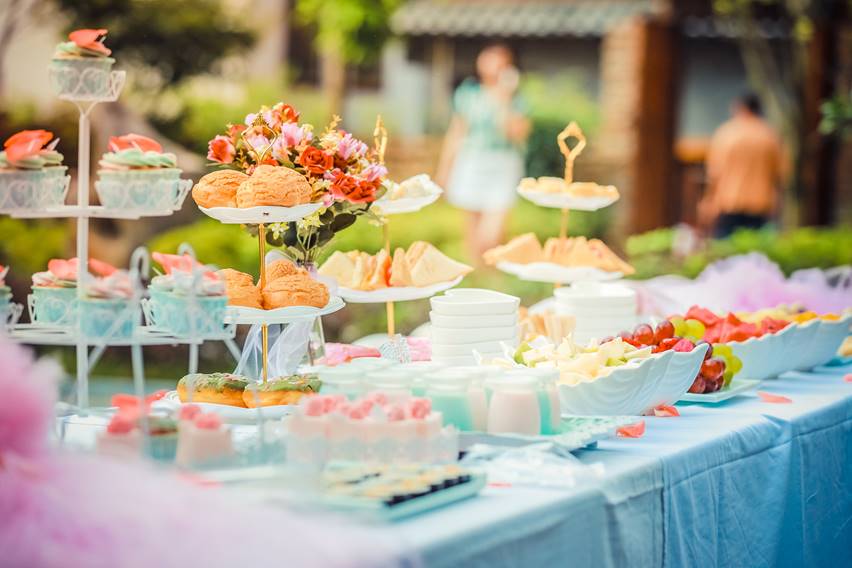 Image via Pexel
The summer garden/back yard party is all the rage right now. As it should be, summer is perfect for entertaining outdoors. Summertime shindig coming right up! With the weather being warm and the drinks flowing freely, your backyard can be the perfect place to entertain. Having said that, here are 5 tips for making the most of your backyard summer shindig.
Keep it simple! Designing a beautiful backyard party doesn't have to be hard. Grabbing table linens from local bargain shops can be your best friend. Reusing bottles and vases to create floral tablescapes will be a life saver too. Lastly, dress up your table with mix and match table settings, create a fun design with what you have on hand.
Comfort and function matter. Having a party and not being able to freely move is a big no-no. Focus on making sure your guests are comfortable and have a space that is functional. Seating and shade take precedence when hosting. Since it is summer and the weather is warm, you want to make sure that your guests can actually enjoy your space. Having citronella candles, adequate lighting and hand held fans on deck aren't a bad idea either.
Celebrate the season via the food. Eat and serve what is in season. Extra points if you can support local artisans and food creatives too. Recipes to try: Tomato and Clementine Crostini Watermelon Salad, Corn Peach Salad Summertime Sangria The food will always be at the center. Make it simple, make it delicious. Those are rules to live by.
Don't forget the jams.. food+music are connectors of people. Make sure your party has a playlist to groove to. Make sure you have tunes guests of all ages can enjoy. I crafted a pretty fun one for my Wine Down event here. Check it out.
May the best man win. What is a party without games? Create a space for game play and awaken kids of all ages. Life size Jenga is one my faves. Find it here
What's your favorite way to party in the summer? Drop me some fun party ideas.