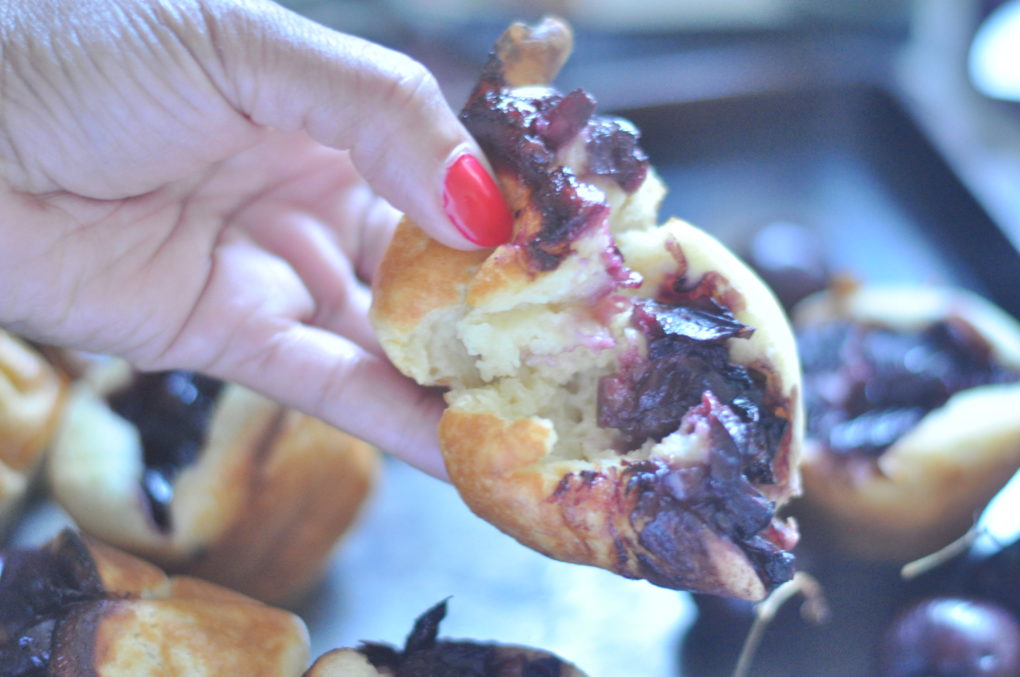 Hello Cherry season! I feel like I've been waiting for you for what seems like a good while. Your tangy, delicious little bites of heaven have been on my mind, and I'm ready to enjoy you. Allll of you. As many ways as I can. Enter the cherry popover. Hot. Airy. Stuffed with goodness.
Popovers are super fun for me. They're seemingly easy to make and can be whipped up on the fly. Totally great for brunch that kinda just happens. I whipped up some cherry ones and want to share my recipe with you. Grab the details and recipe below.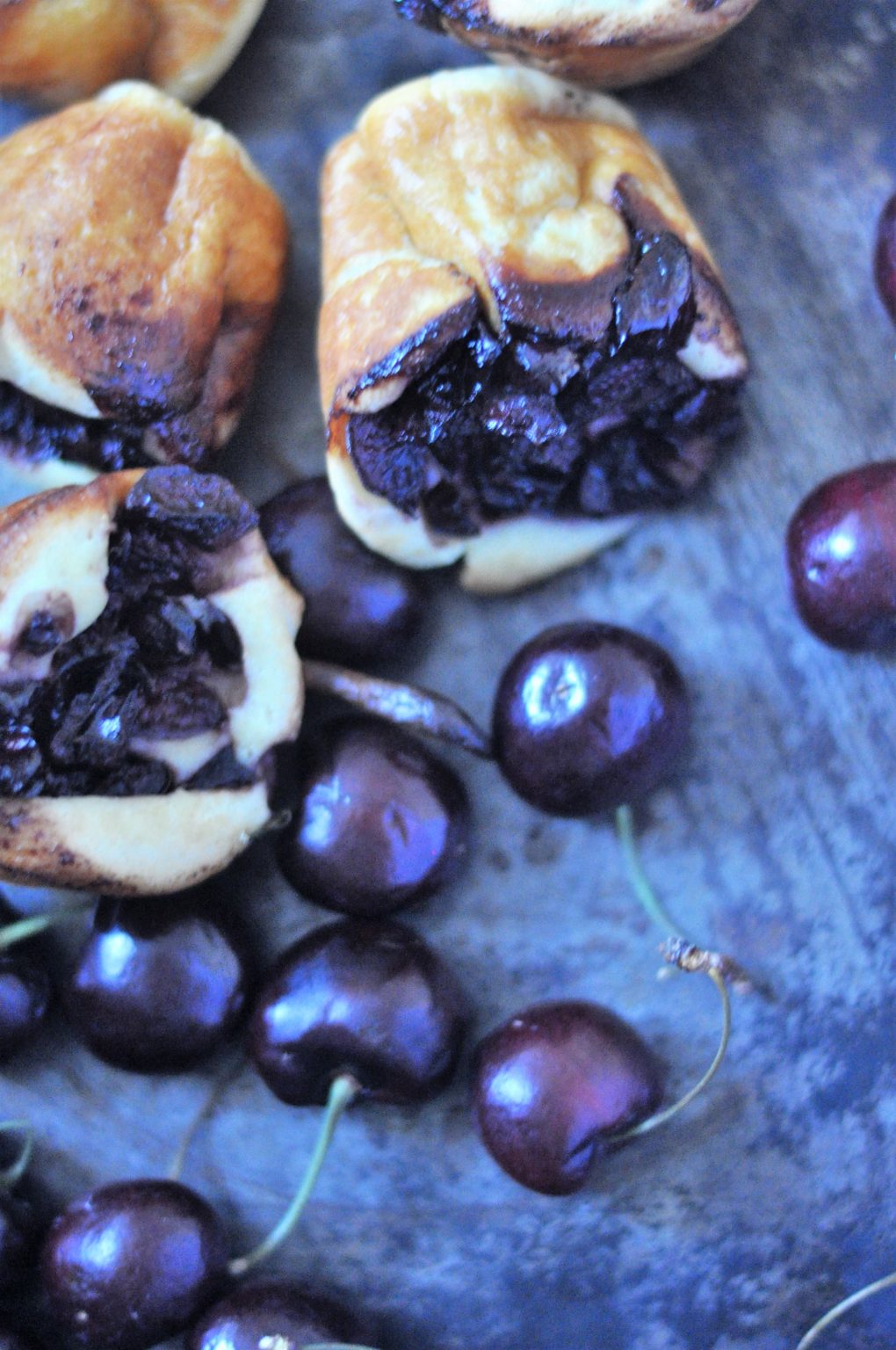 Cherry Popovers
2018-06-13 12:29:54
Celebrate cherry season with this simple, delightful recipe.
Ingredients
2 Eggs
1 Cup Flour
1 +1/4 cup Milk
1 cup Pitted, diced cherries
Pinch salt
1 teaspoon lemon zest
1 teaspoon butter (melted)
Instructions
1. Pre-heat oven to 450 degrees Oven must be hot.
2. Beat 2 eggs lightly and set aside
3. Combine remaining ingredients by whisking together lightly
4. Drop a portion of melted butter into the bottom of each cup of popover or muffin pan
5. Ladle batter into each cup, filling 3/4ths of the way full
6. Bake at 450 degrees for 20 minutes
7. Reduce heat to 350 degrees and bake for 10 minutes (No peeking while baking. The heat
makes these POP!)
8. Remove from pan and serve immediately.
FoodLoveTog https://foodlovetog.com/