The weather is warm. The fruits are ripe and ready. It's time to warm up the grill and get to grilling! One of my favorite ways to enjoy food is over a grill. Meat, Veggies, Fruit, it all tastes tasty to me a little charred! In keeping with the flavors of the season, I lucked up on some amazing mangoes already this year. When I tell you to shop seasonally, I mean it. There is a wealth of magic that happens in the kitchen when you shop with whats in season. You're getting the best of the best, the freshest of the freshest. From farmers markets to the best grocery stores in your area, you should be able grab some fresh in-season goodies to grill up.
I happen to enjoy grilled fruits. From pineapples to peaches to mangoes. I love them all on the grill. So, when life gives you mangoes, make mango salsa! Yep. Mango salsa pairs well with a variety of accompaniments. I've paired with grilled chicken, fish and even on top of a salad. This recipe is kid friendly and really can't be beat. Grab your grill, some delicious mangoes, and make the recipe below.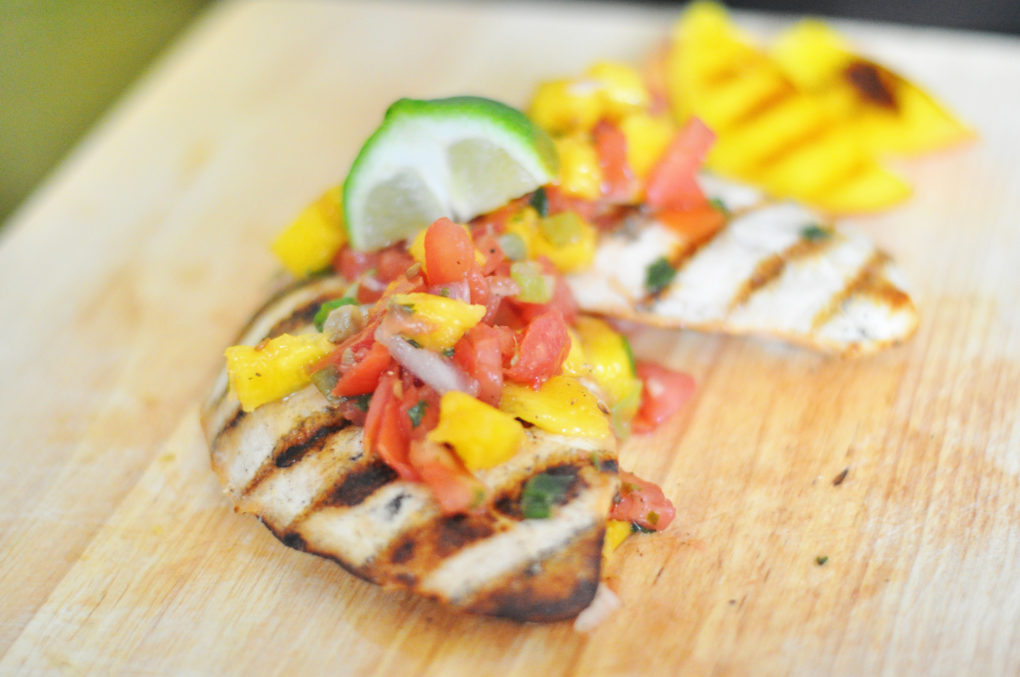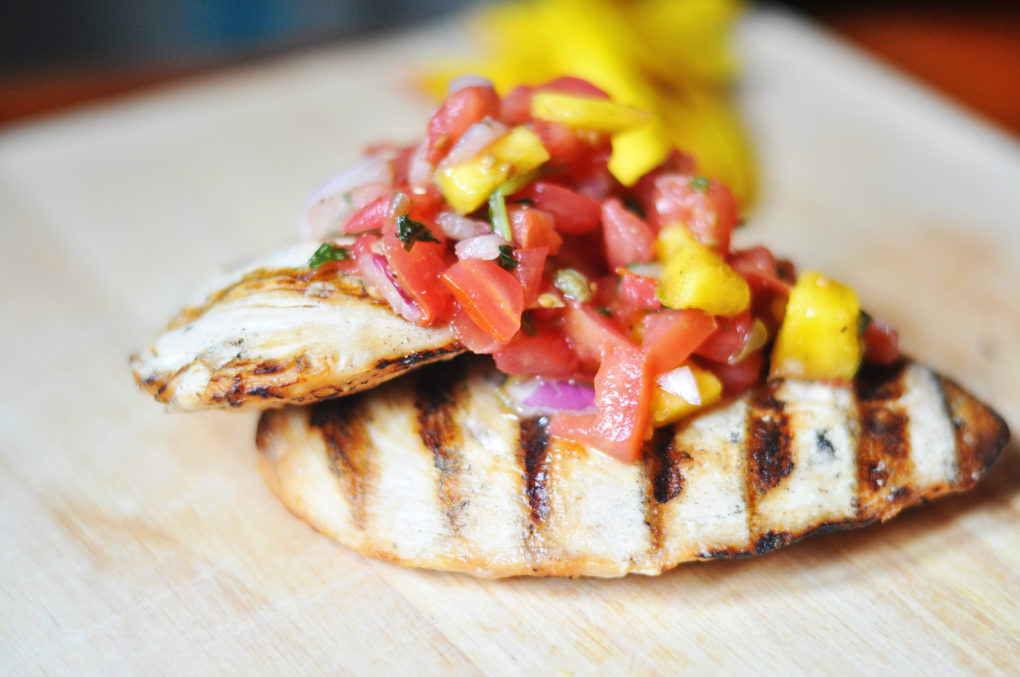 Grilled Mango Salsa
2018-04-24 09:30:11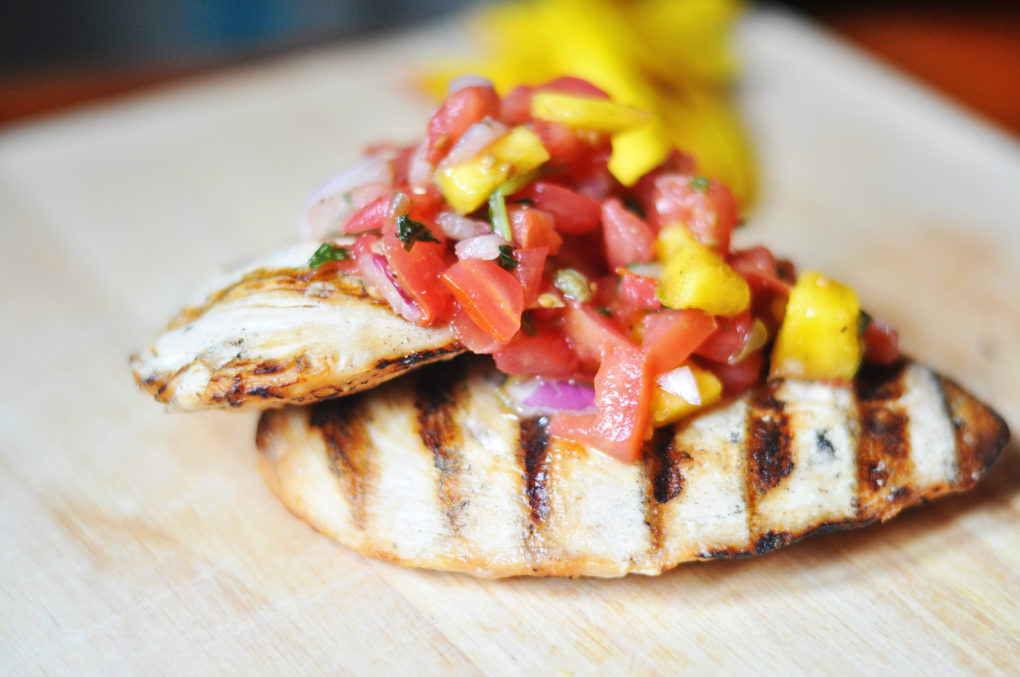 A seasonal delight, perfect warm weather eating.
Ingredients
1 Large Mango (Seeded and sliced lengthwise)
1 Large Roma Tomato (Seeded and Diced)
1 Jalapeno (seeded and diced)
1 Large Shallot (diced)
1/3 cup chopped Cilantro
Juice of 1 lime
Salt and Pepper to Taste
Oil for Grill
Instructions
Preheat grill and lightly oil grate with a brush.
Grill sliced mango on oiled grate until mango is browned with thick grill marks. About 3-4 minutes. Remove and allow to cool completely.
After mango has cooled, dice carefully.
In a large bowl combine, mango, tomatoes, shallots, cilantro, and jalapenos. Stir to combine.
Once combined, stir in lime juice and salt and pepper. Cover and refrigerate or serve immediately.
Pairs well with grilled chicken, pork or shrimp.
FoodLoveTog https://foodlovetog.com/