Farmer's Markets are one of my favorite places to find locally grown produce, amazing artisan products, and to make connections in my community. Using locally grown products and making connections are what it's all about right? Right? Recently, I was introduced to a new, innovative way to "farmers market" if you will. They are are changing how we buy local goods in Indy. So what is this cool marketplace?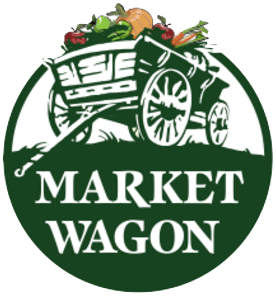 It's called Market Wagon. The concept is awesome. No really, it is. Their mission is to connect people with farmers and locally crafted goods. I was already in from the moment I read that. The way they connect people with the artisans and crafters of good eats, is via an online system. A marketplace where people can connect with folks who grow food, create products, and the give you all the details on how it comes together? It's a Marketplace of goodness. An online farmers market? That operates year round? in Indiana? You bet. How does it work? LET ME TELL YOU!
Each week, growers, chefs, and artisans gleam their products and get them ready for the Market Wagon crew to deliver to customers, that have placed an order on their website. You can choose from produce, spices, hand cut meats, prepared meals, dairy, etc, the options are full and plenty! There are no minimum orders, and you only receive what YOU want. Your order is then hand picked, hand packed, and delivered to you in an insulated, reusable bag. Your order is placed at your doorstep safely and securely. Shipping is only $5.95 or, you also have the option of picking up your order at a predetermined location for FREE. Questions about a product? You can also connect with local producers right on the website via a chat feature. This is going to change the way I shop!
My Experience: Easy Peasy! I created an account, and got to shopping! I found items that I wanted to try from local meat producers and condiment brands. There was tons of locally grown herbs to choose from as well. I tried to order things that I knew I'd be shopping for on my next grocery trip. For my first go round, I grabbed fresh bread, bacon, ground turkey, honey, and smoked ham. All items I'd be using in that coming weeks for meals for my family. The process was seamless. I placed my order and within minutes, I received a confirmation email that my order was received, and would be delivered the coming Thursday! Simple and seamless.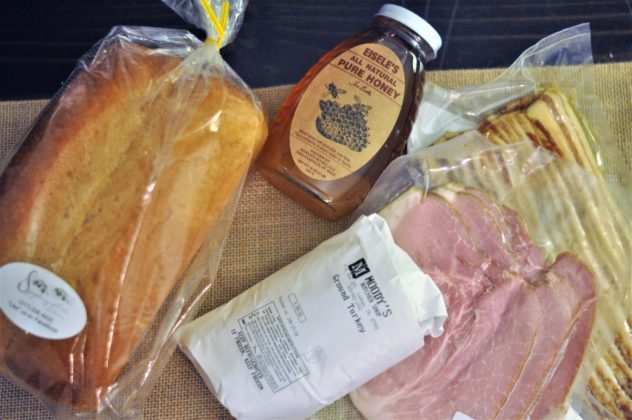 Two days later, whoop! My order was on my doorstep. It was delivered why I was at work, and I received a message via text letting me know it was delivered, the order was packed with cold packs which kept it chilled. Farm favorites with out the fuss. This was a win! This literally has to go in the life hack category!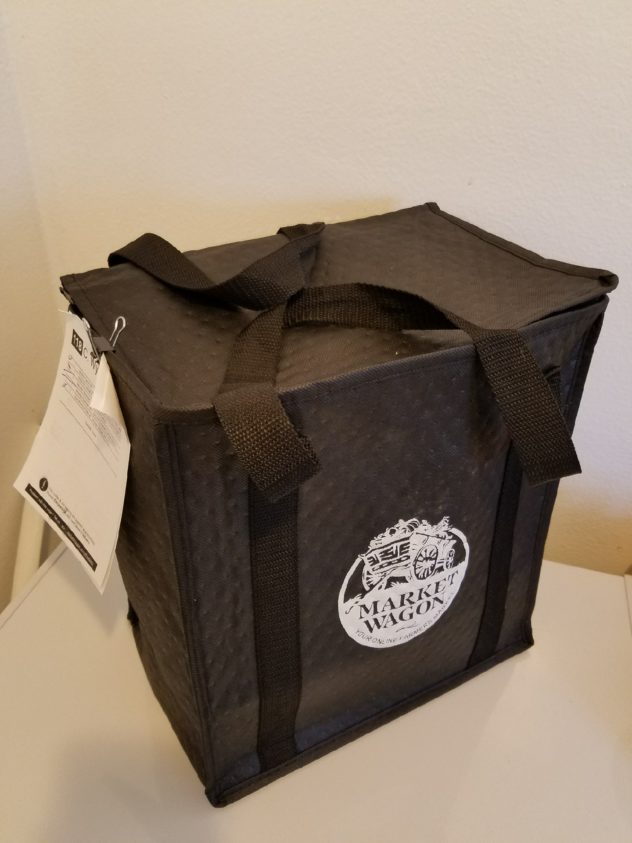 The insulated bag is pretty neat too.
You know I want you to try Market Wagon, right? The good folks over there gave me a shopping code to share with you to save some bucks off your first order. Sign up and use code FOODLOVETOG to save $15 off your first order of $30.00 or more. Head over and get to shopping! You'll be glad you did.
Happy shopping, friends!
Disclaimer: In exchange for this post, Market Wagon provided with a complimentary shop. While the post was compensated, all thoughts and opinions are my own.