Who knew I'd fall so hard for you?
Chocolate, Peppermint and Pretzels that is. I loved you all separately, but together, you're a force to be reckoned with! I give you, Chocolate Peppermint Fudge Bark. Just look at it. Chunky. Crunchy. Yet gooey, and chocolately. It's a party for sure and it's perfect for holiday time.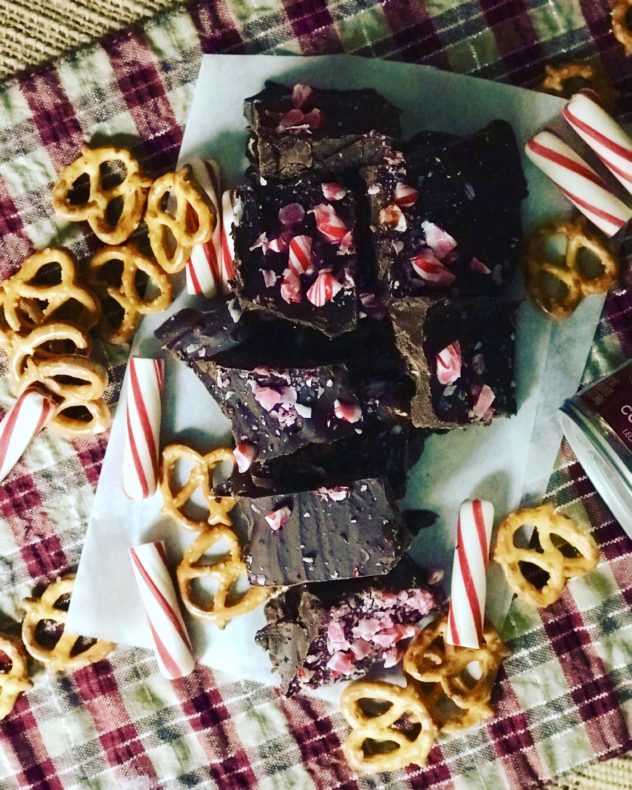 Oh, hey there friends! I was just about to write this love letter to the latest sweet treat I'm sharing in this little space on the web. It's just that good. Chocolate Peppermint Fudge Bark is a treat to cozy up with.
Before I start, I should tell you that the good folks over at Eagle Brand Sweetened Condensed Milk sponsored this post. They were gracious and kind enough to send over some of that delicious milk so that I could share this recipe with you. Sweetened condensed milk was a staple in my home growing up, as my mother used it in her famed lemon pies, and I recently learned it was a secret quick stand in for my Granny's caramel cakes. Little did I know how much of a love affair we would have. I grabbed some chocolate, crunchy pretzels, and candy canes and got to work on an updated version of my fudge recipe.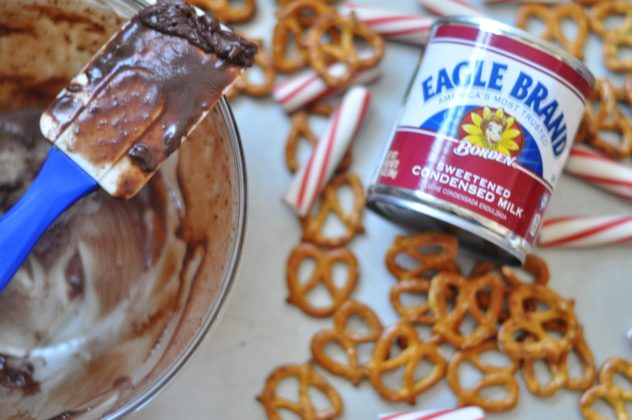 I'm so excited to share this recipe with you. We've got chocolate, peppermint, and pretzels. Chocolate Peppermint Fudge Bark is your old favorites new favorite. Make this recipe, share with friends, repeat and do it all over again. What more could you ask for? It's my take on the classic fudge and the holiday bark. I'm calling it fudgey bark. One thing I love about the recipe is that it uses no sugar, as all the sweetness comes from the sweetened milk. WIN. WIN. WIN.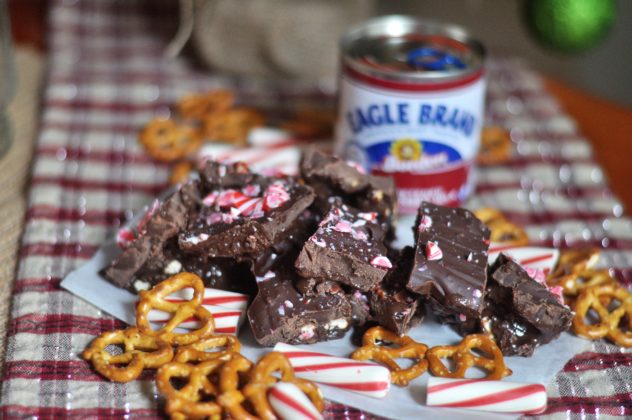 Eagle Brand Sweetened Condensed Milk is sure to change your fudge making game. It's just the right amount of sweet and the perfect amount of creamy. Grab your favorite sweet treats and snacks and make this and several variations. Spread holiday cheer and gift them to your family and friends. Who wouldn't love a gift as decadent as this?
Get the details and recipe below. Happy eating friends!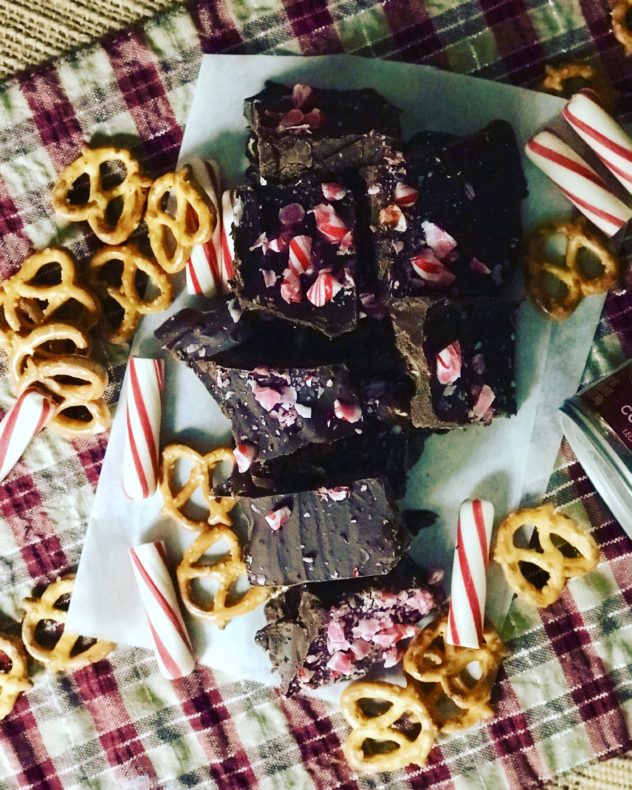 Chocolate Peppermint Fudge Bark
2017-12-10 21:11:22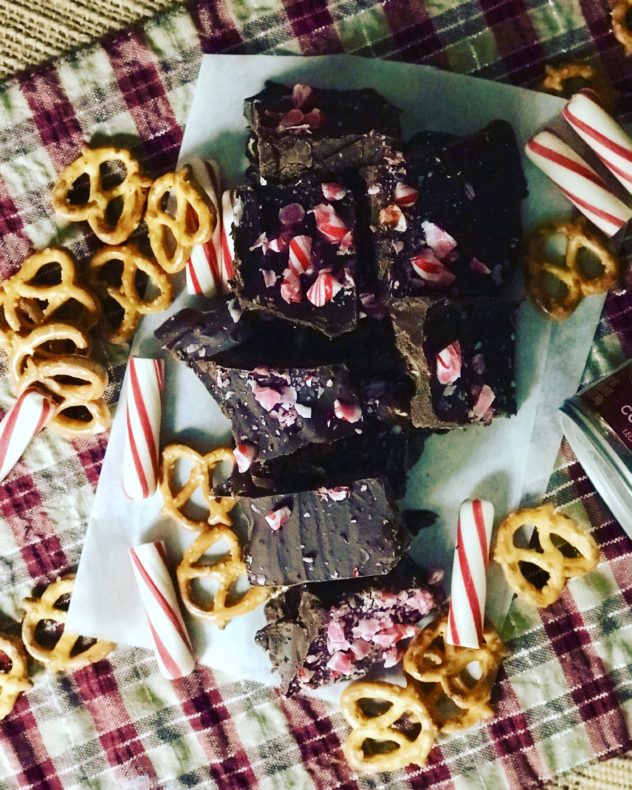 Your new holiday favorite!
Ingredients
1 Can Eagle Brand Sweetened Condensed Milk
2 Cups milk chocolate chips
1 Cup of chopped pretzels
2-3 drops peppermint extract
1/3 cup crushed peppermint candy canes
Instructions
Spray a 9x9 pan with non-stick cooking spray and line with parchment paper.
Spray the parchment paper as well. Just to coat lightly.
Sprinkle the bottom of the pan with the chopped pretzels. Set aside.
In a heavy bottomed pan, melt chocolate chips with the sweetened condensed milk over a low heat until melted and combined.
Stir in 2-3 drops of peppermint extract, stir well to combine.
Pour the fudge into the prepared pan, covering the pretzels completely. Smooth and cover the pan evenly.
Sprinkle crushed candy canes over the top.
Refrigerate for 1-2 hours until set and firm.
Slice into squares.
FoodLoveTog https://foodlovetog.com/
Disclaimer: The content in this post is shared in part by the good people at Eagle Brand Sweetened Condensed Milk, while I was compensated for this post, all thoughts, and recipe content is my own.