If you're a follower of this blog, you know that roasted chicken is a mainstay in my kitchen. I love roasting up several pieces to use for a few meals during the week. One of my favorite flavors to pair with my chicken is lemon and herbs. There is just something about that flavor combination that makes my taste buds go crazy. On a week, that was going to filled with evening activities, I roasted up my favorite combo- legs and thighs and paired them with a quick couscous and green beans deal. Dinner on the table in 45 minutes or less. Winner, Winner, chicken dinner! (you know I had to)
Grab the recipe for my Greek Style chicken. The flavor is bananas! Lemons, Greek yogurt, and fresh herbs make this dish a contender in my powerhouse recipe book. Get in the kitchen and make this dish, your tummy will thank you for it! I think it's helpful to note that the leftover chicken from this dish makes for a splendid chicken salad. Add a little avocado- DIVINE.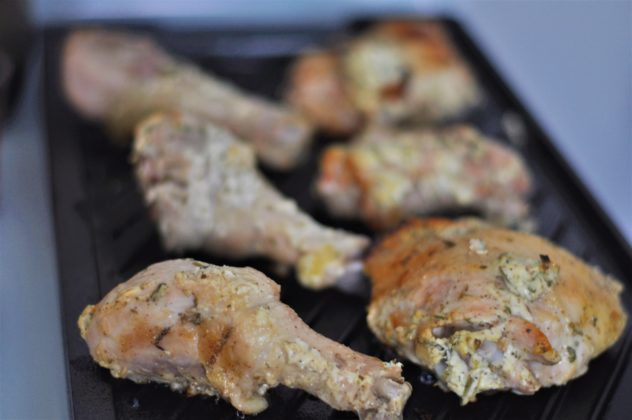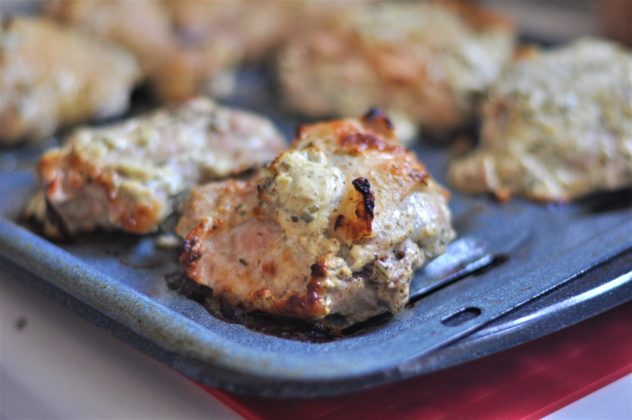 Lemon Herb Yogurt Chicken
2017-08-13 21:16:40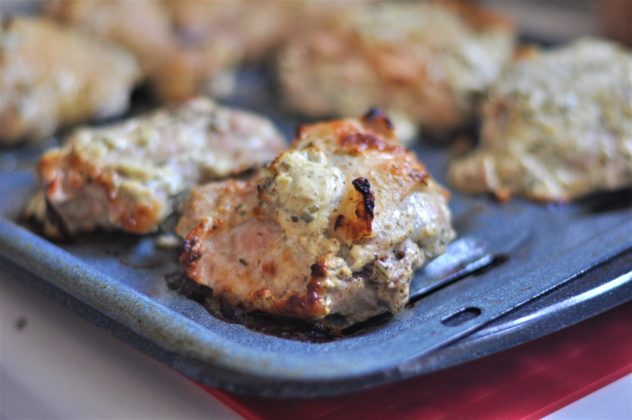 Tender, flavorful dish that is sure to become a crowd favorite.
Ingredients
3lbs bone in, skin on chicken legs and thighs
1 and 1/2 cups Greek yogurt
1/3 cup Olive Oil
2 garlic cloves, minced
1 large lemon
zest + juice of 1 large lemon
Oregano, Thyme, Parsley, minced
Salt
Pepper
Paprika
Instructions
To make marinade, combine Greek yogurt, olive oil, herbs, lemon zest, juice, and garlic. Stir well to combine
Season chicken liberally with salt, pepper, paprika, carefully making sure to season under the skin.
Add chicken and marinade to ziplock bag. Mix well and allow to marinate in refrigerator for 30 minutes.
While chicken is marinating, pre-heat oven to 350 degrees.
On a prepared baking sheet, arrange chicken in a single layer.
Bake in oven for 40-45 minutes, or until the thickest part of the thigh reaches 165 degrees.
For extra crispness, finish chicken on a hot grill top for 2-3 minutes.
Serve with your favorite side dish.
Refrigerate any leftovers.
FoodLoveTog https://foodlovetog.com/