The month of May always brings about my itch for a sweet peach. Living in Indiana, I don't always get them right at the start stone fruit season, but this year proved to be different. I put a call out to my friends on social media and ended up with peaches from South Carolina and Georgia! My foodie friends love me that much!
One thing I'm crazy about is eating food that I can grow here in my home state. There is nothing like a fresh ear of corn from Indiana. The sweet corn is juicy, and tender, and so good that I often indulge in it raw. Yep. I'll bite in to a fresh ear without one ounce of shame. This recipe merges two of my favorite spring delights and I'm excited to share it with you. Sweet Peach Corn Salad with Honey Vinaigrette
Sweet Southern Peaches and Juicy Indiana Corn= a match made in heaven.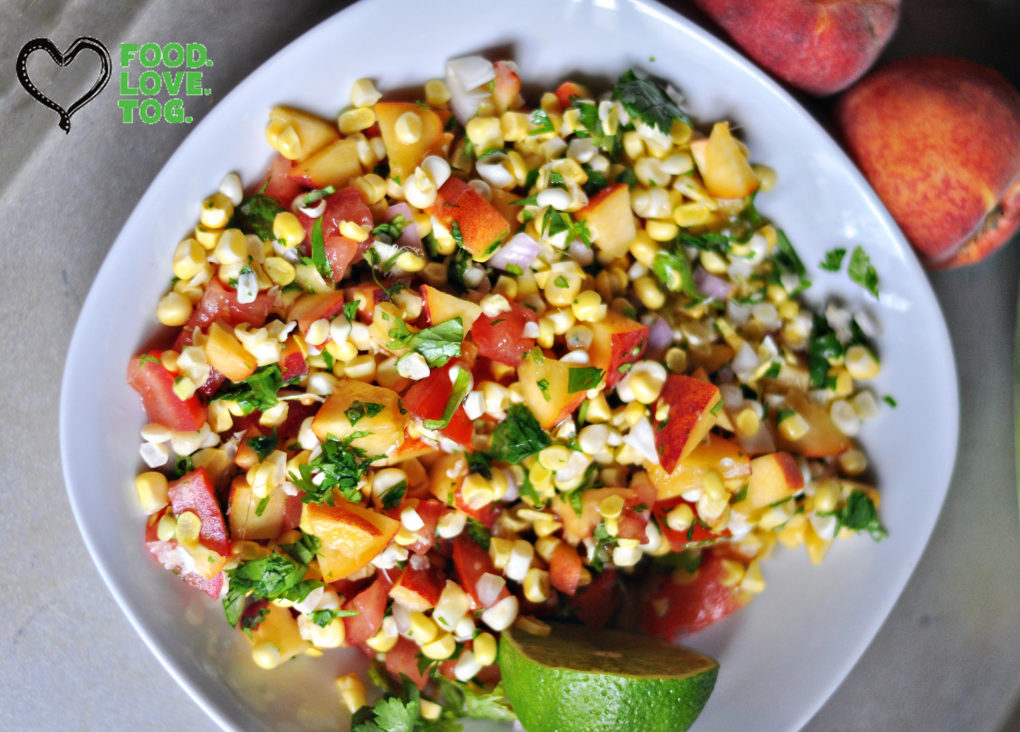 Let me tell you. These peaches were juicy, sweet and the perfect partner for my Indiana Sweet Corn. I know what you're thinking… Corn and Peaches? Yep. They are a match made in heaven! Add in the tangy of a Honey Lime Vinaigrette and some tomatoes and you've got a salad that is just to live for. Tomatoes, Shallots and Roma Tomatoes round out this colorful dish. You're getting the best of both worlds with this sweet, and savory spring salad. I have a feeling that you'll be bringing this recipe to the next company or family picnic for sure.
Grab the recipe for Sweet Peach Corn Salad with Honey Lime Vinaigrette below. Toss this up and enjoy alone on a Meatless Monday or along side all of your favorite grilled favorites. This Salad is amazing with Shrimp! Brush a little of the vinaigrette on the shrimp and grill them up! Flavor explosion.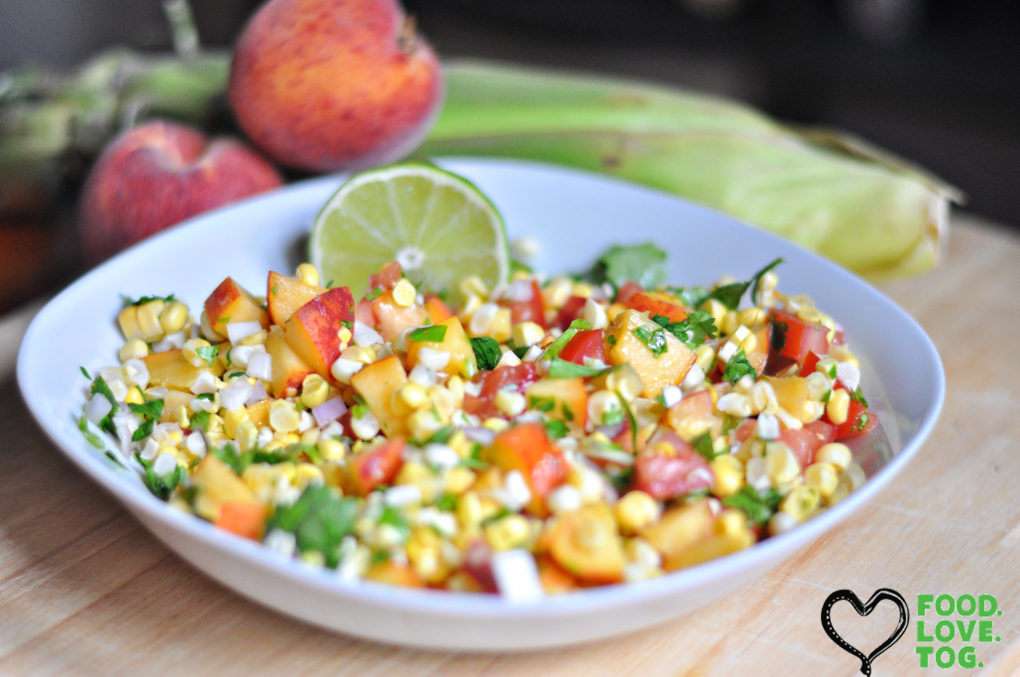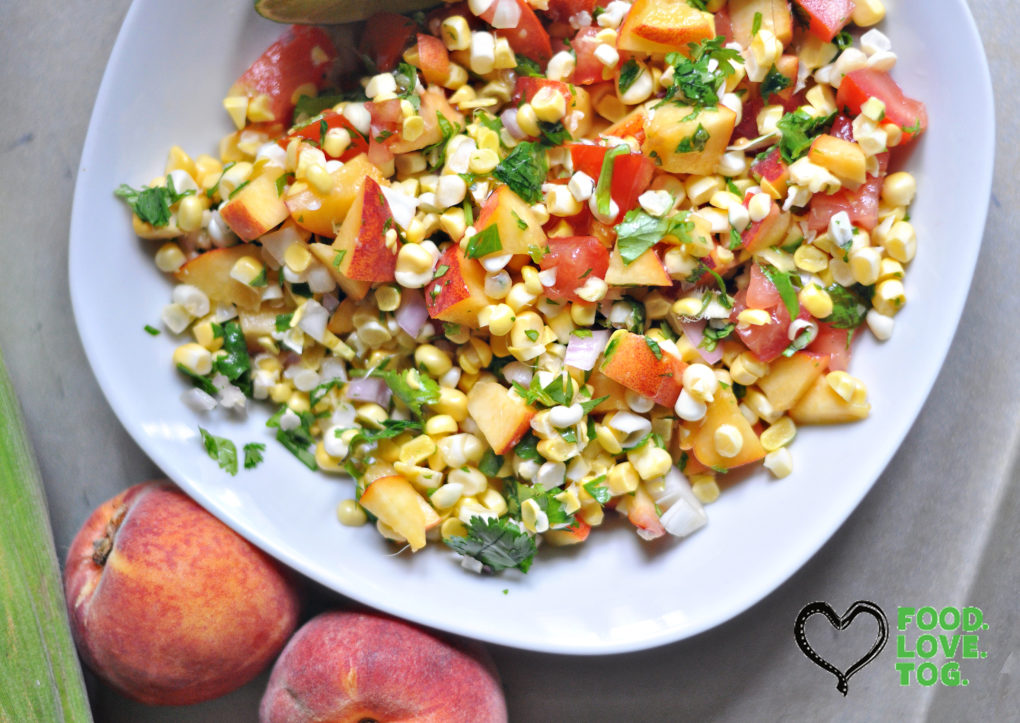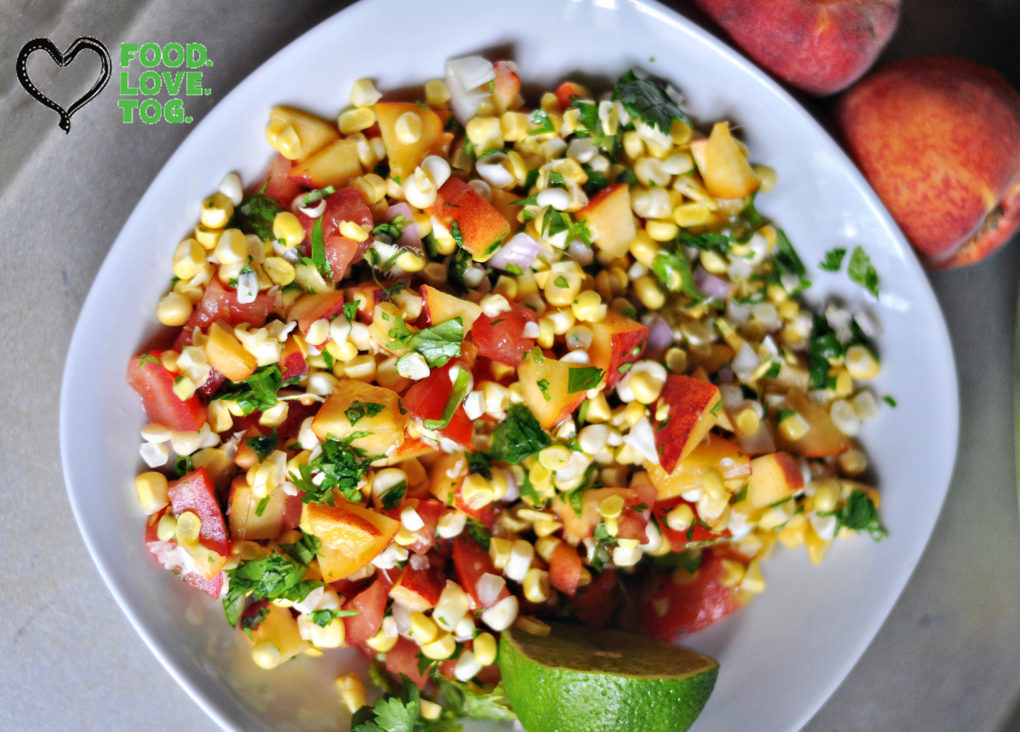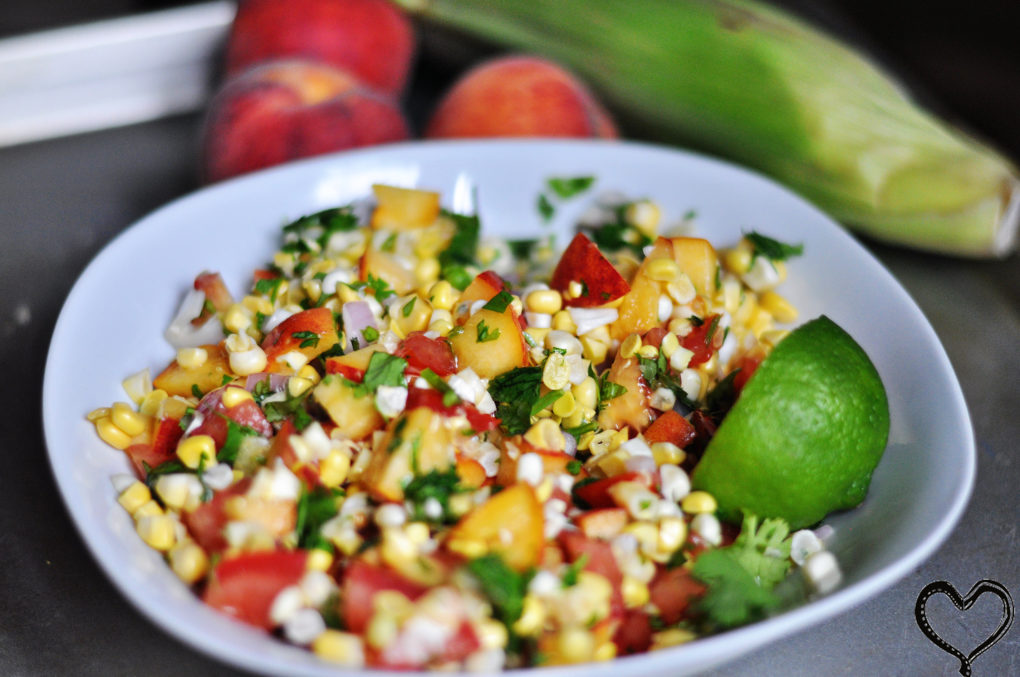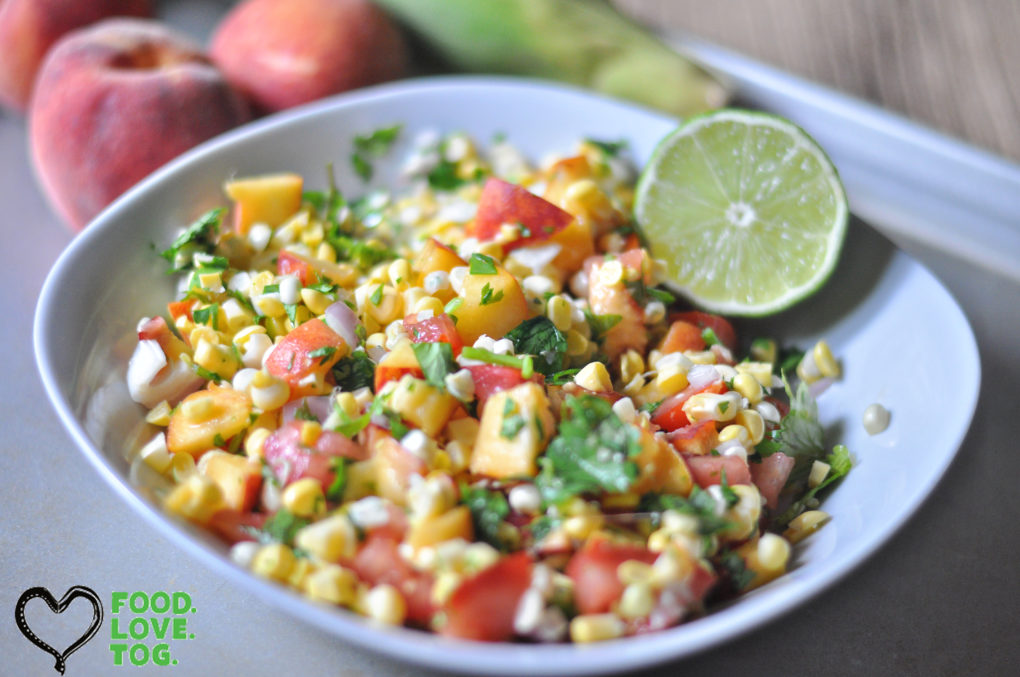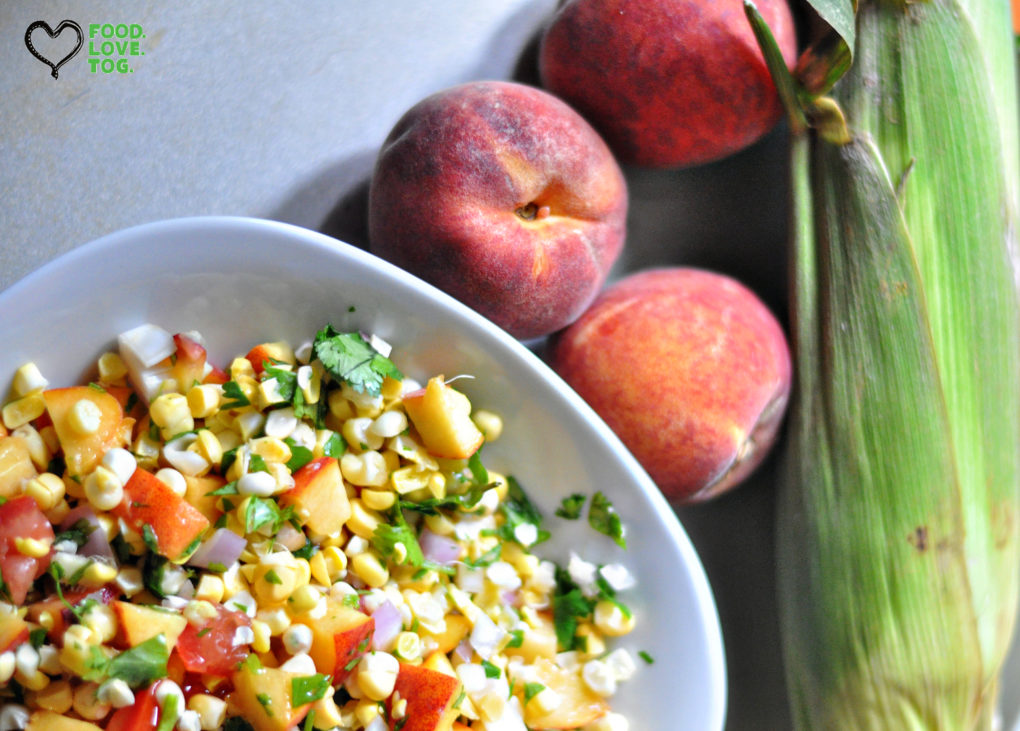 Sweet Peach Corn Salad with Honey Lime Vinaigrette
2017-05-21 21:20:51
Serves 2
Juicy peaches and sweet corn are a match made in heaven in this light, yet hearty dish.
Ingredients
For the Corn Salad
3 Ears of fresh corn, cut off the cob
2 large juicy peaches chopped
1 larger Roma tomato, diced
1 large shallot diced
1/2 cup fresh cilantro, minced
1/3 cup Feta Cheese (optional)
Salt
Pepper
For the Vinaigrette
1/4 cup Fresh Lime Juice
1/4 cup Extra Virgin Olive Oil
2 Tablespoons White Vinegar
2 Tablespoons Honey
Salt
Pepper
Paprika
Instructions
To build salad, combine salad ingredients together a large bowl. Stir well to combine.
To build dressing, combine lime juice, honey, oil, salt, paprika, pepper and shake well until combined.
Pour dressing over corn salad and toss lightly until coated.
Serve immediately.
Notes
Feta Cheese may be omitted.
FoodLoveTog https://foodlovetog.com/