Mr. Foodlovetog is a man who is in love with his protein. Being that active guy that he is, he needs it so anyway I can help him with that happens to be a good thing. Ahhh, that whole marriage thing and being a helpmate makes that workout fairly well. Because of his great love, we go through a lot of eggs in this house. He often boils up a dozen and eats on them for week as a great snack on the go. I know he loves his eggs, and in an effort to keep things spicy, I often make a batch of deviled eggs for him to enjoy as a change up. Well, a few weeks ago I made them with a twist. Topped with with a little sriracha, and that was it. He loved them and they are now his favorite. These are E's favorite deviled eggs. He loves them. With party season and Father's Day just around corner, what better dish to make to take and share?
This recipe gets an upgrade with a spicy kick of sriracha. These aren't your mom's deviled eggs. They're made with Greek yogurt instead of mayo. Life Hack for a the non condiment lover. Yep. My clutch condiment is Greek yogurt. Check out the recipe for Sriracha Deviled Eggs below!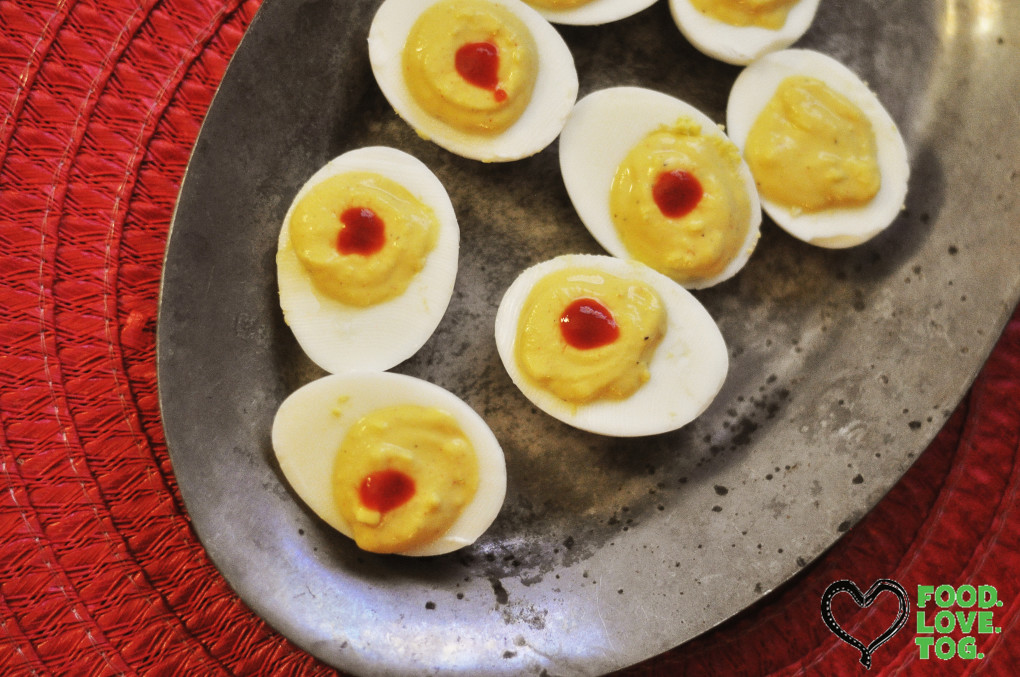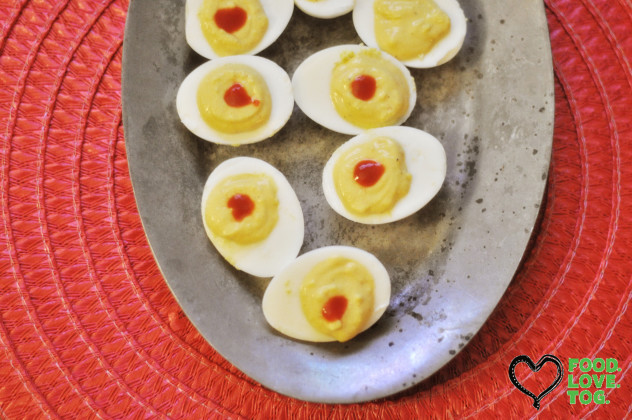 Sriracha Deviled Eggs
2016-06-07 21:06:08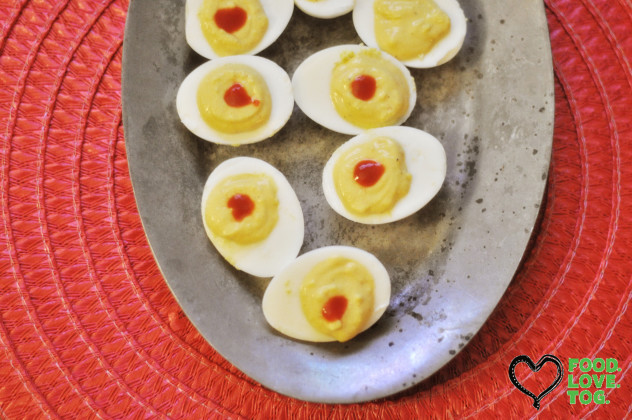 A spicy kick for a classic dish.
Ingredients
6 Eggs
1/4 Cup Greek Yogurt
2 & 1/2 Teaspoons Yellow Mustard
1/4 Teaspoon Sugar
Black Pepper
Pinch of Cumin
Pinch of Smoked Paprika
Pinch of Salt
Dollop of Sriracha Hot sauce for each egg
Instructions
Place 6 eggs in a lidded pot with enough water just until covered
Bring to a boil.
Boil eggs for 2 minutes, turn off, remove from heat, cover and allow to rest for 10 minutes.
Rinse eggs under cold water allowing eggs to cool.
Once eggs are cool, peel and discard shells.
Slice eggs lengthwise and scrap gently to remove yolk. Set yolks aside in separate bowl.
Assemble egg whites on a flat tray that allows for easy filling of cavity.
Mash egg yolks until crumbly.
Combine Greek yogurt, mustard, cumin, sugar, paprika, salt and pepper with eggs.
Stir until well combined and creamy.
Spoon mixture into a ziplock or piping bag.
Snip end of bag and fill each egg white with yolk mixture
Top with a dollop of Sriracha
Serve and enjoy!
FoodLoveTog https://foodlovetog.com/
What's your favorite way to eat deviled Eggs? Tell me in the comments.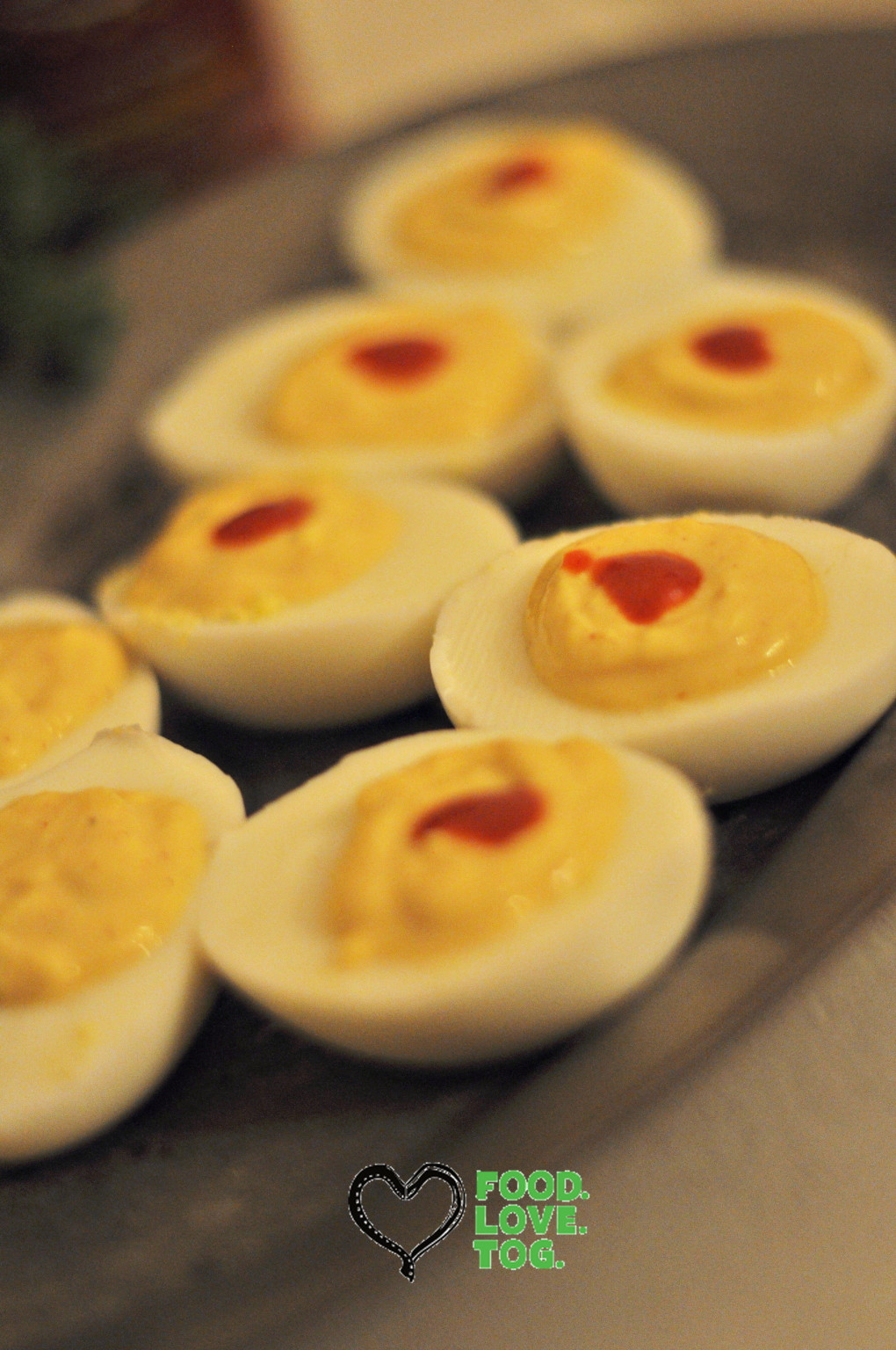 Thanks for reading!
Love God, Love People. Eat Good!