Asparagus, a long, sometimes green stalk vegetable that I just can't get enough of. It's one of those vegetables that you either love or hate. I fall in the Love, love, LOVE category and I'm not ashamed of it. Recently, my sweet co-worker and friend brought me a bouquet of purple asparagus that her husband grows right out in their backyard. Look at it in all its purple glory!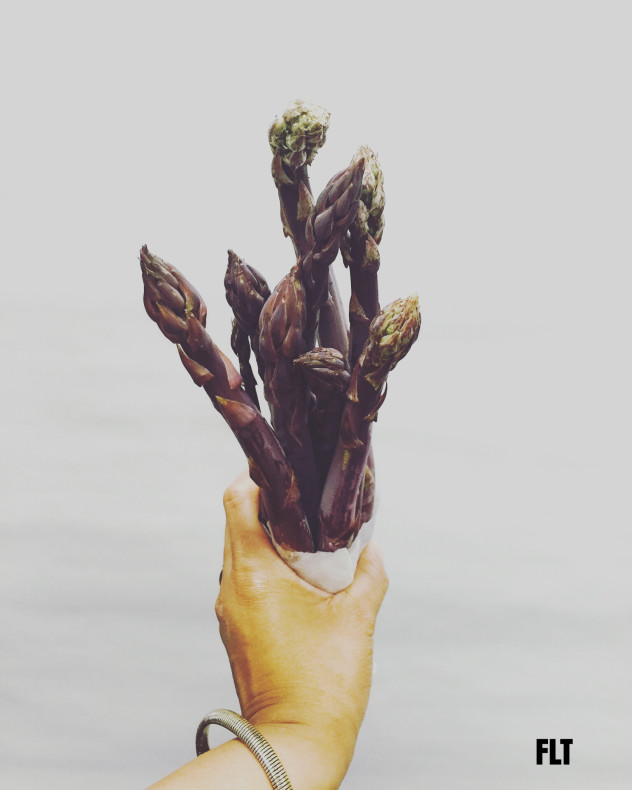 When I tell you my heart exploded!! I was so excited to get my hands on this Indiana grown bunch of goodness. So today, I'm sharing 5 Things about asparagus, and a quick recipe too.
Asparagus is a stalky vegetable that is typically harvested during the Spring season, but it can be enjoyed all year round.
Did you know that asparagus comes in more than one type/color? Hence my purple bouquet, asparagus can be found in green, white and purple! The green asparagus has color due to the way that the Sun produces chlorophyll and turns plants and veggies green.
Asparagus is rich in Fiber, Folate, Vitamin B-12, amino acids and can be known to help reduce the frequency of headaches.
The thickness of asparagus has no bearing on it's taste or tenderness. In fact, the thick spears are pretty tasty and often have a better shelf life than their thinner counterparts.
Growing asparagus is the job for someone with a lot of patience. It typically takes 2-3 years to get a good yield of the vegetable, as the first year is strictly to allow the plant to grown in strong become fruitful.
All in all asparagus is a pretty cool vegetable to put on your plate. Grab a quick recipe for them below.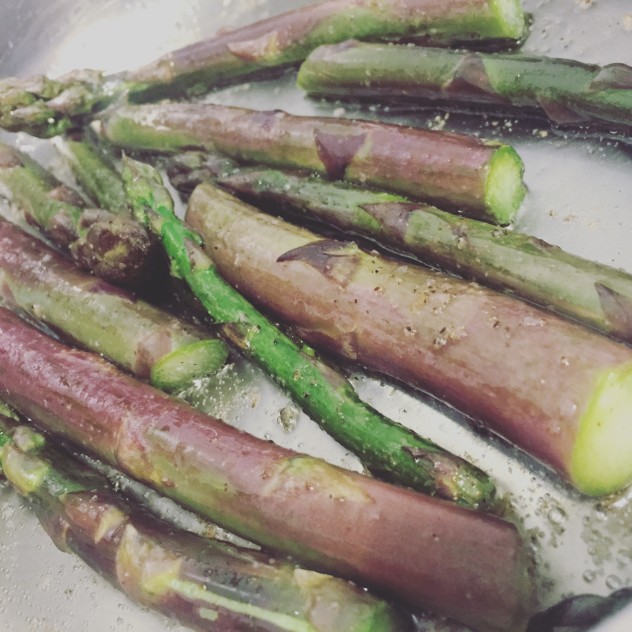 Pan Seared Asparagus
2016-05-02 09:28:26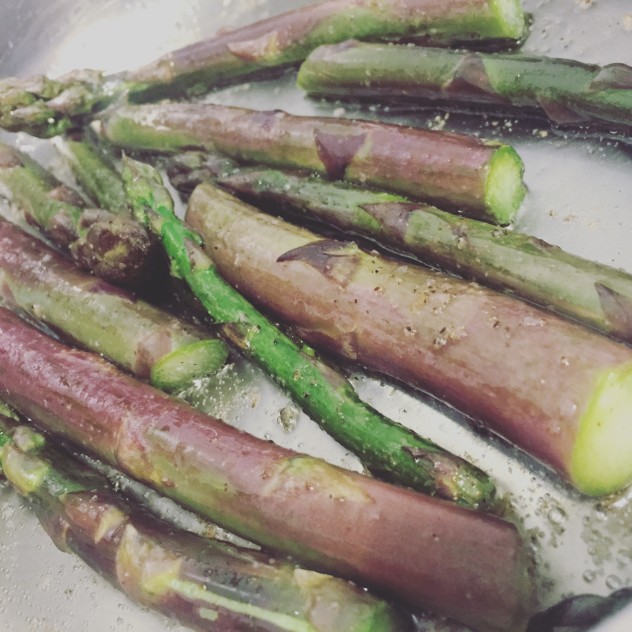 A quick and easy pan seared asparagus recipe. Light and tasty!
Ingredients
1 Bunch of Asparagus with woody stems trimmed.
Pinch of Kosher Salt
Ground Black Pepper to Taste
1/2 Tablespoon minced garlic
2 squeezes fresh lemon juice
Grapeseed Oil to Coat pan
Instructions
In a shallow pan heat grapeseed oil
Add minced garlic and cook for one minute
Add Asparagus to pan and season with salt, pepper and fresh lemon juice
Stir to coat evenly.
Cook Asparagus 2-5 minutes or to your liking of doneness
Serve and devour immediately
FoodLoveTog https://foodlovetog.com/

Thanks for reading!