I'm addicted to carbs in the form of doughy, buttery, goodness. I can't help it. I'm a bread lover. I admit it.
Whew! Glad I got that out. Now what my confession is live and in living color, I want to talk about the goodness that is: Honey Ricotta Scones.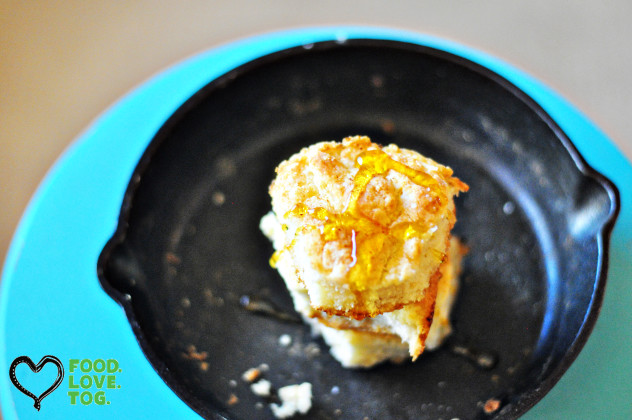 A Scone… According to the innawebs, a scone is a sometimes sweet, biscuit like cake.
I'd say a scones and biscuits are siblings. They have the same parents, made up of the same DNA but have two different takes on life. The other day I embarked on a test of scones using items I had in fridge and pantry. Honey Ricotta Scones were birthed. Sweet and Savory are paired up in this recipe, and they work so well together. Bread+ Ricotta+ Honey= magic. Grab the recipe below.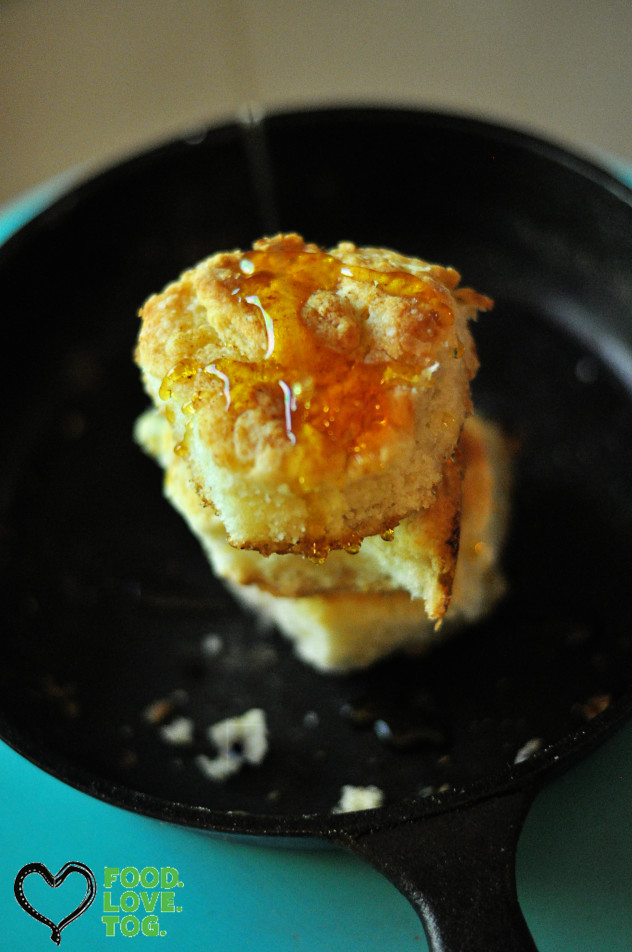 Honey Ricotta Scones
2016-02-29 21:11:54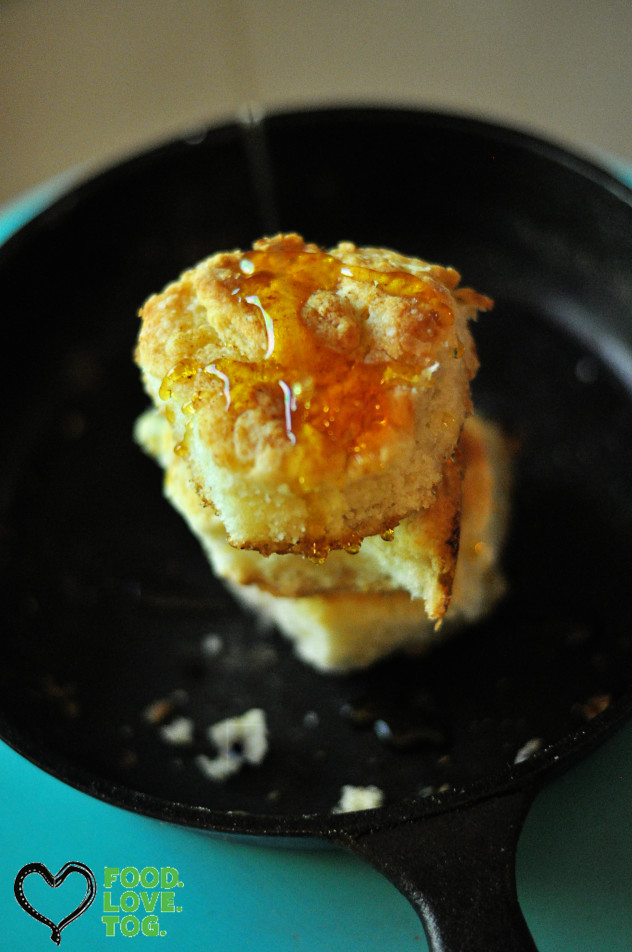 Buttery, Crumbly and savory-sweet treat.
Ingredients
2 Cups all-purpose flour + dusting (White Lilly is my go to)
1 Tablespoon baking powder
1/2 teaspoon salt
1/2 Cup Ricotta Cheese
2 Tablespoons Chilled Shortening
Half Stick Chilled, Diced Butter
3/4 Cup Buttermilk
Honey to Drizzle
Instructions
Preheat oven to 425 degrees F
In a large bowl, whisk together the flour, baking powder, and salt.
Cut in the shortening and butter until the mixture resembles coarse meal.
Fold in Ricotta Cheese
Gradually stir in milk until dough pulls away from the side of the bowl.
Turn out onto a floured surface.
Shape and fold dough to combine.
Cut scones with a knife or biscuit cutter of your choice. I typically get about 8 scones in one batch.
Place scones into a Cast Iron Skillet
Bake for 15 to 22 minutes in the preheated oven, or until golden brown.
Drizzle with honey.
Serve and Enjoy!
FoodLoveTog https://foodlovetog.com/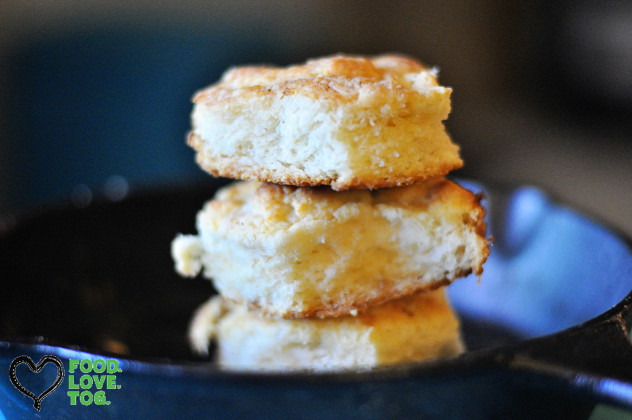 Thanks for reading!
Love God, Love People, Eat Good!