Cold weather calls for comfort food, and the way that Winter came through the MidWest these last few days, I'm on a comfort food binge. I've been indulging in all of my favorites: Biscuits with honey, Chicken Tortilla Soup, Beef Short Ribs, the list goes on and on. One of my go to dishes in terms of comfort is an ooey-gooey, cheesy Grilled Cheese. Yep. A Grilled Cheese Sandwich. Just look at it.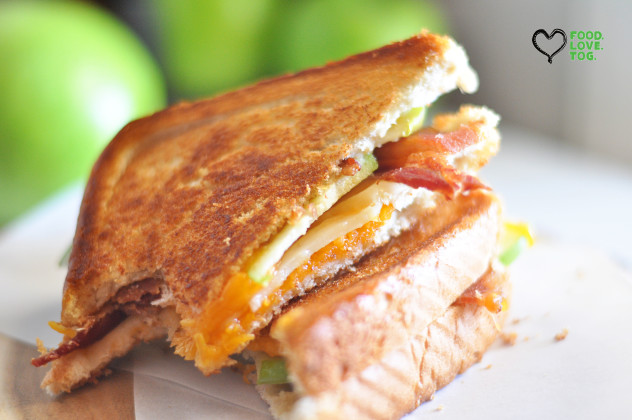 I know it sounds silly, but there is a method to my madness. Just look at the ingredients, I grab giant slices of Texas toast, a few slices of perfectly cooked bacon, throw on some Granny Smith apples and a mix of melty cheeses, and happiness can be found. Yep. My favorite grilled cheese is quite the stunner.
Celebrate National Cheese Lovers Day on January 20th with a super cheesy Grilled Cheese. Grab my recipe below.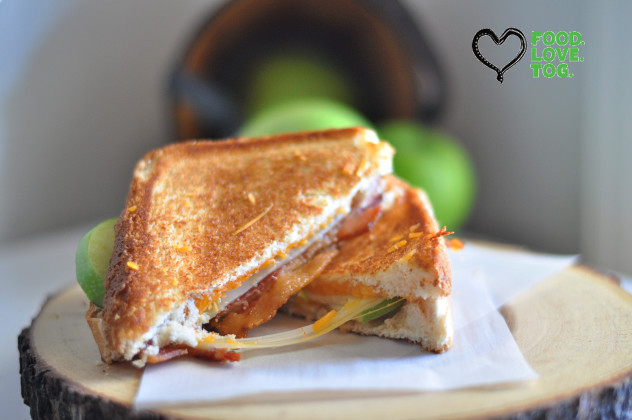 Foodlovetog's Favorite Grilled Cheese
2016-01-18 19:23:32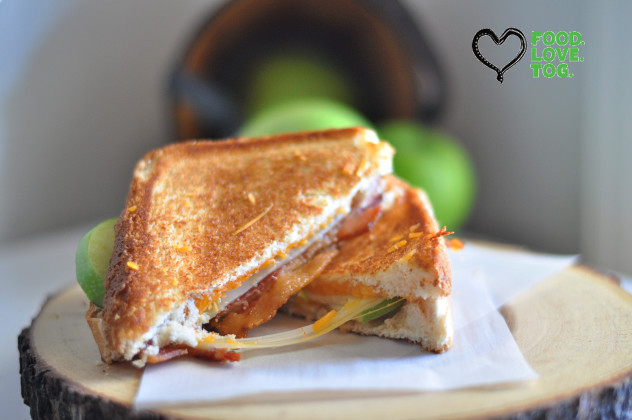 Serves 1
Foodlovetog's favorite grilled cheese. Ooey-gooey, cheesy greatness.
Ingredients
2 slices of Thick Sliced Texas Toast Bread
5 Thinly Sliced Granny Smith Apple Slices
4 Slices of Perfectly Cooked Thick Cut Bacon
1/4 cup Shredded Sharp Cheddar Cheese
2 Slices Provolone Cheese
2 Slices Colby Jack Cheese
2 Tablespoons Butter
Instructions
Heat a nonstick skillet on Medium Heat
Melt 1 Tablespoon of Butter just until bubbly
Place 1 Slice of Texas Toast in Skillet
Add 1/2 of Shredded Sharp Cheddar Cheese to Bread
Place 1 Slice of Each Provolone & Colby Jack Cheese on side of Bread
Top with Sliced Apples and Bacon
Place remaining Shredded Cheese on Top of Sandwich
Top sandwich with second slice of Texas Toast
Cook on Medium Heat until golden brown.
Press lightly to melt cheese.
Using a spatula, flip the sandwich
Add second tablespoon of butter
Cook until golden and cheese is fully melted.
Serve and devour immediately.
Notes
This sandwich pairs well with your favorite soup.
I happen to favor Tomato.
FoodLoveTog https://foodlovetog.com/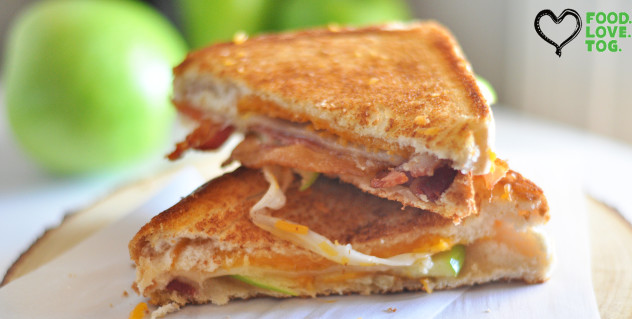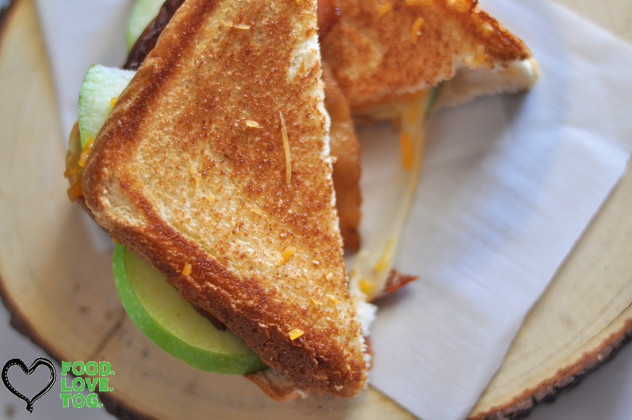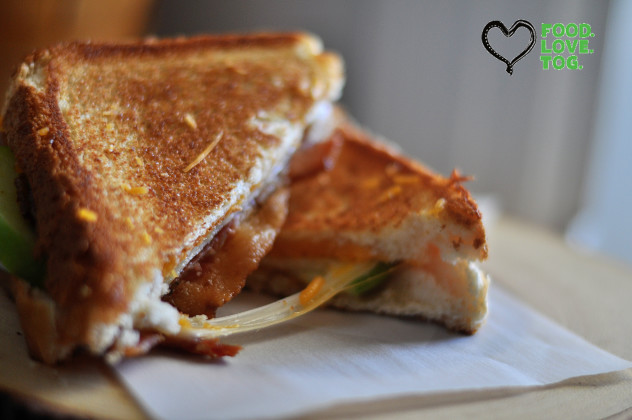 Tell me all about your favorite Grilled Cheese in the comments.
Thanks for reading.
Love God, Love People. Eat Good!