It's almost September, do you know what that means? It's time to celebrate International Bacon Day!! Whoooooop! If you're a follower of the blog, you know that I love and live for Bacon. It's my favorite food! So in bacon love fashion, my foodie boos and I have done another blog hop to celebrate.
My contribution…. Savory Popovers, Loaded with Bacon, Cheddar and Chives.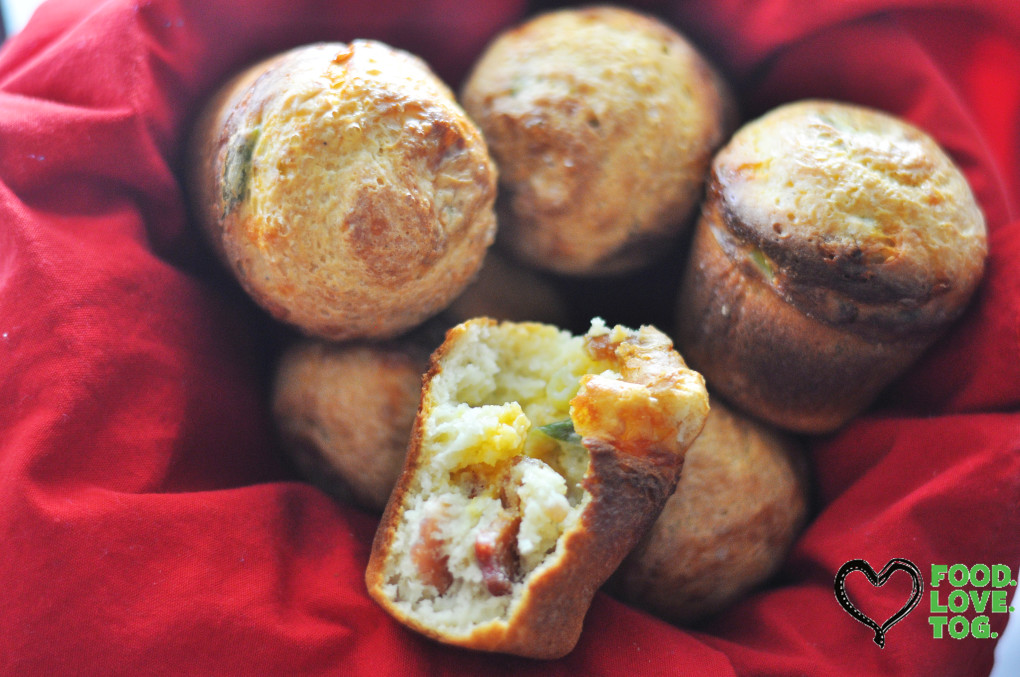 Grab the recipe and Bacon drools below!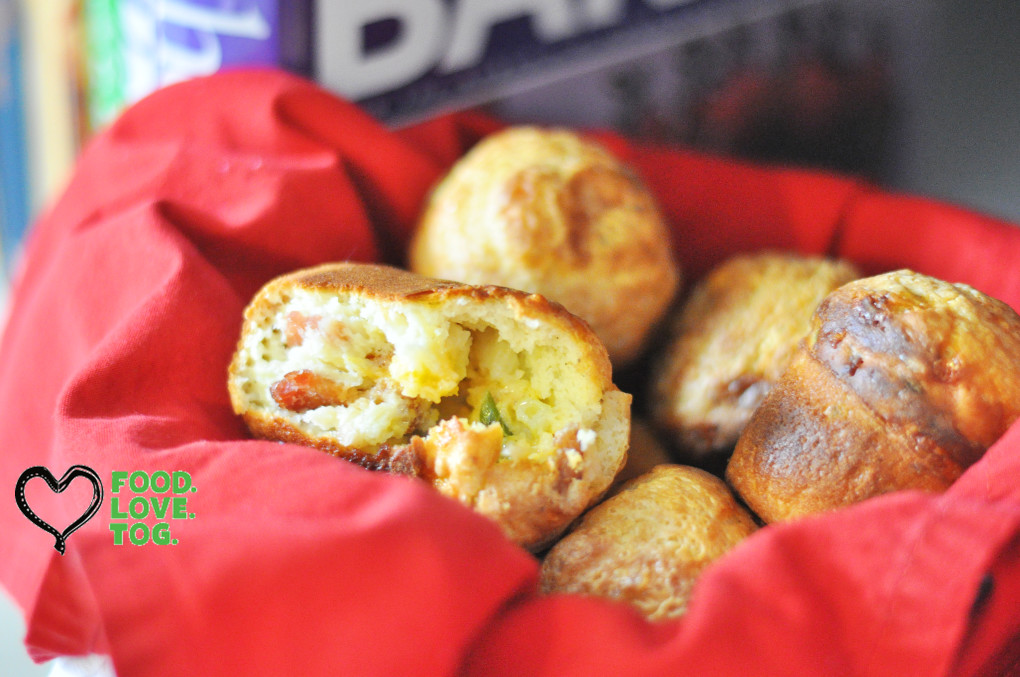 Savory Popovers
2015-08-31 20:40:23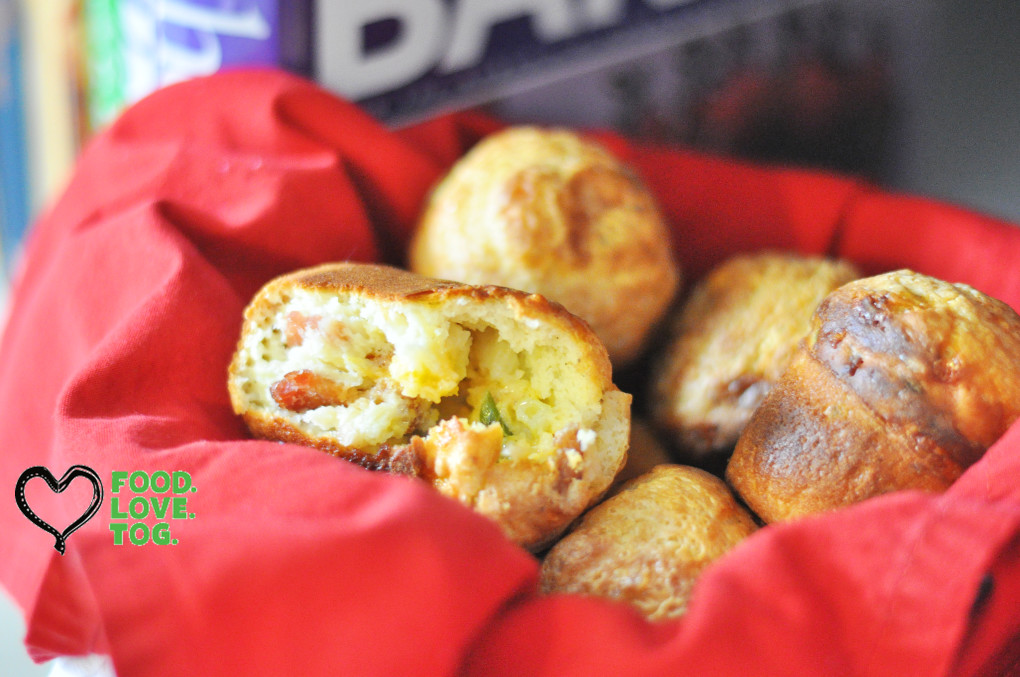 Grab these savory, light, pockets of joy. Make them in bulk. You won't be sorry.
Ingredients
2 Eggs (room temperature)
1 Cup Flour
1 & 1/4 Cup Milk (warmed)
2 Tablespoons Shredded Cheese
1 Heaping Tablespoon of Diced Chives
1/4 cup cooked, diced Bacon
pinch of Salt
1 teaspoon of butter (melted)
Instructions
Pre-heat oven to 450 degrees Oven must be hot.
Beat 2 eggs lightly and set aside
Combine remaining ingredients by whisking together lightly.
Drop a portion of melted butter into the bottom of each cup of popover or muffin pan
Ladle batter into each cup, filling 3/4ths of the way full
Bake at 450 degrees for 20 minutes
Reduce heat to 350 degrees and bake for 10 minutes
No peeking while baking. The heat makes these POP!
Serve hot and Enjoy.
Notes
I served popovers hot with butter and syrup.
Sweet and Savory to the max!
FoodLoveTog https://foodlovetog.com/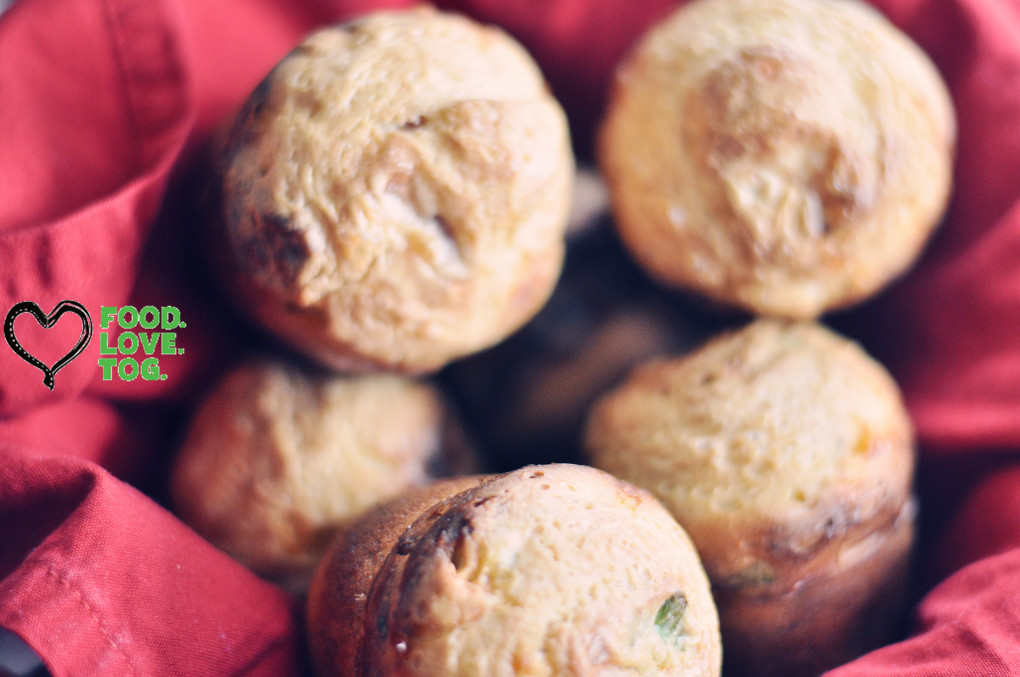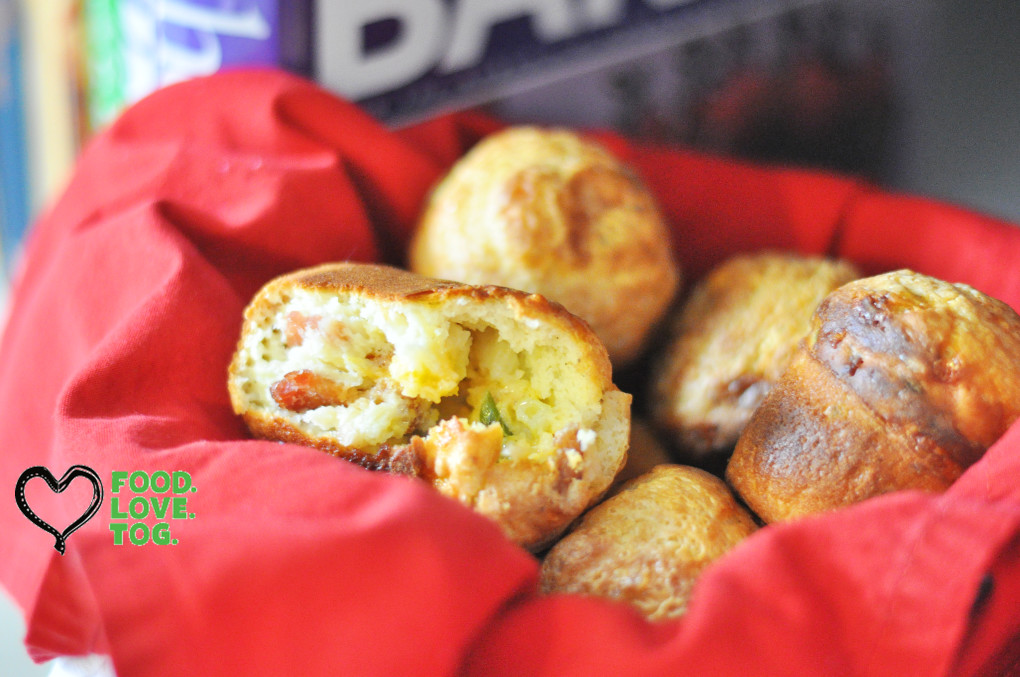 How do you plan on celebrating International Bacon Day? Tell me in the comments.
Thanks for reading!
Love God, Love People, Eat Good!