The other night for dinner, I made a quick dish of Roasted Chicken Thighs, Steamed broccoli and carrots. Simple and fast for nights that playtime runs a little long with Little Miss FoodLoveTog.
Anywhoo, when roasting my chicken thighs, I always roast them with onions, carrots and celery for a hearty flavor, which typically leads to an awesome remnant of Pan juice from the roast. Ahhhhh pan juice. Happiness.
Just look at it! :::drools:::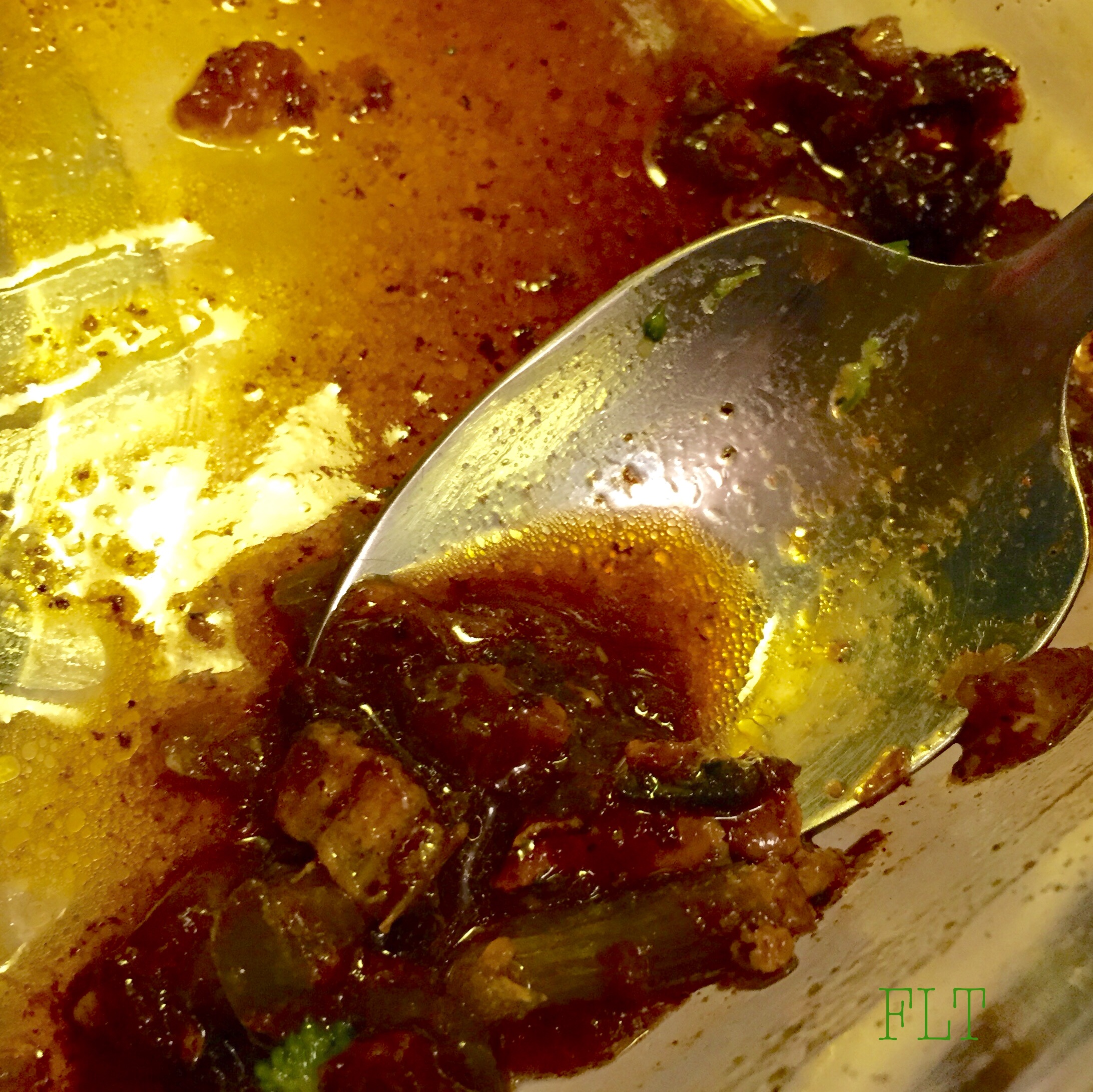 See that… That is the awesome, savory goodness that is pan juice. I could drink this stuff really. I savor the pan juice. I covet the pan juice. Most importantly, I harvest the pan juice, and you should too!
After roasting your favorite meat or vegetable, don't toss out that left over juice. Scope it up and top it in a freezer safe bag or container to use for gravy or sauce with your next meal. Just add, water, milk, or broth and you'll have a full bodied gravy or sauce in no time!
Yes, no need to buy premade gravies or sauce with good pan juice laying around! Pan juice makes for an awesome base for your next meal.
Start saving it up today!