One thing I've come to love is the ease of making a lot of meals with one main ingredient. I tend to look up a batch of chicken on Sunday to use in several meals throughout the week. As in the case with my Easy Chicken Tortilla Soup. I baked up a couple of chicken breasts and thighs with a tri-pepper and onion blend and happiness was had.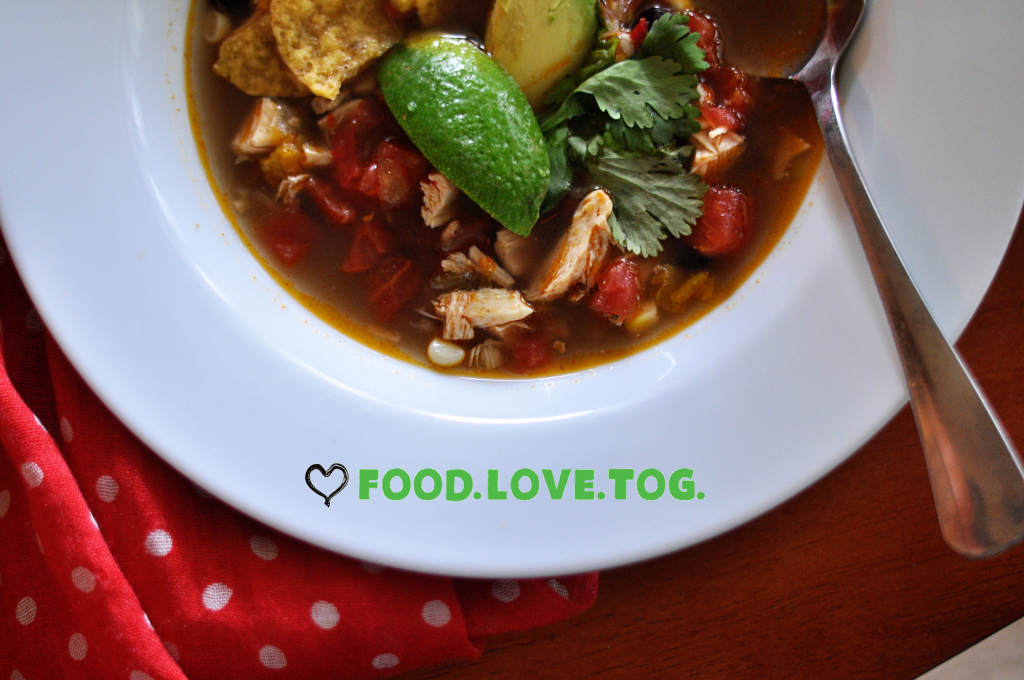 Leftover chicken and its stock makes for an awesome tortilla soup. Combined with a few pantry items you can have this dish on the able in 35 minutes or less. Leftover chicken and veggies are your friend! Check out the recipe below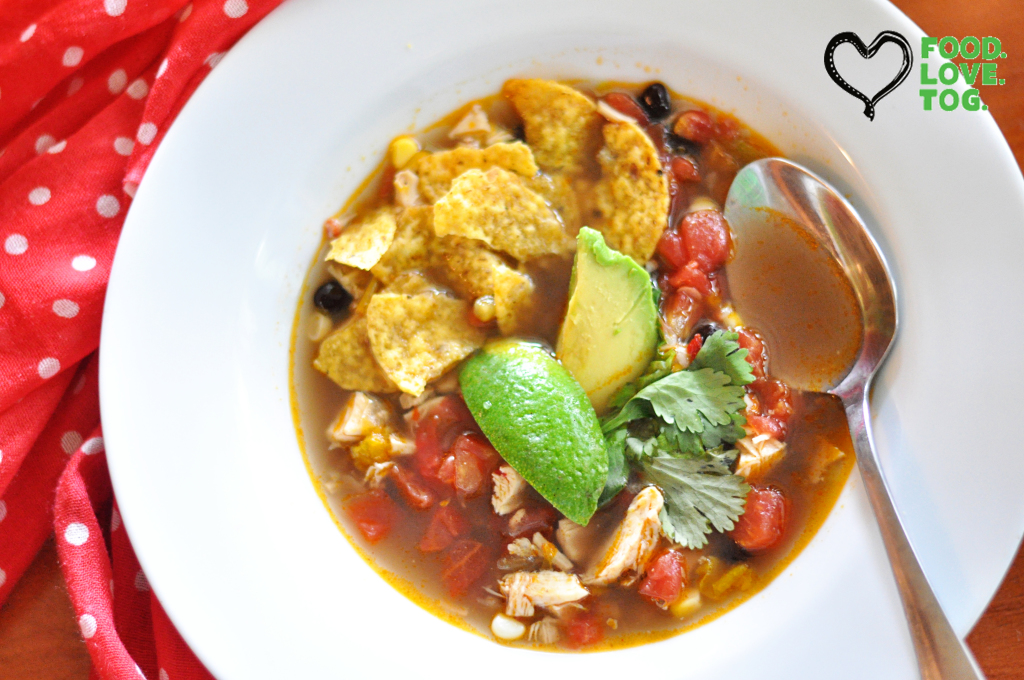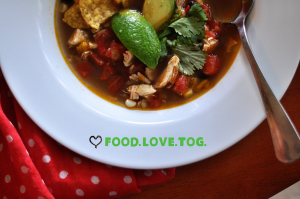 Chicken Tortilla Soup
2015-04-28 19:58:02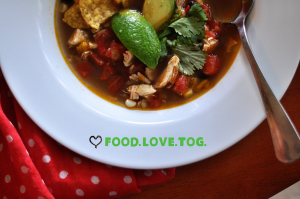 A light, hearty soup that can be whipped up in a pinch! Leftover chicken makes this super easy!
Ingredients
2 and 1/2 cups of Cooked Shredded Chicken with leftover stock (I favor a mix of thighs and breasts for this dish) Cooking chicken in a mix of onions and peppers helps flavor the dish. Shred the chicken along side the onions
3 cups of Chicken Stock
1 cup of Water
1 8 oz can of Tomato Sauce
1 can of Black Beans drained and rinsed
1 can of diced tomatoes & Chile's
Juice of 2 Limes
1 Cup of Fresh corn from cob
Salt
Cumin
Paprika
*optional toppings : tortilla chips, avocado, cheese, soup cream, cilantro
Instructions
In a heavy bottomed pot combine, chicken stock, water, tomato sauce, lime juice and bring to slight boil.
Lower heat and stir in cooked chicken and peppers, corn, black beans, and tomatoes.
Stir to combine.
Season with Salt, Cumin and Paprika to taste.
Cook covered for 25 minutes.
Serve hot along side your favorite toppings.
FoodLoveTog https://foodlovetog.com/