There are many foods I love. Bacon. Bread. Black Beans. Sometimes, I even eat them all together… Judge not! Today, I share Black Beans, Corn & Avocado Salad. Hearty, colorful, flavorful, this salad is easy to prepare and is sure to be a hit. Another one for my #AlmostVegan series. Check the recipe out below.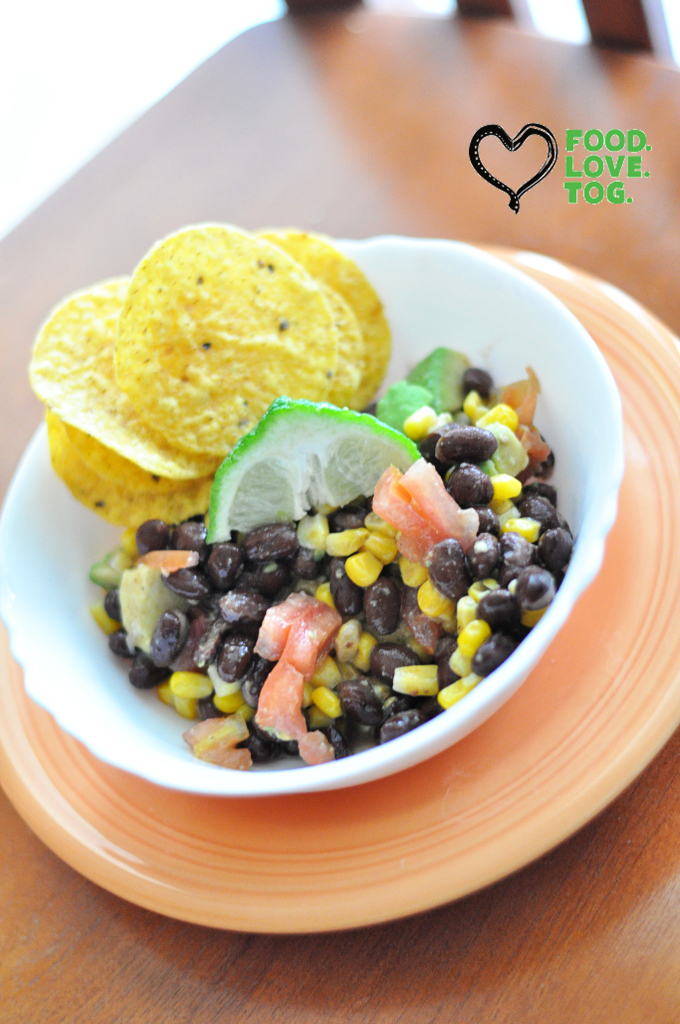 Black Bean, Corn & Avocado Salad
2015-04-14 20:49:53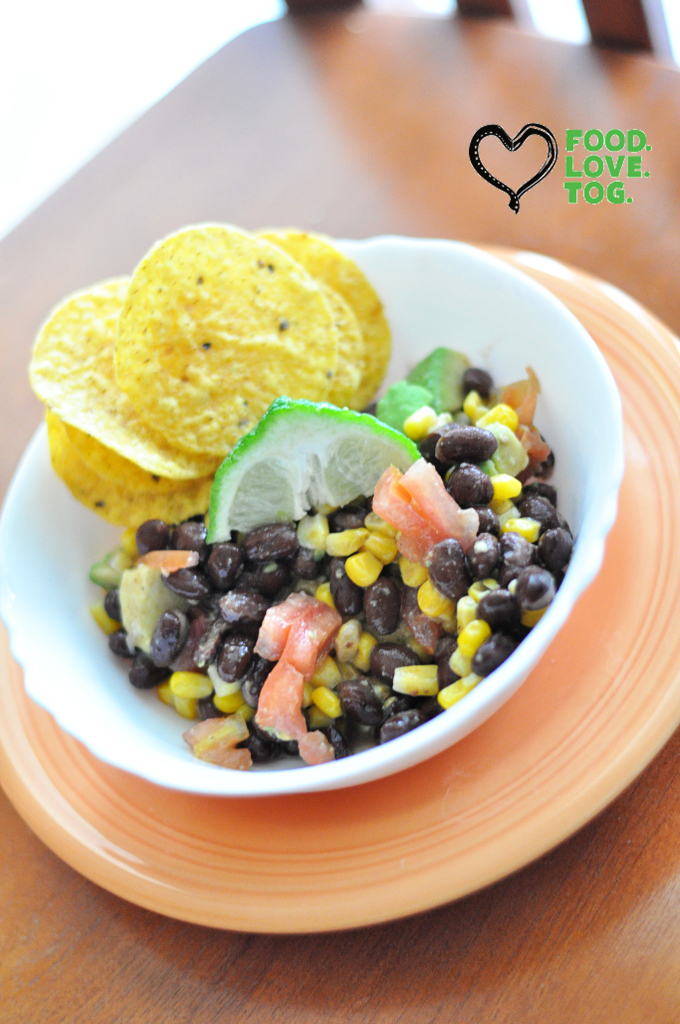 A quick, hearty, salad that is sure to please.
Ingredients
1 Large Avocado, pitted and chopped into chucks.
1 Medium Roma Tomato diced
1 Cup of Frozen Corn (thawed)
3/4 cup of Organic Black Beans
The juice of 1 Lime
Salt
Pepper
Cumin
Instructions
Combine all Beans, Corn, Tomato, Avocado and stir gently to combine.
Salt liberally, season with pepper & Cumin.
Squeeze juice of fresh lime over ingredients
Stir to combine.
Serve along side tortilla chips
FoodLoveTog https://foodlovetog.com/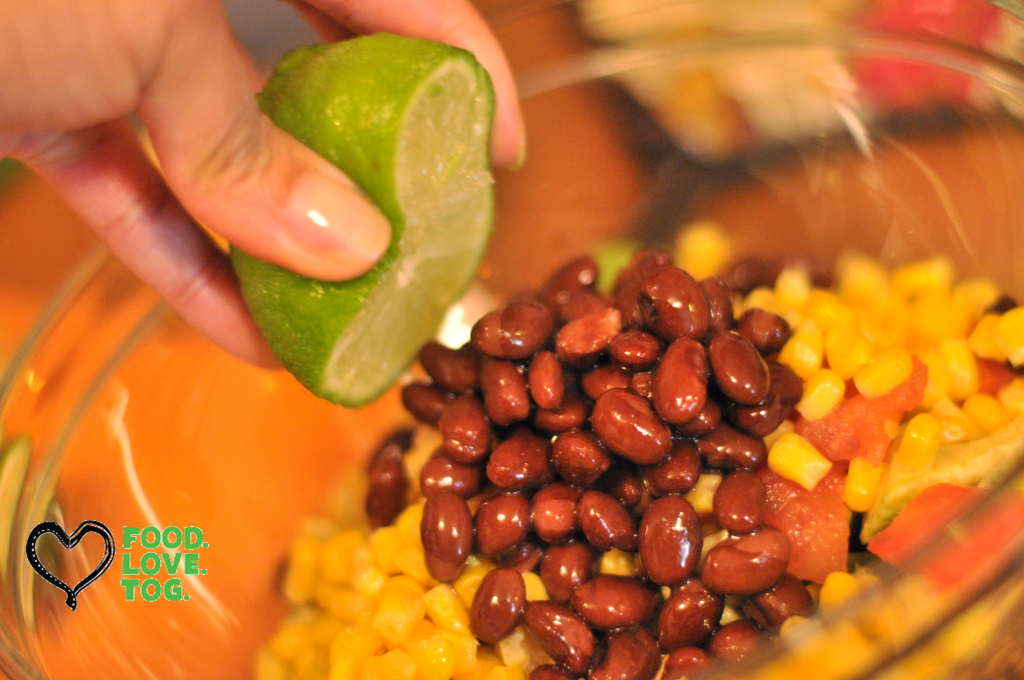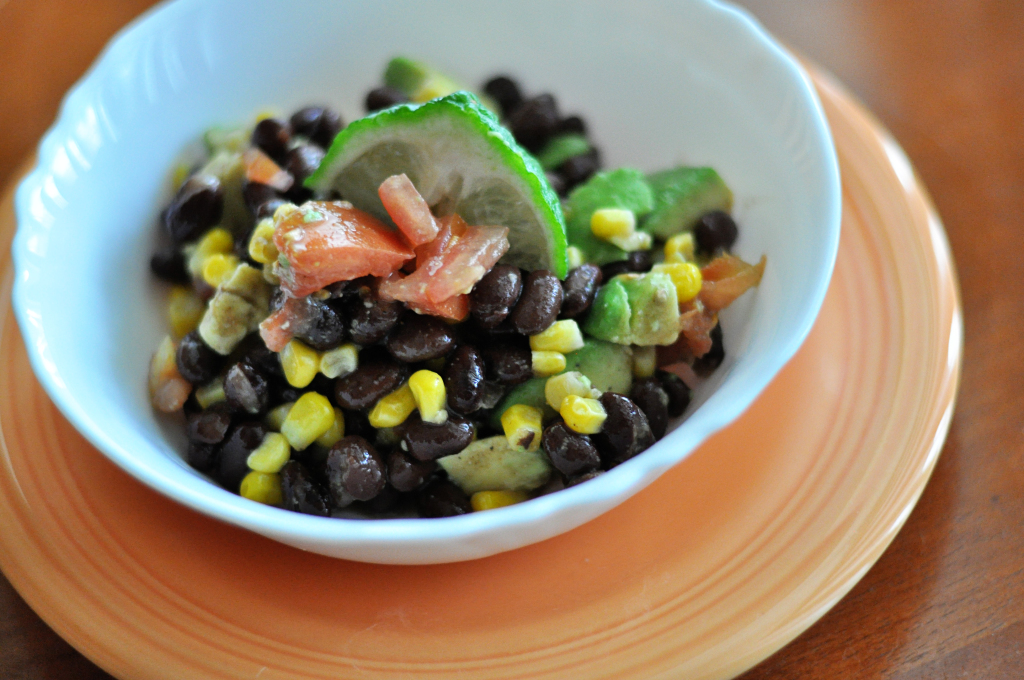 Thanks for reading!
Love God, Love People, Eat Good!