Are you getting geared up for the Big game? I am!
My Indianapolis Colts just defeated the Denver Broncos and are headed to the AFC Championship game! So you know I'm ready to watch, yell and EAT! Typically we serve wings, chips and dip, veggies or chili on game days, but this time I wanted something different. Enter the Chicken & Crimini Mushroom Wonton with Smoked Paprika Sour cream dip.
Full- flavored. Handy. Baked. Yep, Baked Wontons. All the fun without the fry. Leftover grilled chicken thighs, shallots and parsley round out this recipe. The sweetness of the shallot pairs well with crimini mushrooms. Grab the photo guide and recipe below.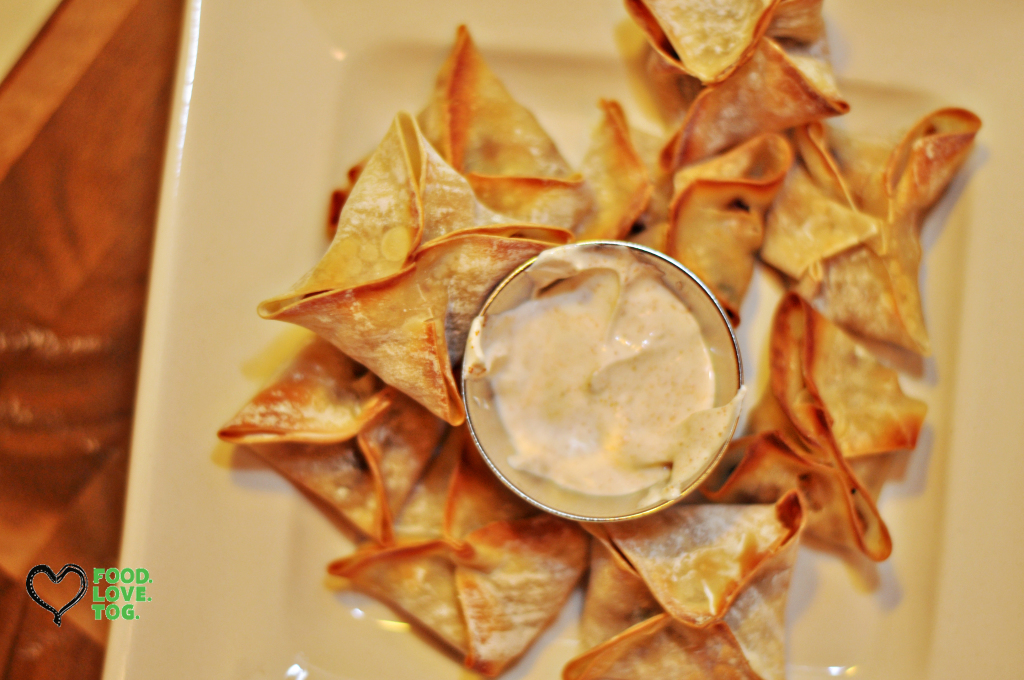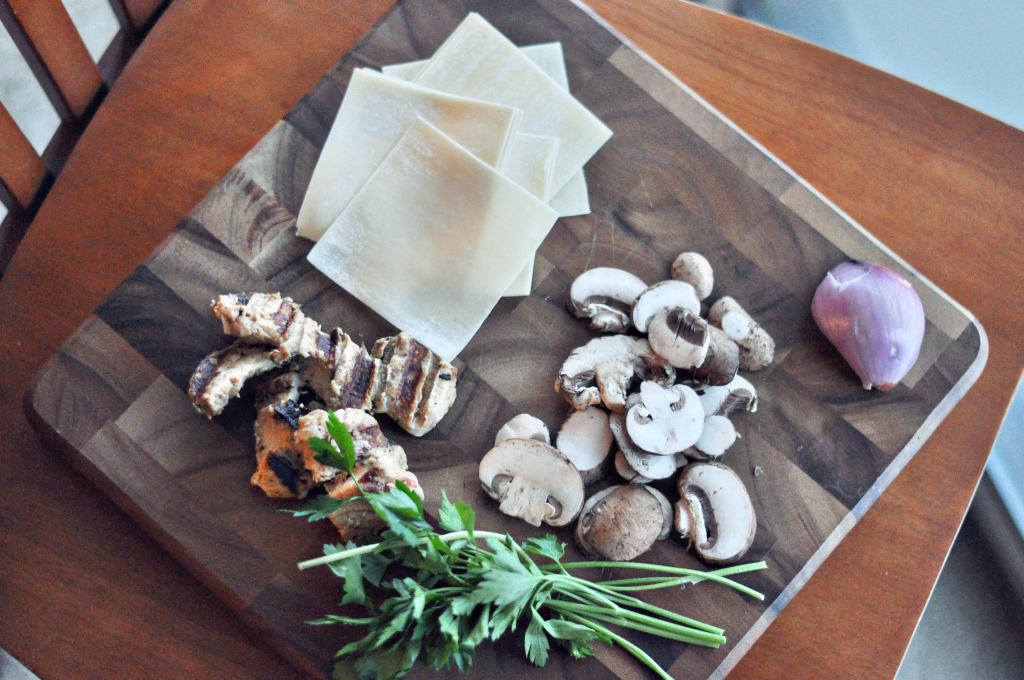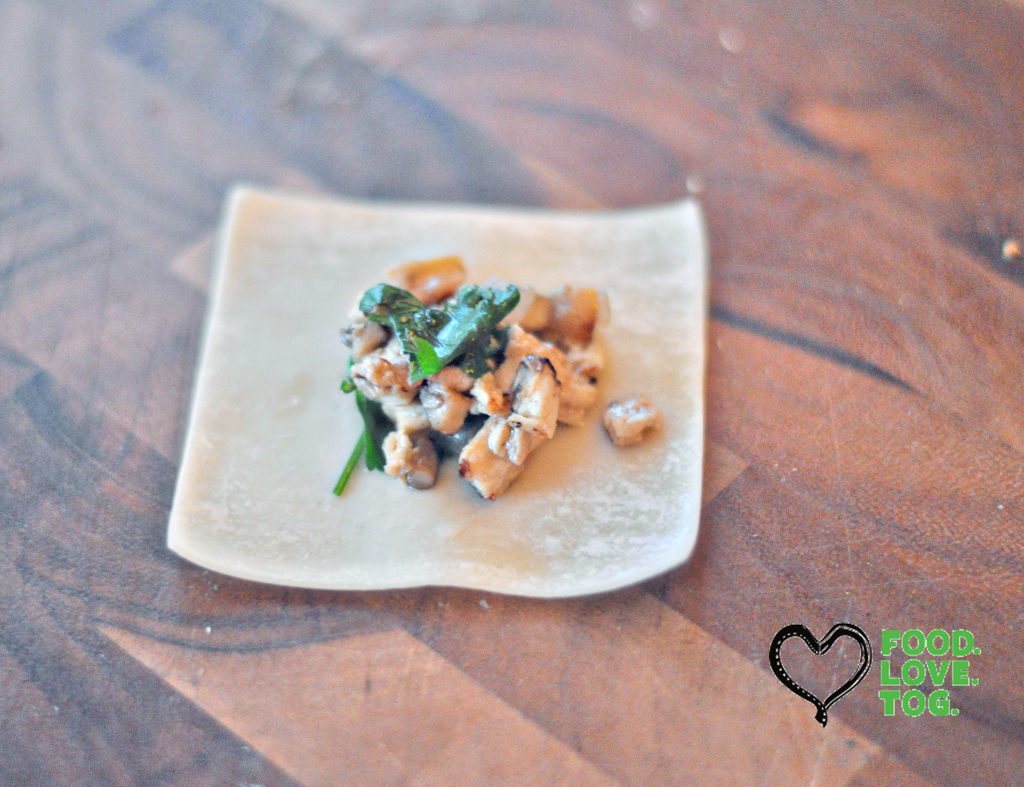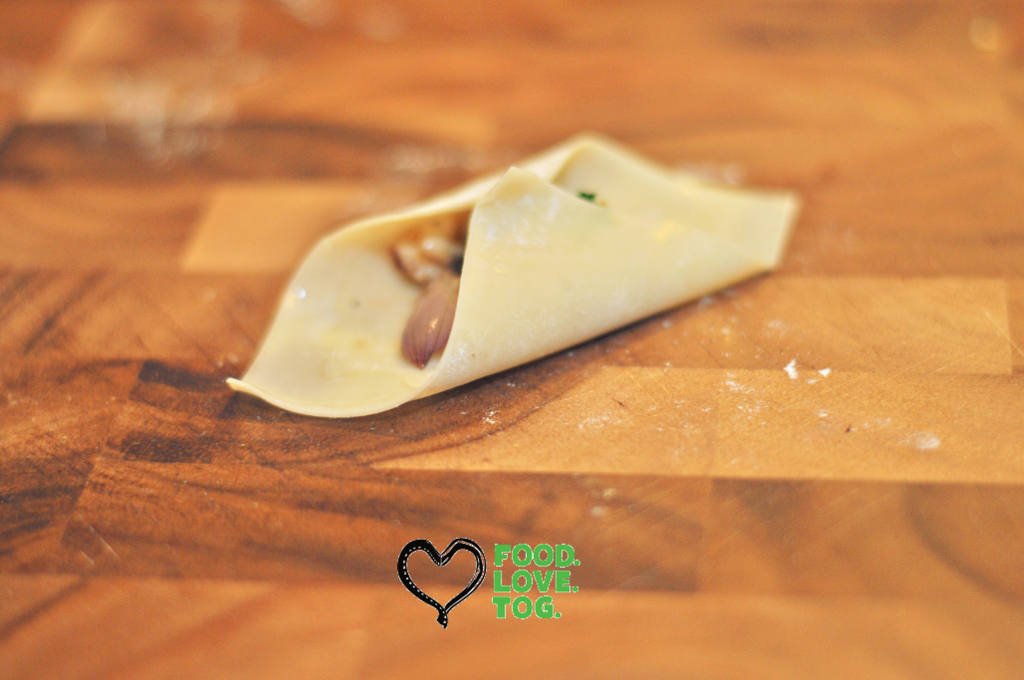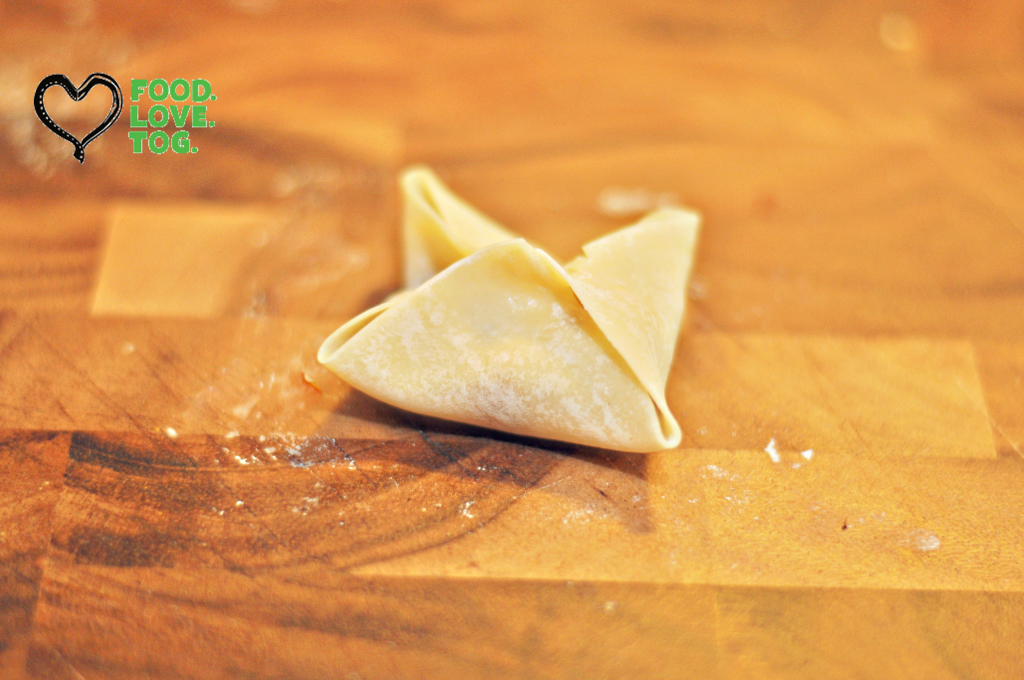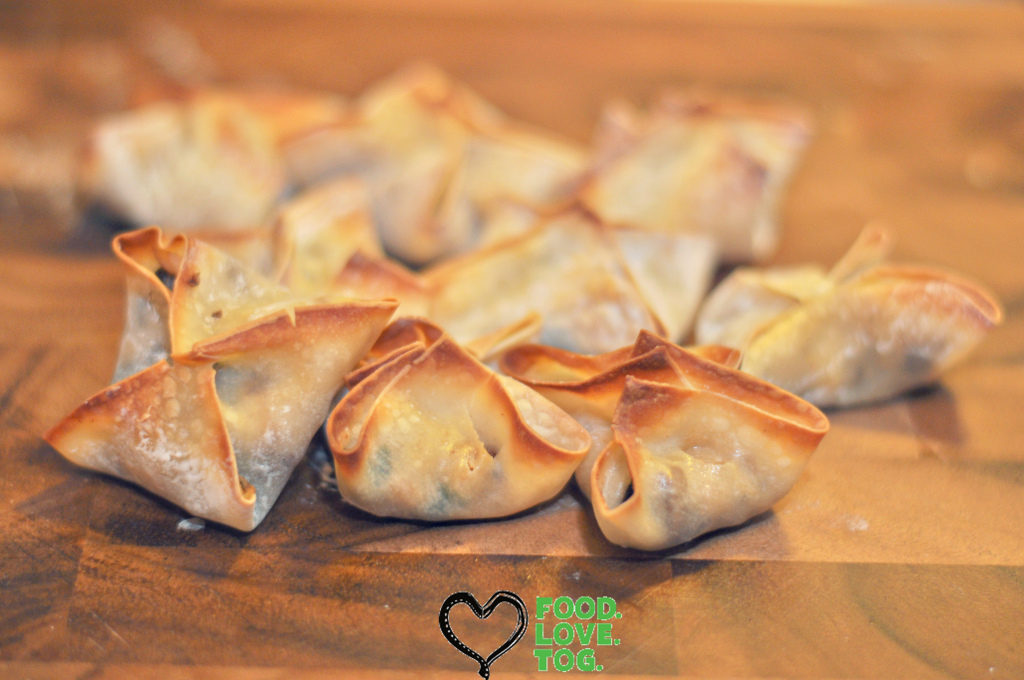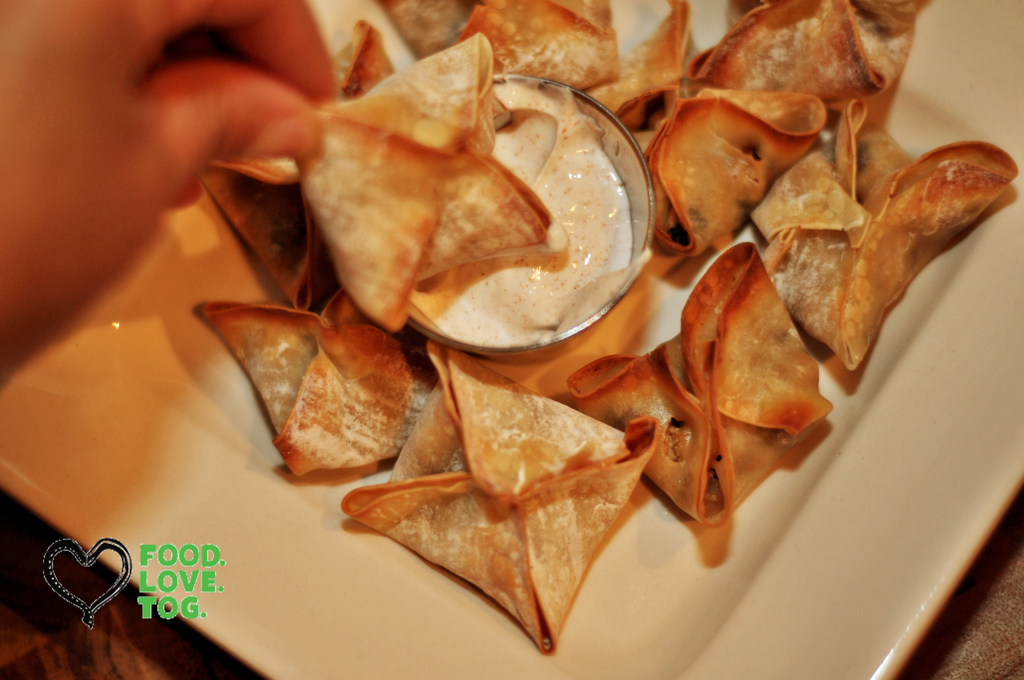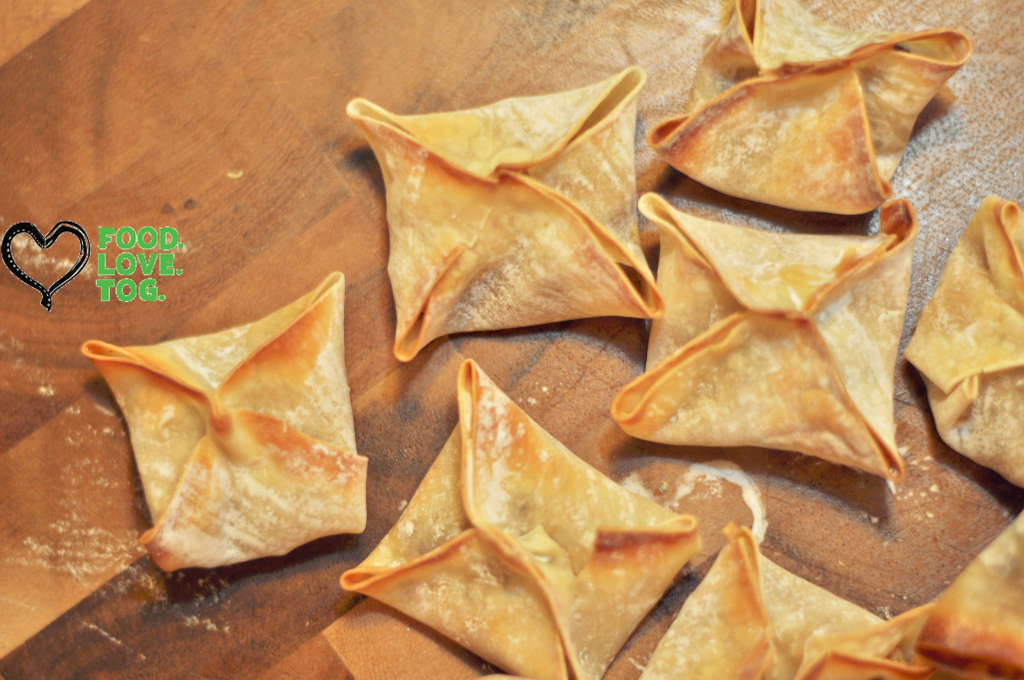 Chicken & Crimini Mushroom Wontons
2015-01-14 21:08:38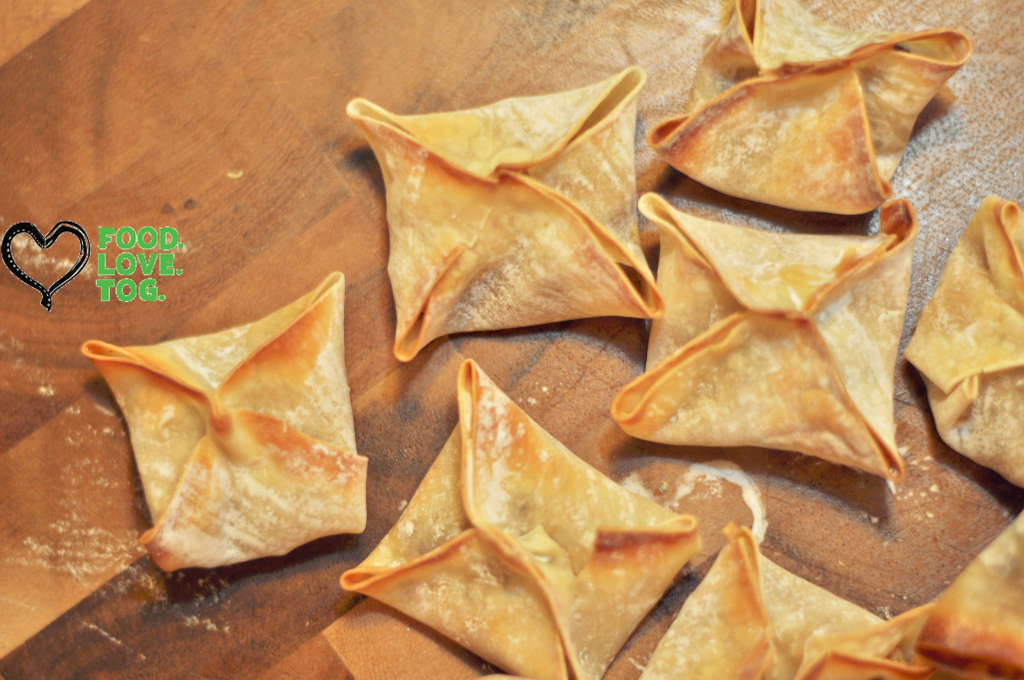 Baked, not fried, savory wonton appetizer.
Ingredients
24 Wonton Wrappers
1 & 1/2 cups cooked, diced chicken
1/2 cup diced mushrooms
1 medium shallot, diced fine
Handful of parsley, chopped
1 tablespoon butter
Salt (pinch)
Pepper (pinch)
Garlic Powder (pinch)
1 water for brushing wonton wrappers
1/2 Tablespoon Smoked Paprika
1/2 cup Sour Cream
Instructions
Pre-Heat oven to 350 degrees
In a skillet, melt 1 tablespoon of butter on medium heat in a shallow skillet
Saute chopped mushrooms and onions for 5-7 minutes
Season with salt, pepper & garlic powder
Add parsley, and stir to combine
Cook an additional 2 minutes
Stir in cooked, diced chicken
Remove from heat and allow to cool slightly
Lay each wonton wrapper on a prepared sheet pan
Brush the 4 edges of the wonton wrappers with water to moisten slightly
Spoon filling on to wrapper
Fold each wonton in, by making a small purse
Place on sheet pan
Bake for 7-12 minutes until wontons are crispy.
To make Sour Cream Dip
Combine sour cream and smoked paprika, stir thoroughly and serve along side wonton wrappers
Enjoy!
FoodLoveTog https://foodlovetog.com/
Thank you for reading! What goodies are you serving for the big game?
Love God, Love People, Eat GOOD!