Hey! Hey! Hey!
It's holiday party and pitch-in season and you're in need of something to bring. Well look no further. I've got a super simple and delightful punch that will liven up any holiday gathering. If you bring it, they will drink it!
Cranberry orange Punch. It's made with one of my favorite seasonal beverages- Sierra Mist Cranberry. Whoooooosh! It's tangy, sweet and pairs well with so many dishes. This recipe will become your go to during the holiday season. *note, this version is made with Champagne or Sparkling wine, which can totally be omitted. Recipe below!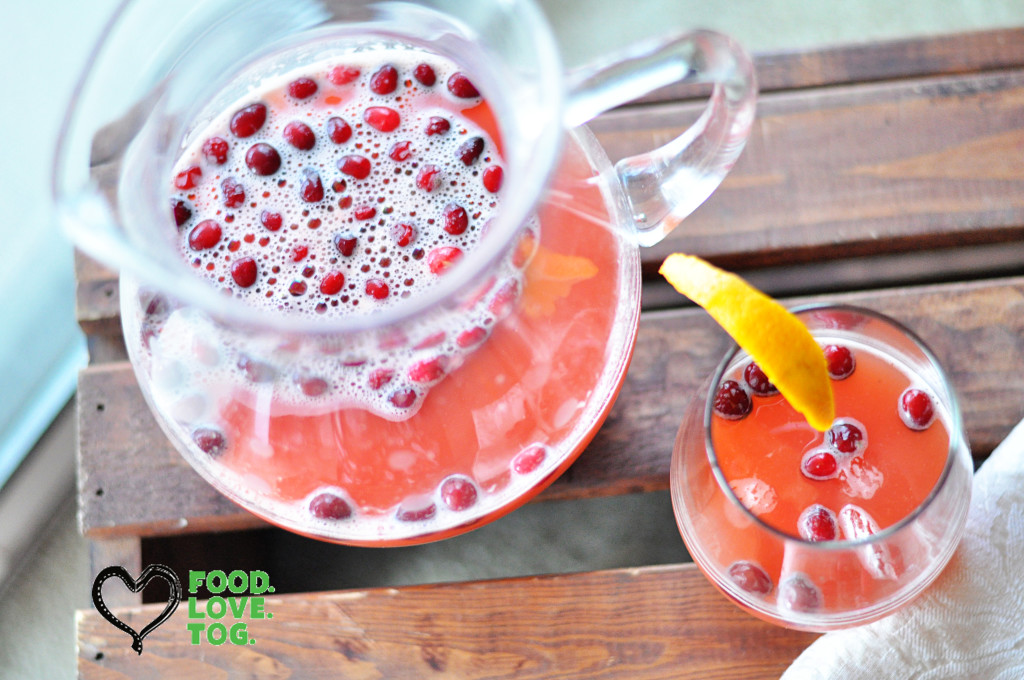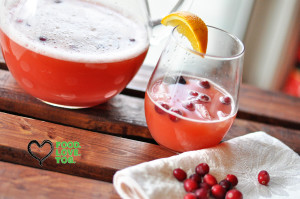 Cranberry Orange Punch
2014-12-07 22:09:53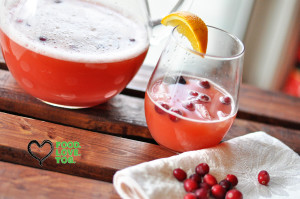 A delightful, seasonal beverage to serve at gatherings.
Ingredients
Half Gallon Orange Pineapple Juice
Half Liter Sierra Mist Cranberry Splash
2 Cups Rose Champagne or Sparkling Sweet Wine
1 Cup of Ginger Ale
3/4 cup Fresh Cranberries (frozen cranberries will alleviate the need for additional ice)
1/2 orange Sliced in Wedges
Ice (optional if items are chilled)
Instructions
Combine Orange Pineapple Juice, Cranberry Soda, Ginger Ale and Champagne
Stir lightly to combine
Add in cranberries
Garnish each glass with an orange wedge
Serve and Enjoy!
Notes
This recipe is made with Champagne or Sparkling wine, which can be omitted.
For additional spark without the alcohol, stir in sparkling or seltzer water,
FoodLoveTog https://foodlovetog.com/