It's Monday! Woooo-hoo! I've got a salad to share for Meatless Monday. Yep, Meatless Monday. I know what you're thinking. The bacon lady does meatless Monday? Yes. While I love bacon, I do have moments where all I'm craving is a giant spinach salad. Enter this baby: Pear & Pomegranate Spinach Salad with Pomegranate Vinaigrette. Yes. Homemade dressing.
The flavors of Fall are all throughout this salad. Sweet Bartlett pears, tangy pomegranate seeds, chunky blue cheese and crunchy Pecans. The dressing has a balsamic vinegar base, but when matched with sweet and tangy pomegranate juice, it's kicked up a bit. Simple and full of flavor. Checkout the recipe below.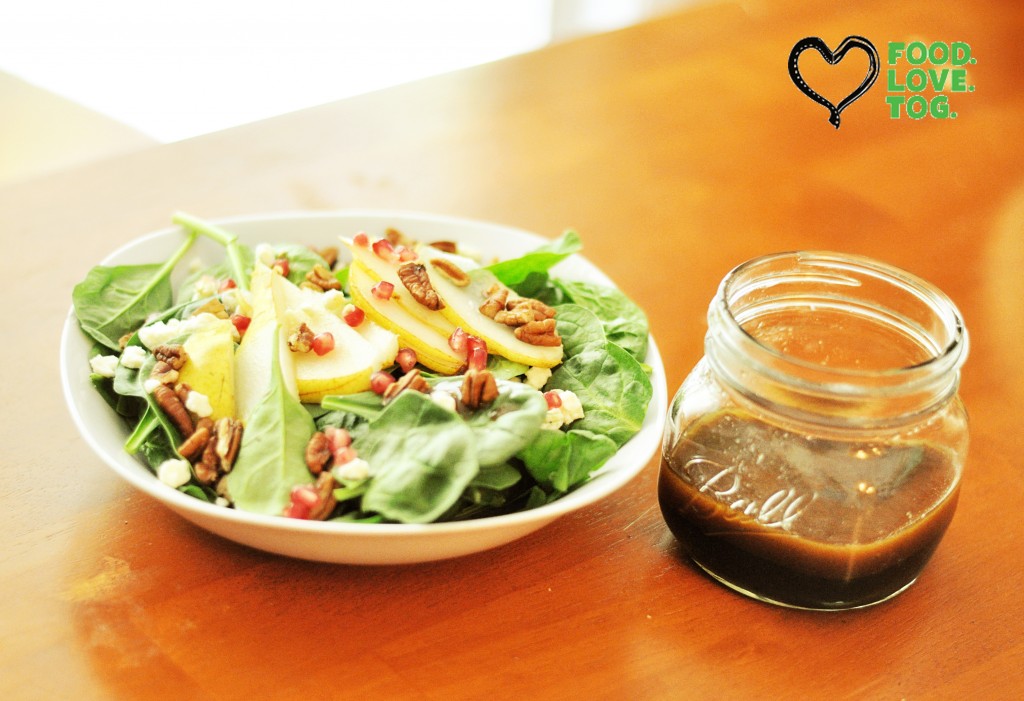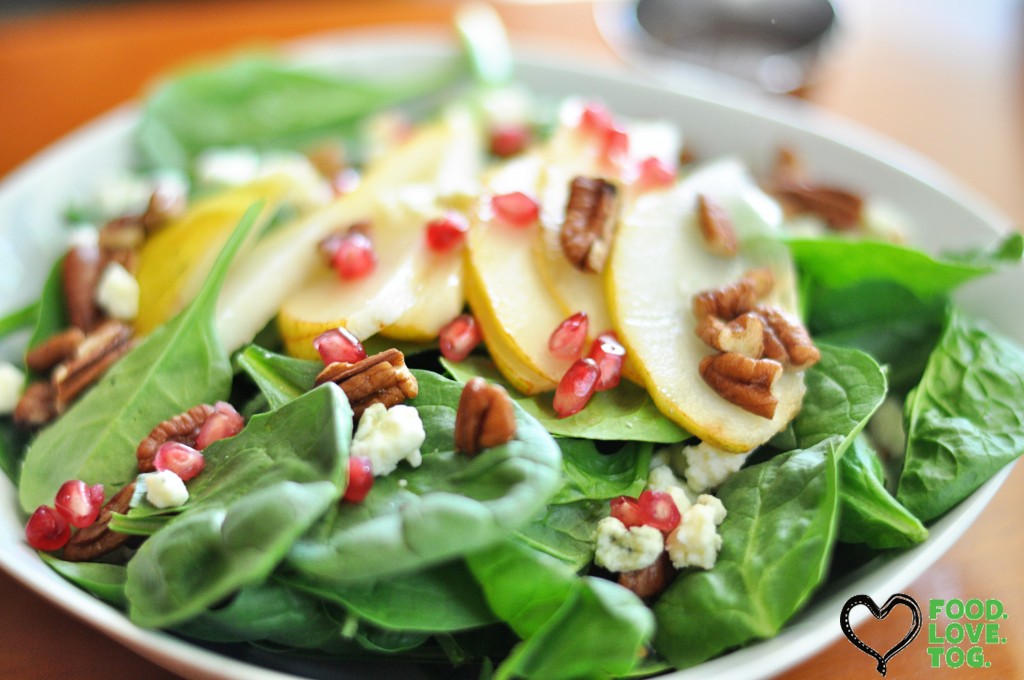 Pear & Pomegranate Spinach Salad with Pomegranate Vinaigrette
2014-10-05 17:34:51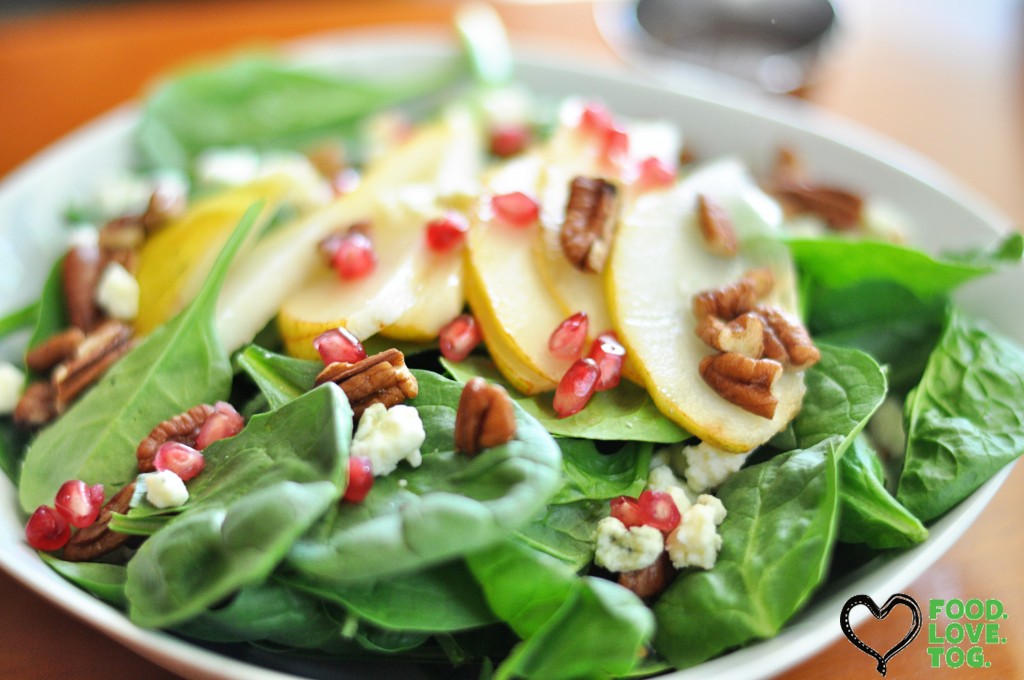 Fall flavors explode with this simple spinach salad.
Ingredients
1 Large bunch of Spinach Leaves for Salad (cleaned and prepped)
1 Bartlett Pear, Seeded and Sliced thinly
1 Handful of Chopped Pecans
1 Handful of Pomegranate Seeds
1/3 cup of Blue Cheese Crumbles
For the Pomegranate Vinaigrette
1/4 cup Balsamic Vinegar
1/3 cup of Pomegranate juice
½ teaspoon salt
Several cracks of cracked Black Pepper
¾ cup of Extra Virgin Olive Oil
To Prepare Salad
Add Spinach to large salad bowl
Mix in Chopped Pecans
Mix in Blue Cheese Crumbles
Top with sliced Bartlett Pear
Sprinkle Pomegranate Seeds on top of salad just before serving
To Prepare Pomegranate Vinaigrette
In a bowl, combine by whisking Balsamic Vinegar, Pomegranate juice, salt, and fresh Black Pepper.
Slowly whisk in Extra Virgin Olive Oil and whisk until emulsified.
Spoon desired amount over dressing.
Toss gently.
Serve immediately.
FoodLoveTog https://foodlovetog.com/