Spring time, means fresh yummy veggies, and fresh margaritas, but we'll dish on fresh margaritas in a post for another time. Today I'm sharing a fun, quick and easy salsa for you to make with one of my favorite spring veggies- Fresh Sweet Corn! I made this for my husband and I after I had to lonely ears left and I couldn't let them go to waste. This recipe serves two, can can be modified to serve more. Check out the recipe and photo guide below:
Cast of Players: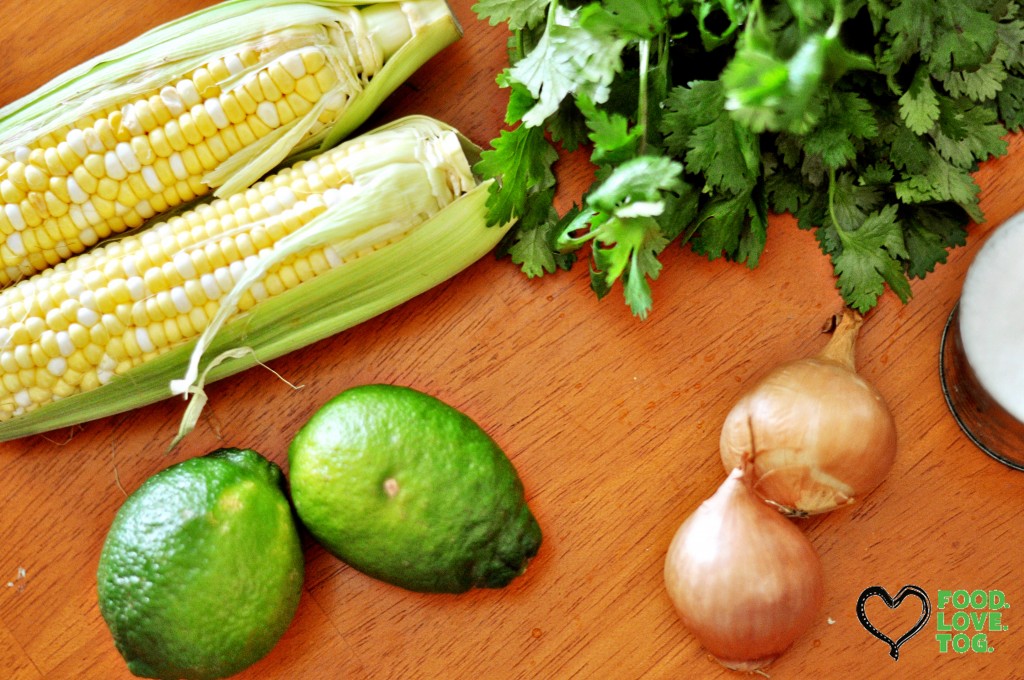 2 Ears of Sweet White, Yellow or Bi-Color Corn rinsed, removed the husks and silks removed.
2 small or one Medium Shallot
2 small or one Medium Lime
1 small handful of fresh cilantro
Kosher Salt
Fresh Black Pepper
1 Tablespoon of Canola or Vegetable Oil
Grill pan or a hot grill ready to roar!
The Low Down:
Preheat your grill or grill pan to a medium high heat.
Rub corn with Canola or Vegetable oil
Add corn to grill or grill pan for 10-15 minutes, slightly charring the corn on all sides. Turn every 3 minutes or so.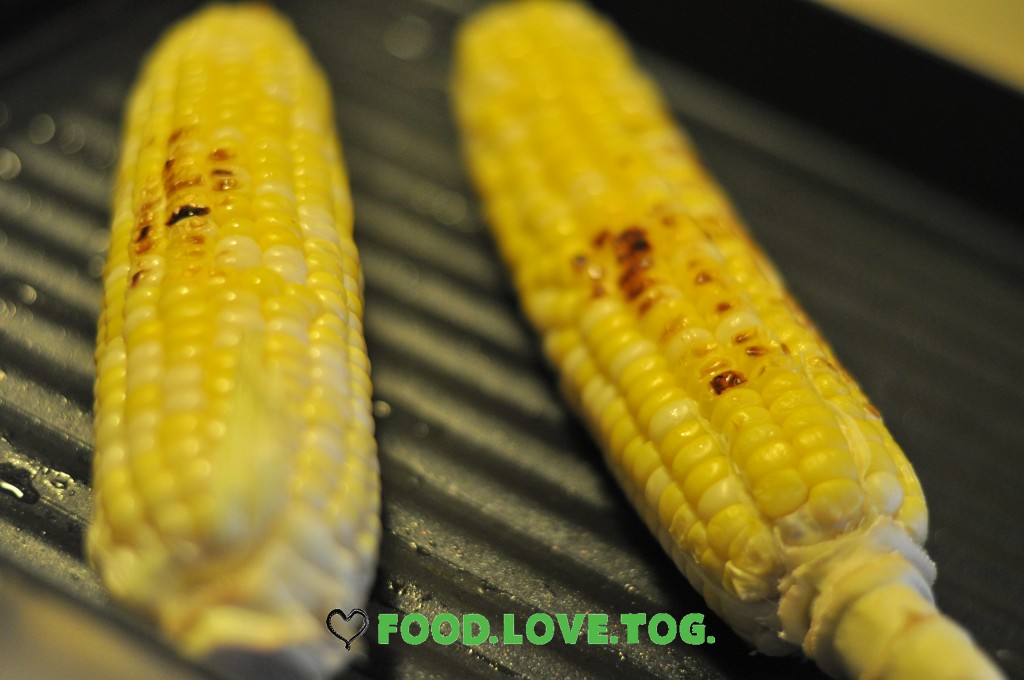 While your corn is getting toasty, dice the shallots and finely chop the cilantro remove those sprigs, go for the leafy bits!
Once your corn has been grilled, remove and set in a bowl.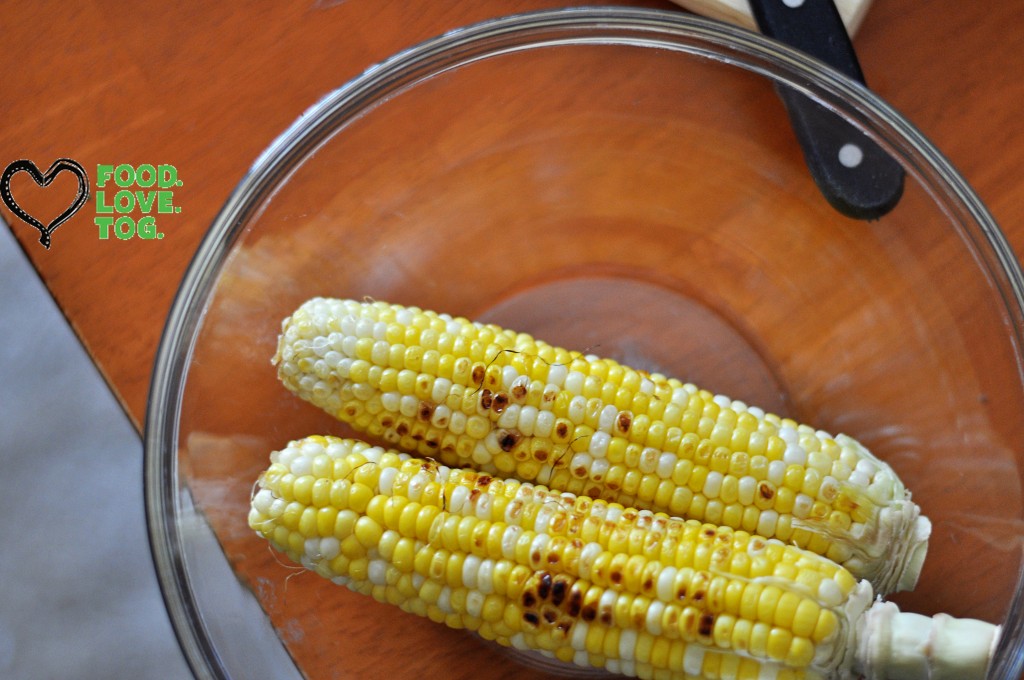 Run a sharp knife alongside the length of the corn cob removing the kernels from the cob.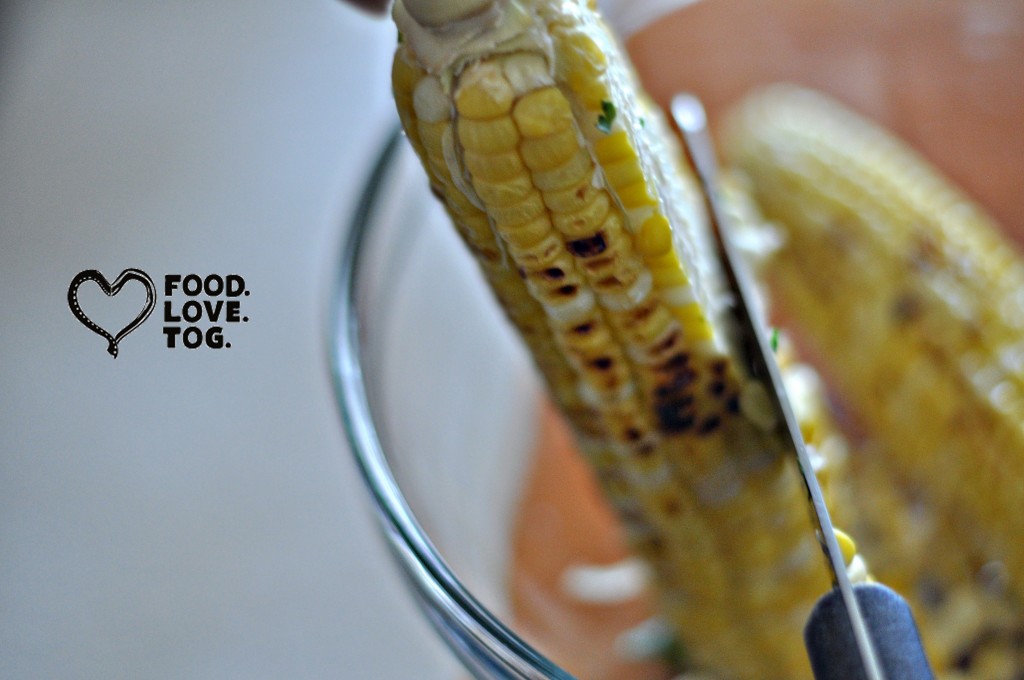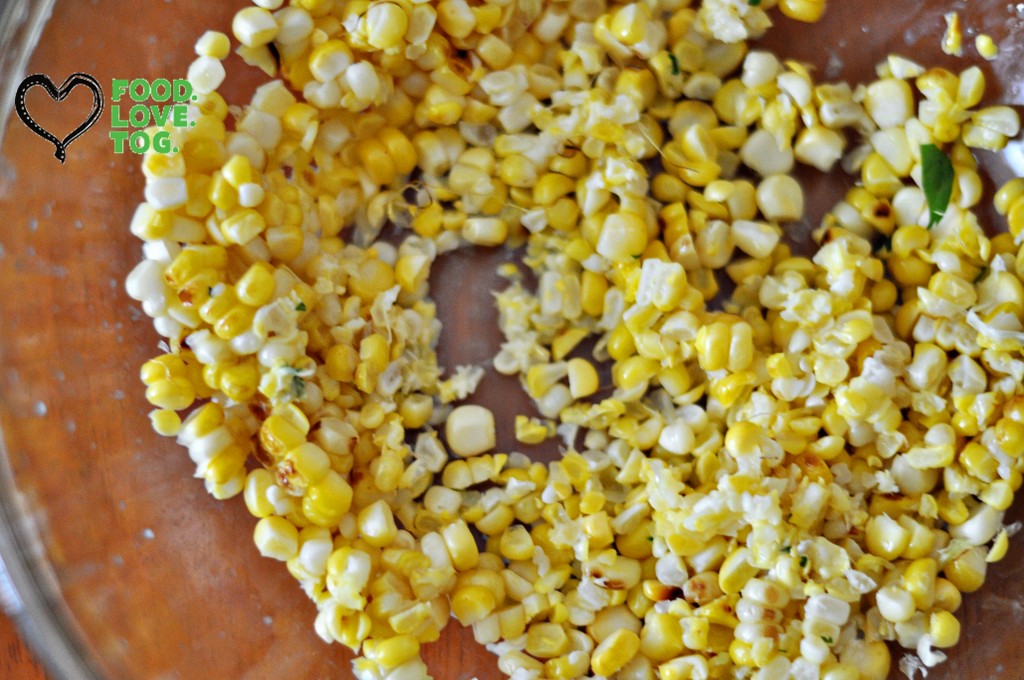 Add your chopped shallot, cilantro, 2 pinches of kosher salt, and 2 cracks of fresh black pepper to your bowl of corn.
Juice two limes directly over your salsa.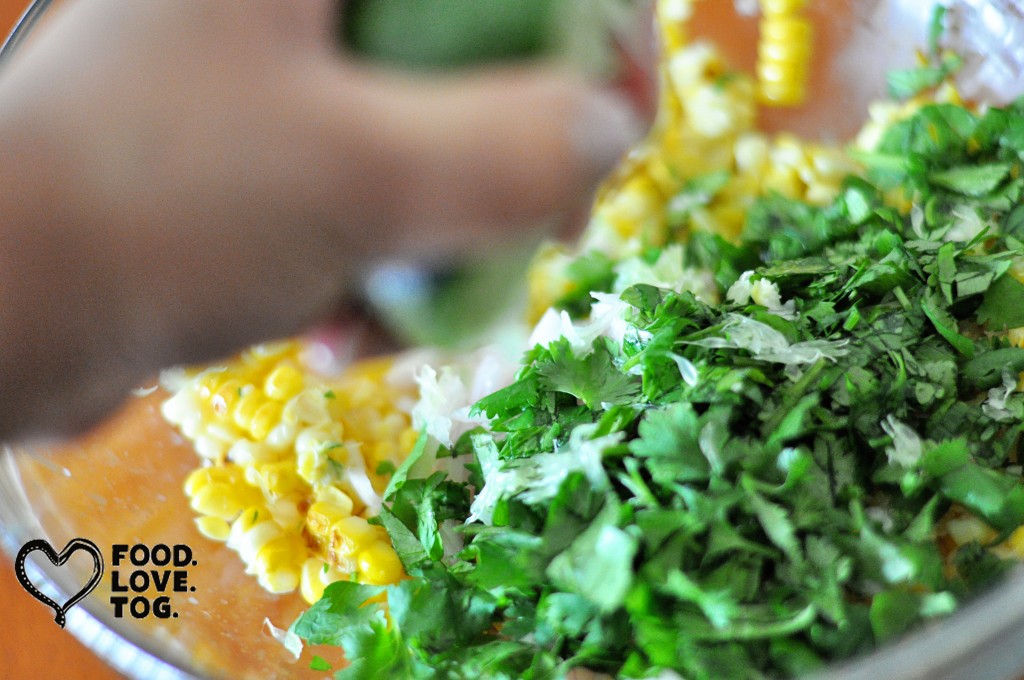 Stir to combine your goodies.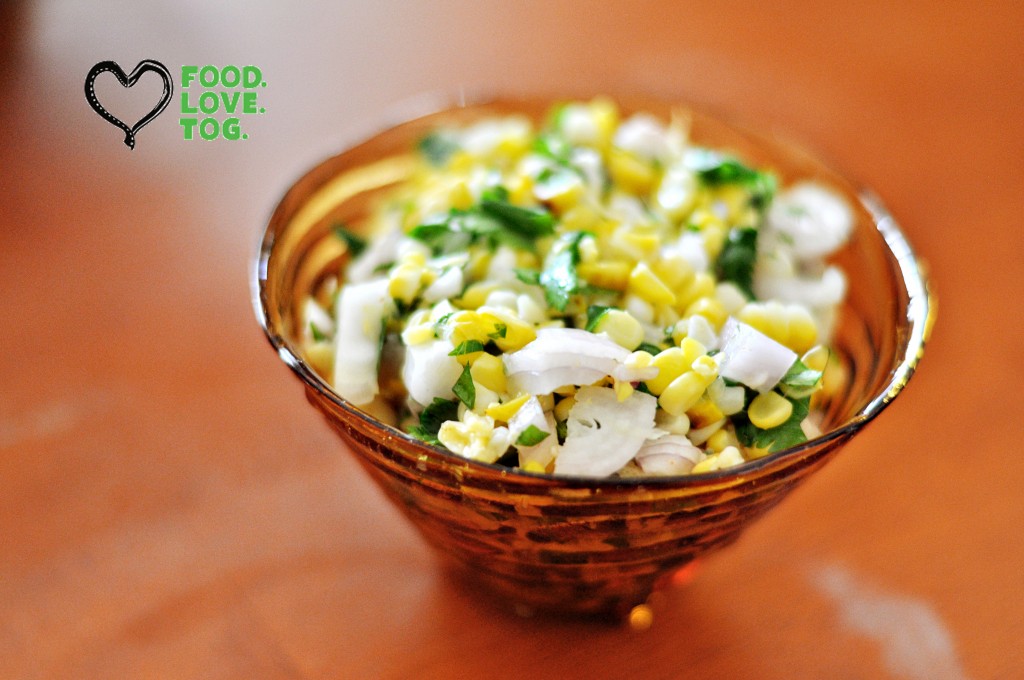 Serve with warm chips, tortillas or over freshly grilled chicken.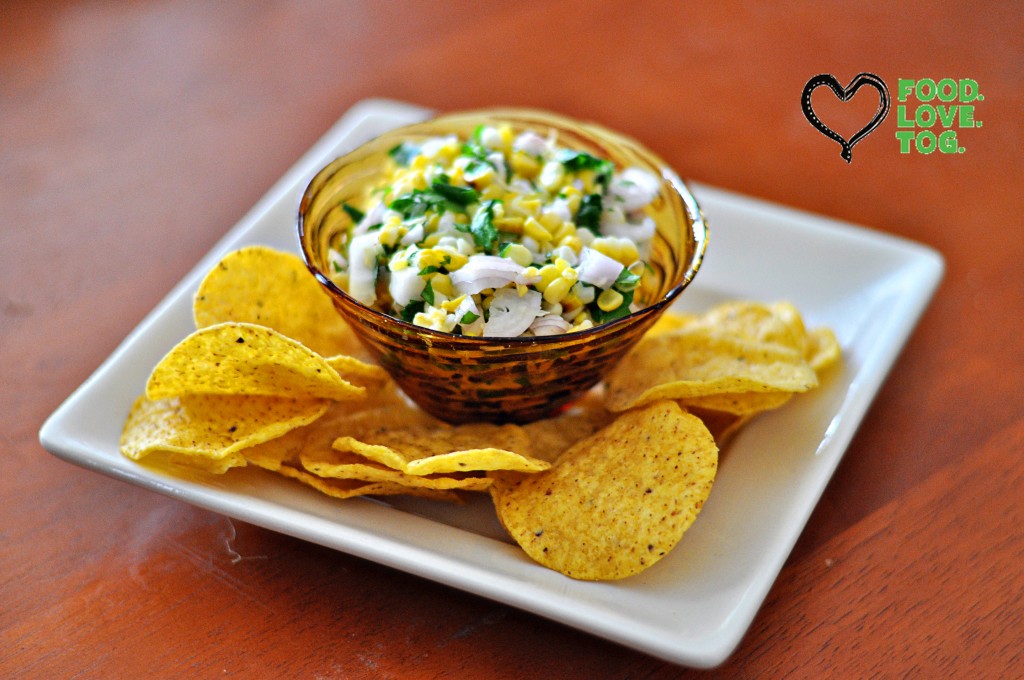 Enjoy!
Thanks for reading. Love God. Love People. Eat Good!!
Notes: I use shallots instead of red onion because I like the milder flavor.