Happy Monday!
I've got a review to share. McCabe's Granola. Yummy, wholesome and hard to put down. (those are my thoughts, but it could totally be a slogan)
The good folks over at McCabe's Granola reached out to me and asked if I would be interested in trying their granola. Well, Hello, My name is Candace, and I eat granola almost every morning with my yogurt. That being said, I'm very picky about my granola. I don't like super fine granola but the rather chunky kind. After trading a few emails, I received a very large package in the mail. A box of granola! How romantic! This is what I received: 4 flavors to try: "True Original, Delta Blueberry, PB & Chocolate and Cran with a Twist" I also received smaller travel sized flavors in True Original, PB & Chocolate as well as a Granola Bar.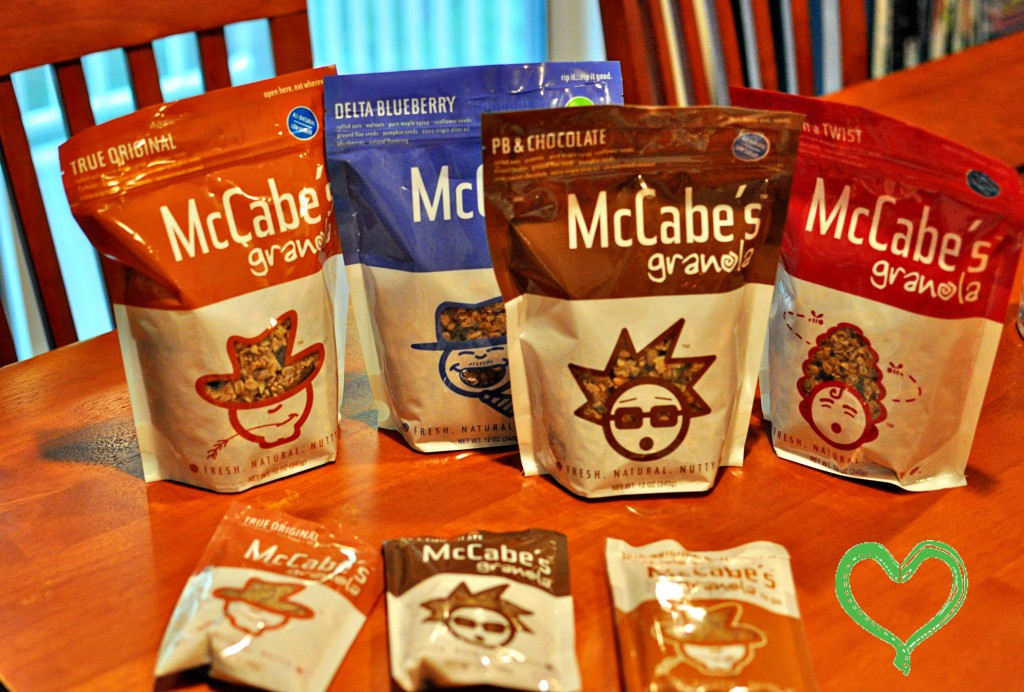 Yes, a plethora of granola! McCabe's boasts and all natural granola with none of the bad stuff we don't want, like preservatives or chemicals.
So of course, I dived right in! and well, I was quite pleased with what I saw. Chunky granola with full dried blueberries, and sweet cranberries, and even a granola bar. Let's chat about this granola bar for a second, the bar was huge. I hate wimpy granola bars. The McCabe's granola bar was easily enough for two snacks, which is exactly how I ate it. In two sittings. Yummy!!
So here is what the granola looks like, I chose to feature the Cran With a Twist. This one was full of berries, rolled oats and sunflower seeds. Yes. Yes. Yes.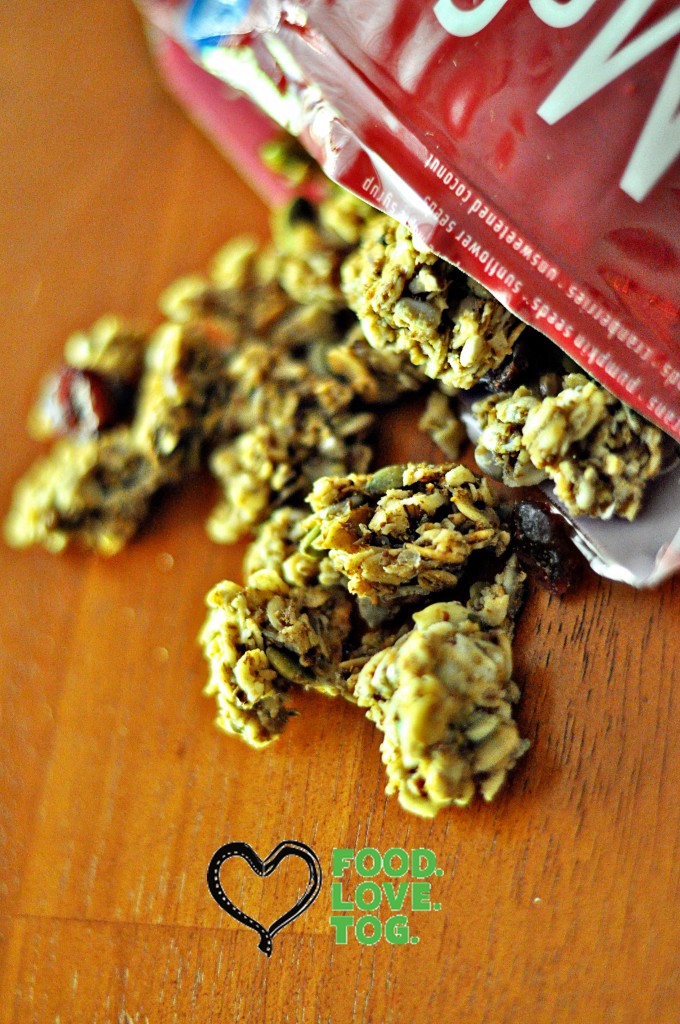 Look at all that chunk! I was so pleased with this flavor.
So, I had Mr. FoodLoveTog try some as well. He is a choco-holic so he fell in love with the PB& Chocolate. He works long hours and is typically on the go a lot, so he was glad to try the travel bags, as he could pop them in his lunch bag and keep rolling without fuss.
On the Go bags here: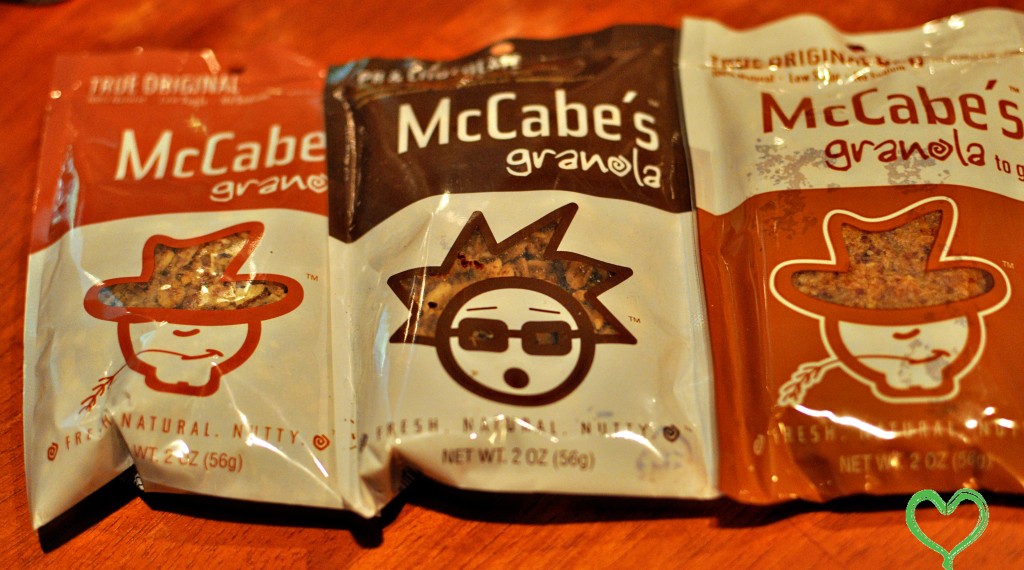 Overall, my McCabe's granola experience was a great one. My husband has already asked if I would consider purchasing this brand in addition to or in place of the brand we purchase regularly. I would definitely consider it depending on the price point.
I invite you to try them out in place of your regular brand. Check their website here to see where you can grab a bite!
Thanks for reading!
Love God. Love People. Eat Good!
Disclaimer: I was contacted by the good people at McCabe's to review their brand. All comments and thoughts on the brand are my own. Full Disclaimer here. If you would like me to review your product, please see the contact page.