Hey… long time no recipe blog. I know. I know. I know. It's been a tad rough over these parts. But, I'm back. and ready to share some yummy. yummy delicious good eats.
Short Ribs. When I think of them, I think. Comfort. Happiness. Joy. Yummy. Simple.
Wait? Simple. Yes. Don't let their uniqueness fool you. The key to making delicious short ribs is slow roasting/braising. That's it. Really. Your dutch oven will do the work for you. The hardest part will be you, waiting for these babies to get done. So, that being said, Check out the recipe and photo guide for my yummy short ribs.
Beef Short Ribs
Cast of Players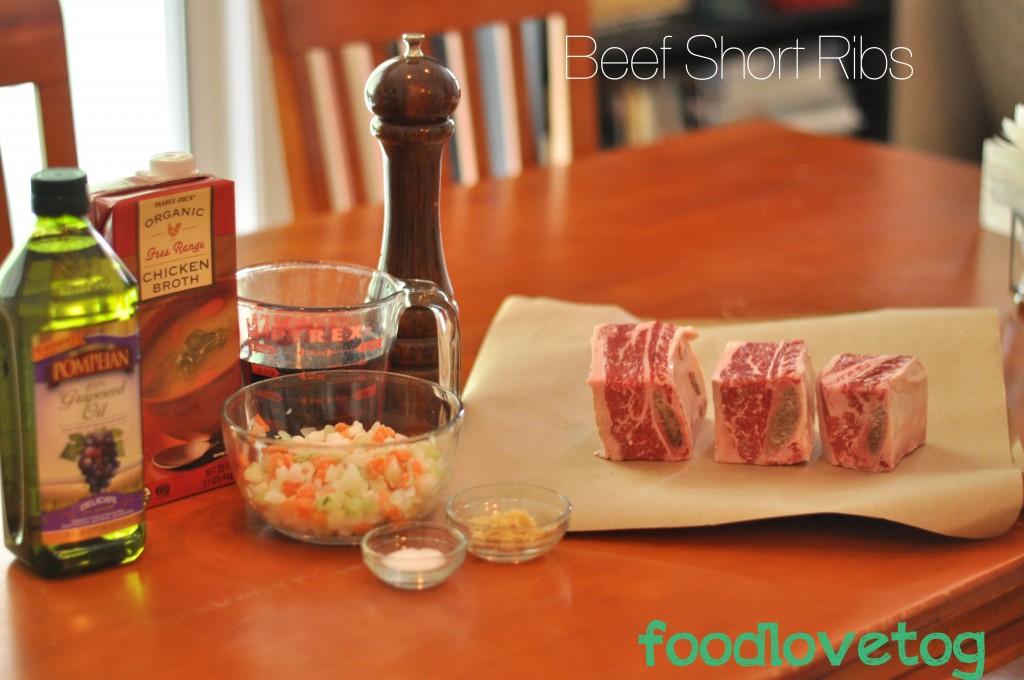 Enough Beef Short ribs to feed two people. I had three very meaty and very large Beef Short Ribs. Seems like a lot, these will cook down and lose a lot of their weight.. I mean after 3 hours of braising, you'd be a tad thin too.)
Salt and Pepper for Seasoning
1 1/2 Cups of Chicken Stock (You could use beef or veal, I like chicken)
2 Cups of Red Wine
1 package of Mirepoix Blend or (2 large carrots, 1 large onion and 2 celery stalks chopped)
1/2 Tablespoon of minced garlic
Large bottomed pot or Dutch Oven
Grapeseed or Olive Oil just enough to cover the bottom of your pot
3 hours or so to salivate and wait for these delicious ribs.
Directions:
Pre-heart your oven to 375.
Season the Beef Short Ribs LIBERALLY with salt and pepper. Set Aside
Heat enough oil to cover your pot or Dutch Oven.
Add the Beef Short Ribs and brown on all four sides. Remove ribs and set aside.
Add the Onions, Carrots and Celery Blend to your pot or Dutch Oven and cook for 2-3 minutes, until translucent.
Add fresh garlic and cook for 1 more minute.
Pour in two cups of wine and scraping up the juicy bits of flavor off of the bottom of your pot.
Add the one cup of Chicken Stock and stir to combine.
Add the browned Short Ribs Back to the pot. They will be covered by the cooking liquid.
Cover and cook at 375 for 2 hours.
After 2 hours reduce the heat to 325 and cook for additional hour.
The Ribs will be fork tender and delicious.
Skim the fat from your cooking liquid and use what remains as gravy to use upon the top of your ribs.
I served these with Parmesan polenta and green beans. (I'll post those recipes later)