Happy Friday y'all! We made it.
This weeks dish of soul food: Being Pruned.
I created this little graphic to illustrate the process of how God prunes us.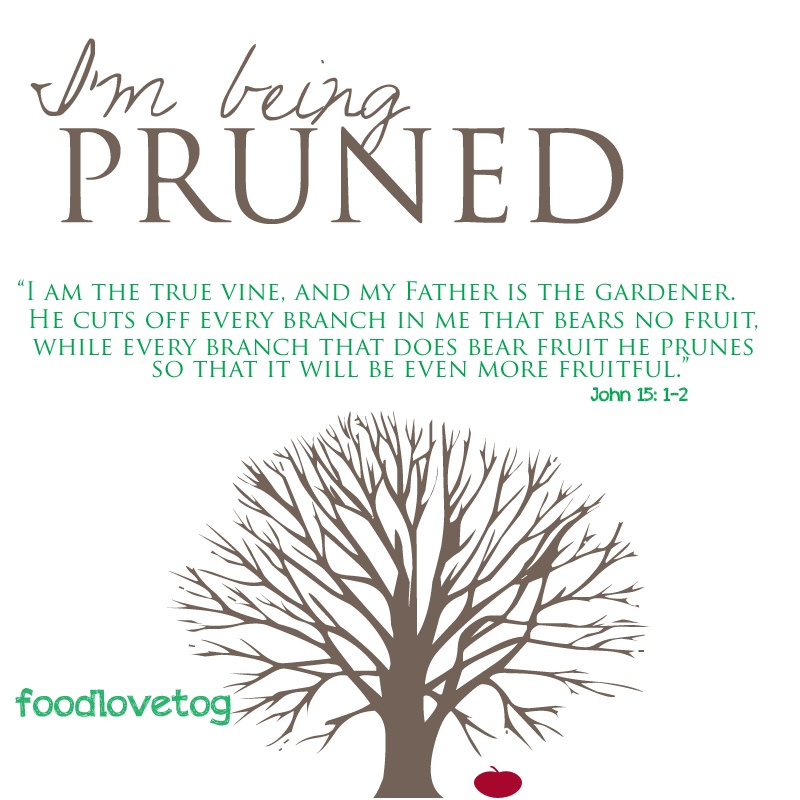 The pruning process can produce amazing results. The things he takes away are only to make us better. I encourage you to read John 15:1-7, if you have a moment.
Many thanks for reading!!
Love God. Love people. Eat Good!