Lemon bars. The tangy, sweet, summer favorite. Yumm-o! This recipe has been tinkered and tailored just to the perfect amount of tang. I like a tangy lemon bar vs. a super sweet one. What say you? Are you on the tangy side too? Let me know in the comments. I hope you'll enjoy this easy dish as much as I do. Photo guide and recipe below.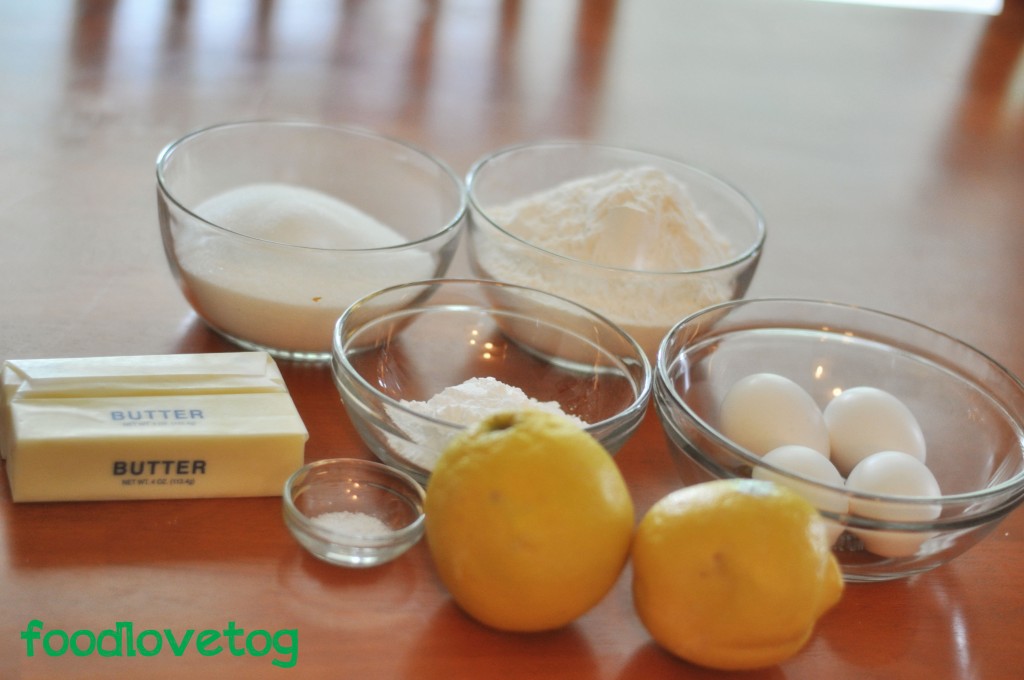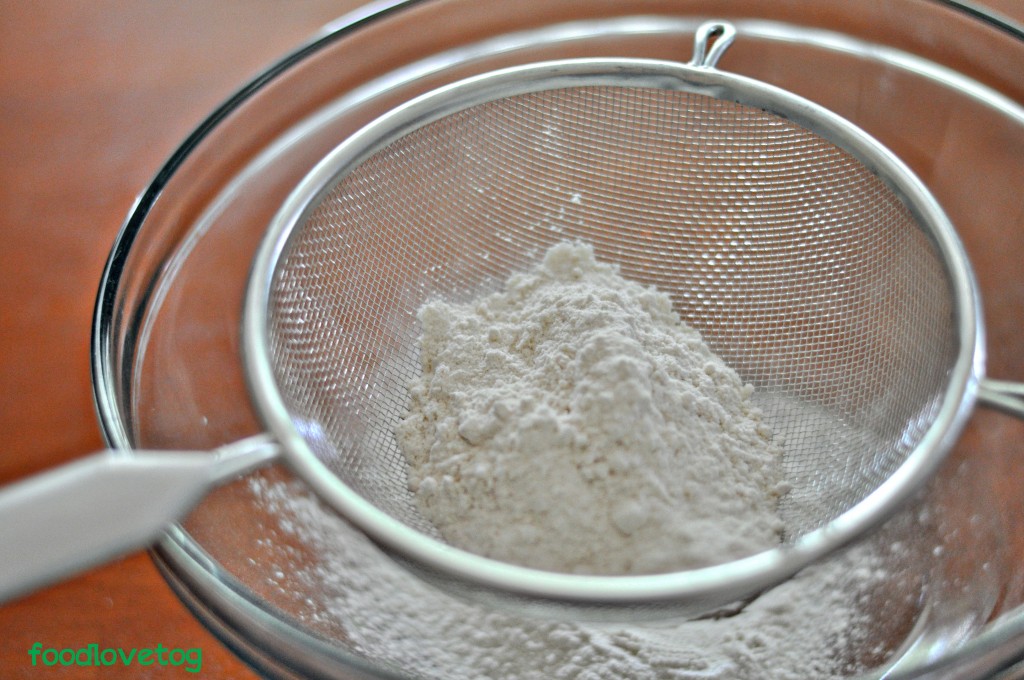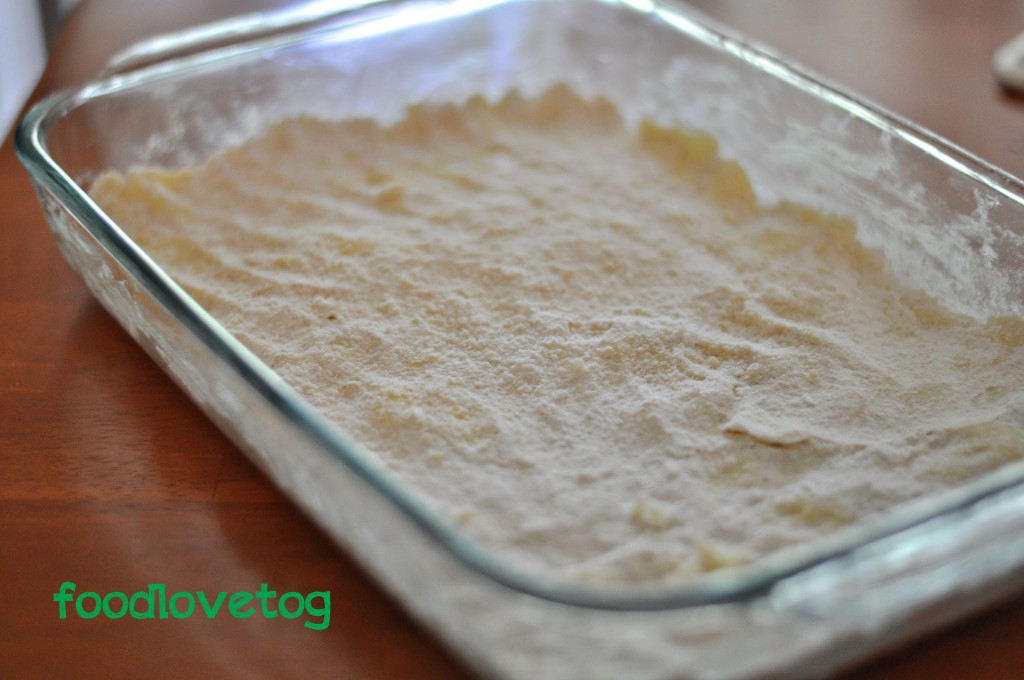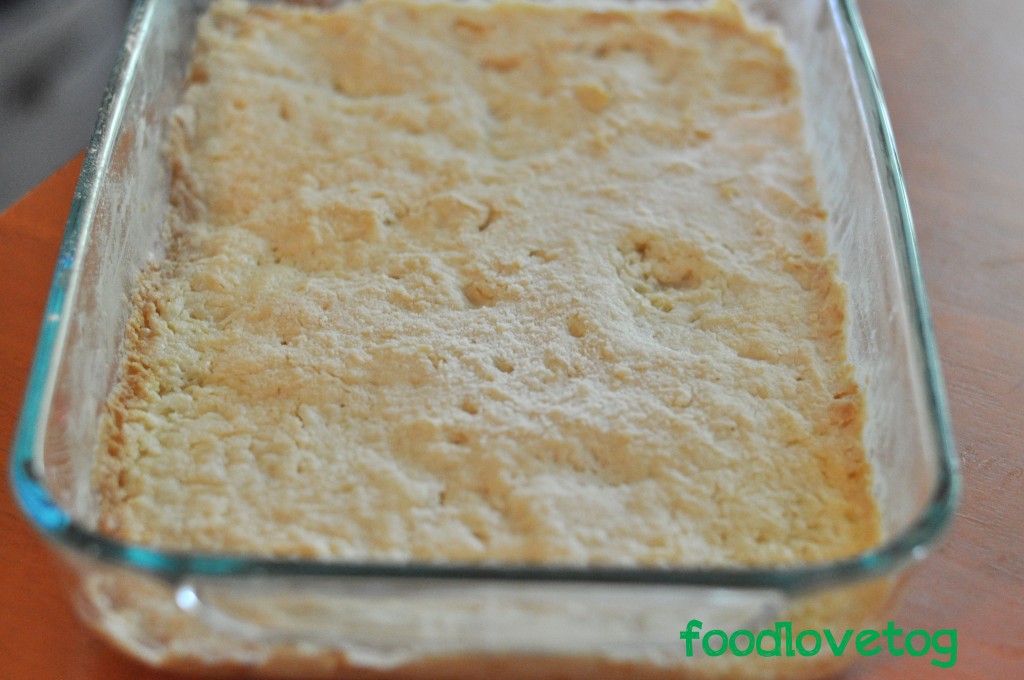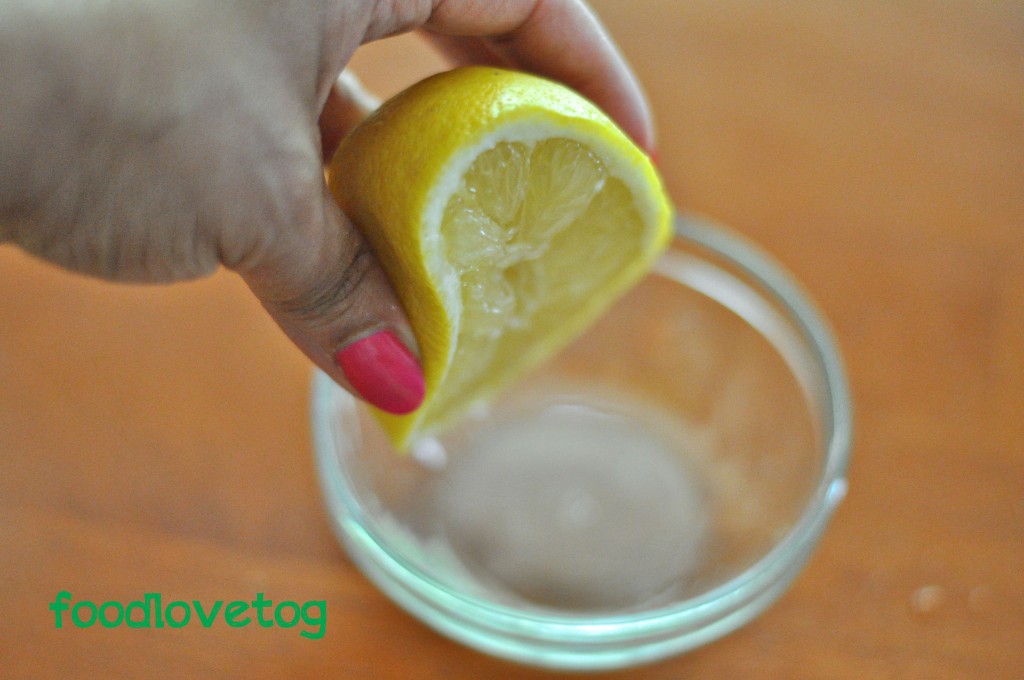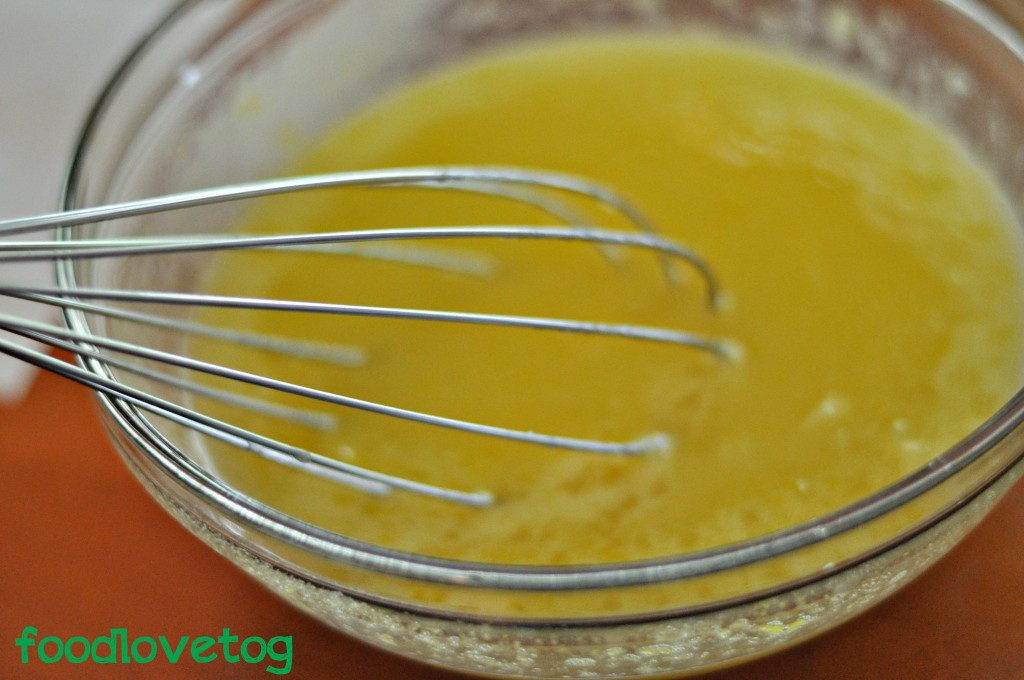 Ingredients
Lemon Bar Base
2 cups sifted flour
1/2 cup powdered sugar
1 cup (2 sticks) softened butter
Lemon Bar Top
4 large beaten eggs
2 cups white sugar
1/2 cup fresh lemon juice (the fresh juice makes this bar tangy!)
1/4 cup flour
Powdered sugar for dusting
Directions:
Preheat oven at 350 degrees.
For the base, cut the butter into the flour and powdered sugar.
Mix together with hands or a pastry cutter until it clings together.
Using butter wrapper coat 13×9 pan generously.
Press base mix into a 13 x 9 x 2-inch pan.
Bake base at 350°F for 20-25 minutes or until lightly browned.
For the filling, beat together eggs, sugar and lemon juice.
Sift flour.
Stir flour into egg mixture.
Pour over baked, cooled crust.
Bake at 350°F for 25 minutes.
Cool and sprinkle with powdered sugar.
Cut into bars and serve. Enjoy!
Love God. Love people. Eat Good!