BBQ Pulled Pork. Delicious. Flavorful. Easy? Yep! I make this all year round, and almost every other Sunday during football season. Tried and True. One of my husband's favorites. I love that I can whip this up in the morning before heading to church or work, and after a few hours, I'll come home to something delightful, flavorful and juicy! Grab your favorite sauce, toast up some buns and grab your roaster pan. You're making BBQ Pulled Pork for dinner tonight.
The recipe is easy and will become your go-to. Grab the recipe and photo guide below.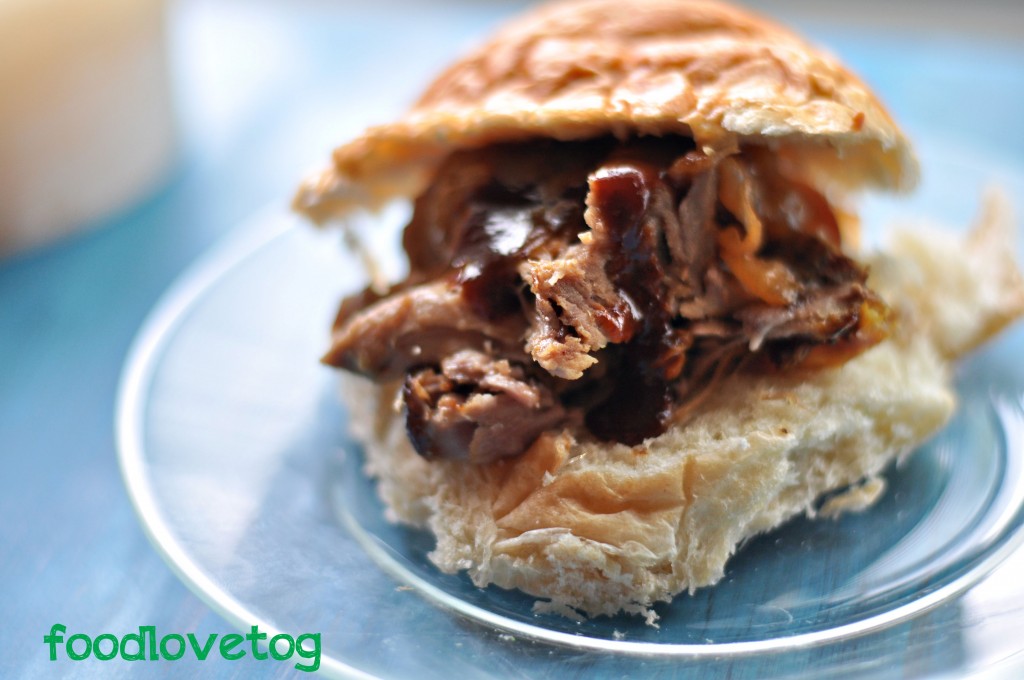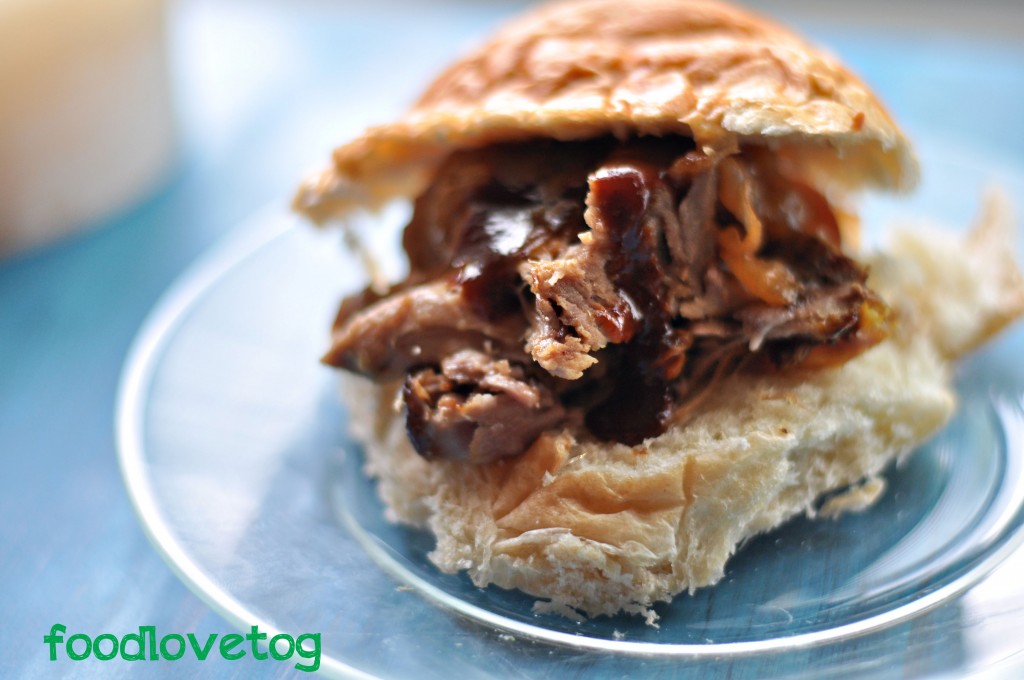 BBQ Pulled Pork
2015-10-06 20:05:49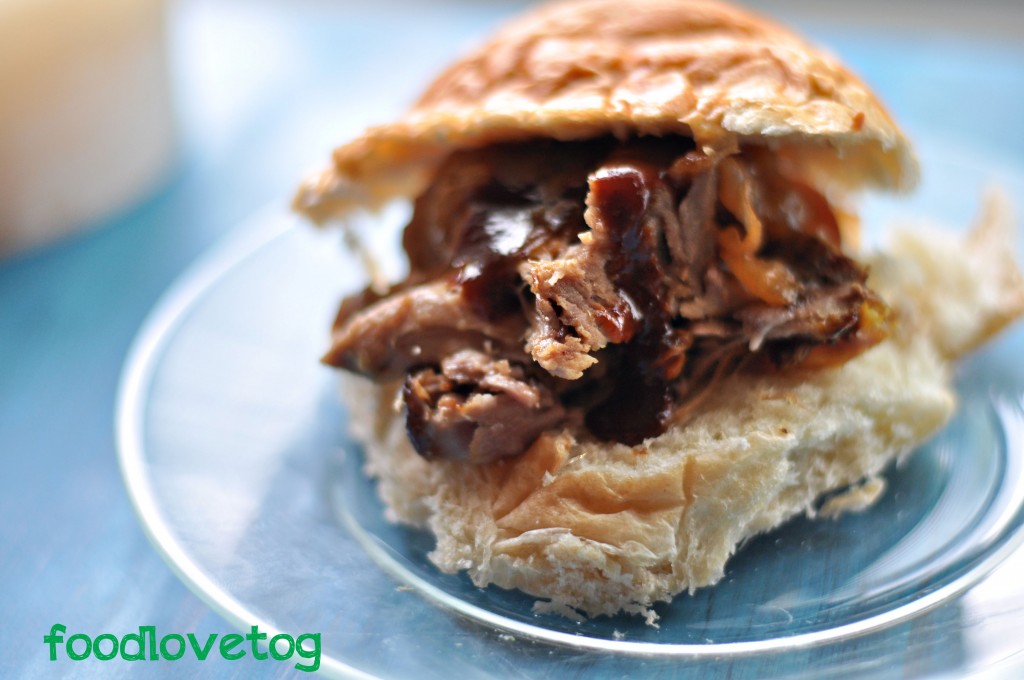 Grab this saucy staple recipe. Guaranteed to have your family coming back for seconds.
Ingredients
2-4 lb Pork Shoulder (Bone in)
Crusty rolls or your favorite Buns
Salt
Pepper
Oil (I use Canola)
1 Medium Onion
Crushed garlic (heaping tablespoon)
Paprika
2 capfuls vinegar
2 cups of your favorite BBQ sauce
Instructions
Pre-heat oven to 375
Rinse and pat dry pork shoulder.
In your large Dutch oven heat enough oil to coat the bottom.
While oil is heating, liberally season pork shoulder with salt, Paprika, pepper and crushed Garlic.
Once oil is hot, sear on all four sides about 3-4 minutes each side. Until golden brown.
While pork shoulder is searing, chop the onion into rings. Set aside.
Once pork shoulder is seared on all sides, remove from dutch oven and place onions in a single layer in the dutch oven.
Add pork shoulder and vinegar back to dutch oven and cook in oven for 3 ½ hours covered until tender.
After pork has roasted, remove from Dutch oven and shred by hand. I usually keep a fork near by for just in case purposes.
Mix onions in with pork, add back to Dutch oven.
Stir in barbecue sauce, cover and roast for additional 30 minutes.
Serve as a sandwich atop delicious crusty bread.
Notes
*Tip- Serve with coleslaw or a fresh garden salad. This pulled pork is a winner!
FoodLoveTog https://foodlovetog.com/

Thanks for reading!

Love God, Love people, Eat Good!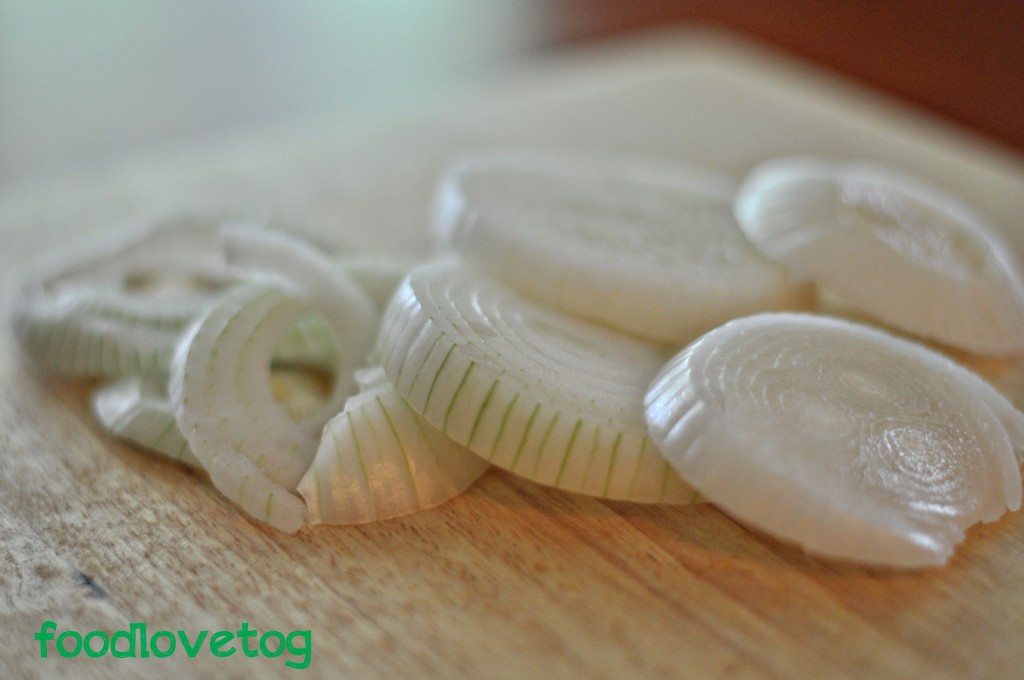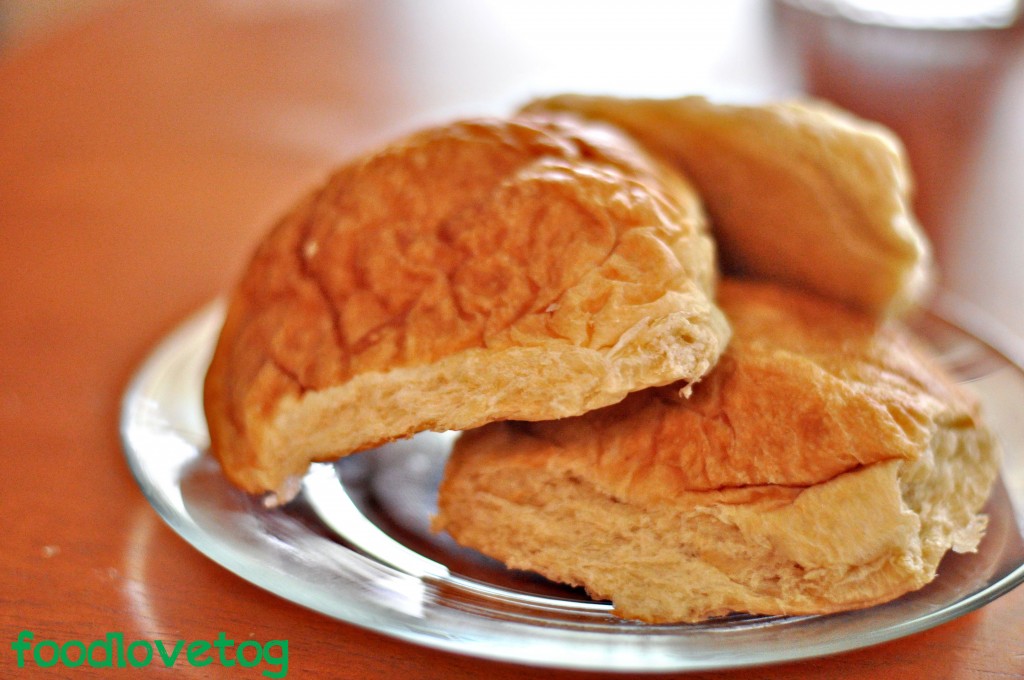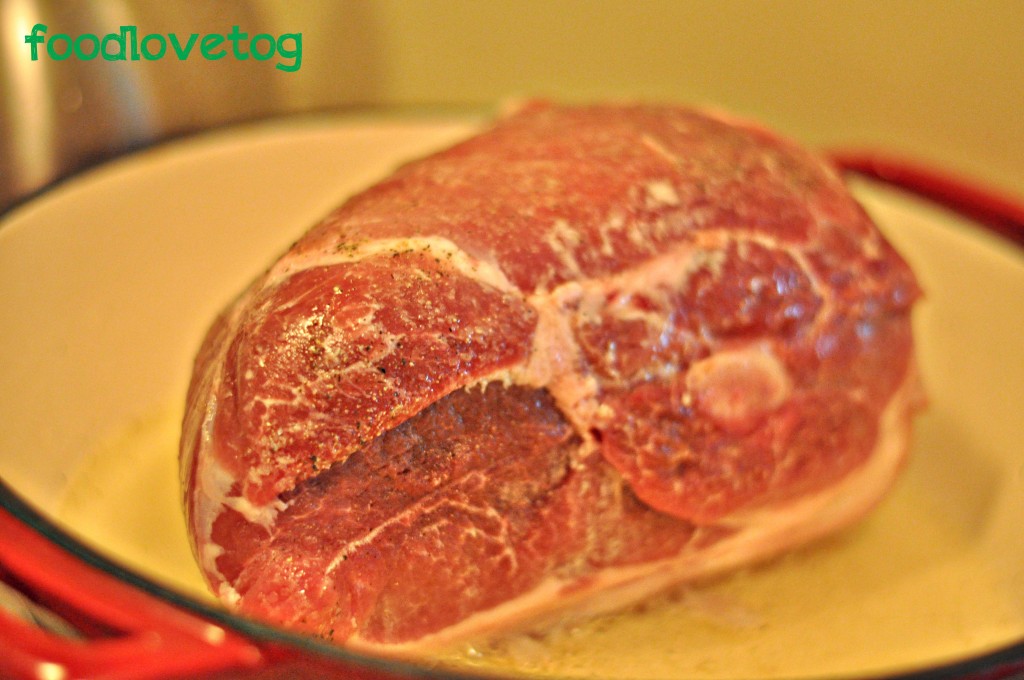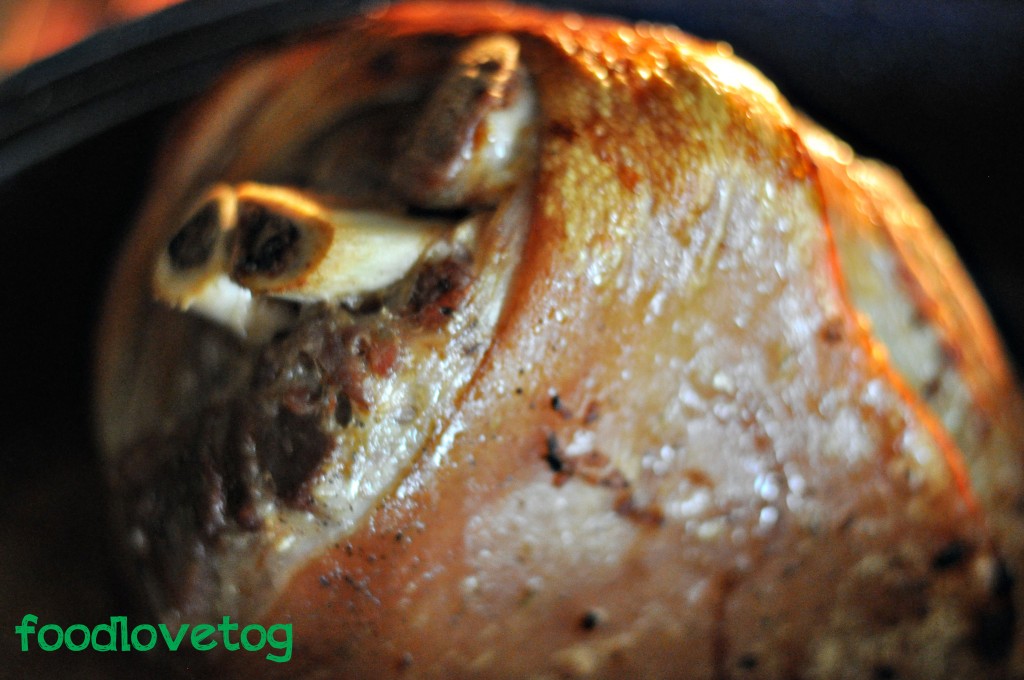 Caramelized-oniony goodness.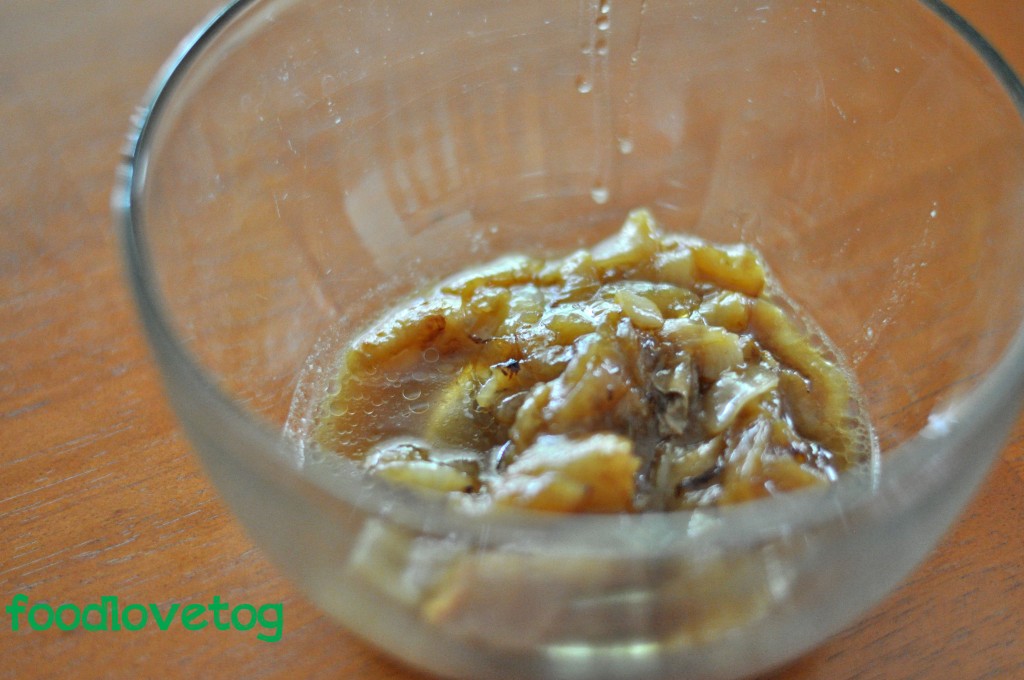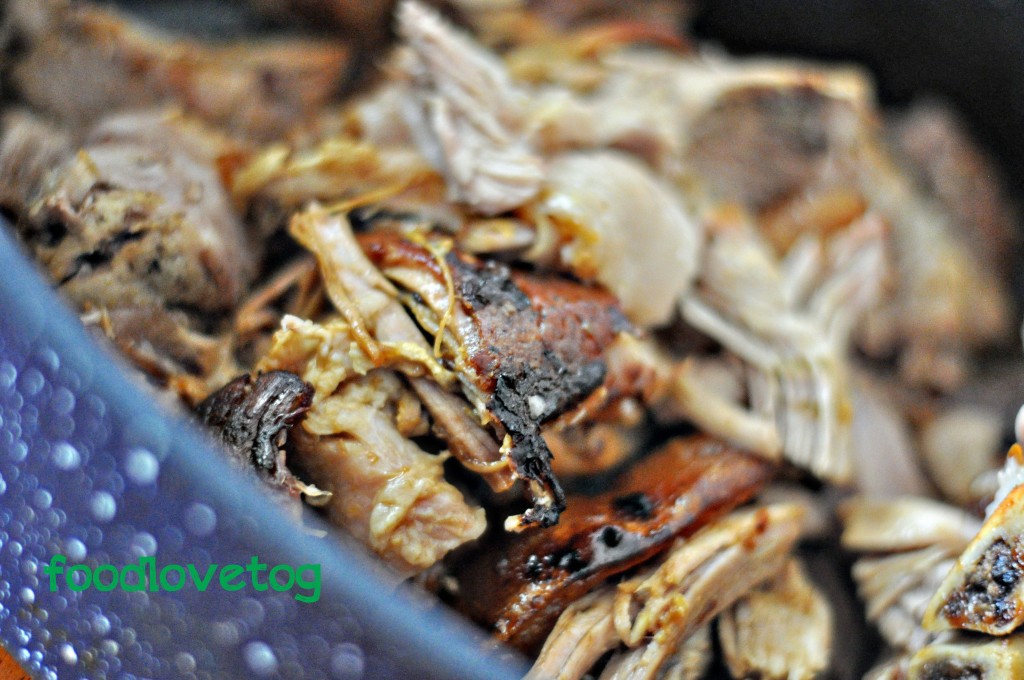 Saucy!