Let's talk about my love for Qdoba, Chipotle, and their delicious chicken. Whew! I love it. Its juice, flavorful and delicious. At one point, I ventured to Qdoba, 2-3 times a week. Naked Chicken Burrito Bowl, Raspberry Iced tea. Blessing to the bodyyyyyyyy! Whew, ok, I'm back.
While I was happy and full, my wallet didn't appreciate $10 dollar lunches several times during the week. And I know better! Soooooo, when you know better, you do better. I decided to make my own Qdoba- style chicken.
This recipe has been poked, prodded and tweaked, and I think I've got it just right.. for my taste buds, I've definitely added my own twists to make it my own. Sidenote: My love of black beans is just… Be warned.
Check the recipe below, I hope you enjoy it!
Qdoba Inspired Chicken, Lime Cilantro Rice, & Black Beans
The cast of players: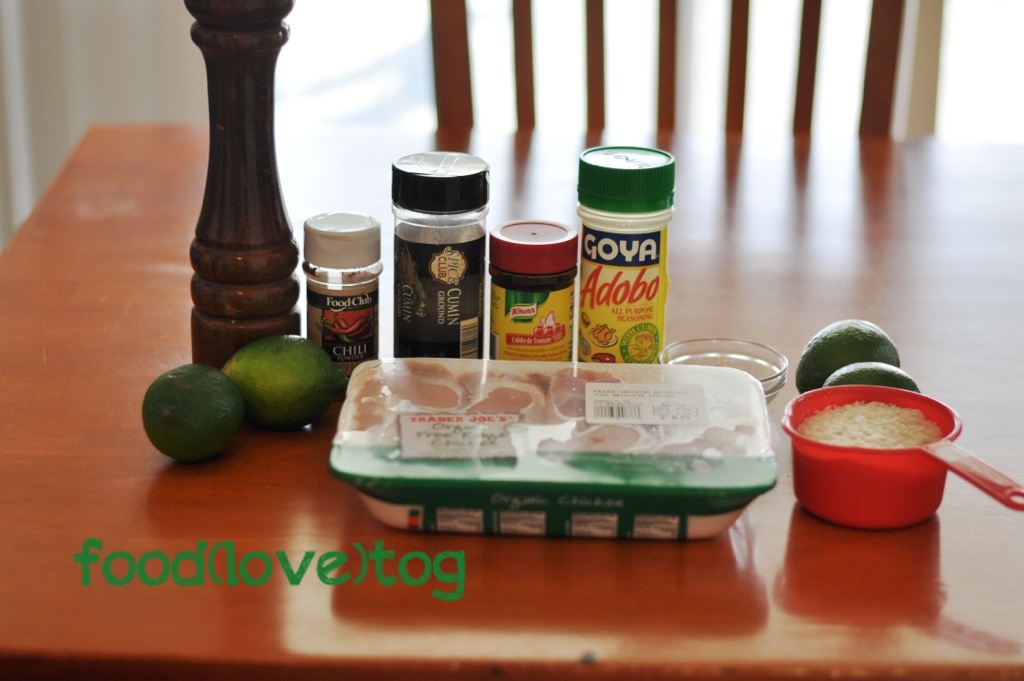 8 chicken thighs (Boneless, skinless, cleaned, trimmed with most of fat removed.
4 limes (you can control the amount of tang by decreasing the lime juice) I like my chicken citrus-y (i know it's not a word)
1 cup rice
1 1/2 cup water
1 teaspoon Ground Cumin
1 teaspoon Chili Powder
1/2 tablespoon Goyo Adobo seasoning
1 tablespoon Knorr Tomato Bouillon
2 pinches kosher salt (also negotiable)
3 cracks fresh black pepper
1 teaspoon of garlic powder or fresh crushed garlic
1 pat of butter
1/2 bunch fresh Cilantro
1 Gallon Ziploc/Storage Bag
1 cap of Canola Oil
Directions:
Season chicken liberally with salt, pepper and garlic
In a 1 gallon ziplock bag add chicken and remaining spices and mix to coat chicken.
Squeeze the juice of two limes into the bag, mix until chicken is coated.
Refrigerate for 20-30 minutes
Boil rice in 1 1/2 cups water and 1/2 cup of fresh lime juice. (2 limes) and 1 pat of butter
Boil until tender. Remove from heat and set aside.
Chop 1/2 bunch of cilantro, add to rice and cover to keep warm.
Heat a grill pan and add 1 cap of canola oil.
When oil is hot add chicken and cook until juices run clear. 12-17 minutes or until chicken has an internal temperature of 165 degrees.
Heat seasoned black beans until steamy. Keep covered and warm.
Serve with cilantro lime rice and seasoned black beans.
Garnish with lime wedges
Check out the pictures below detailing this delicious dish.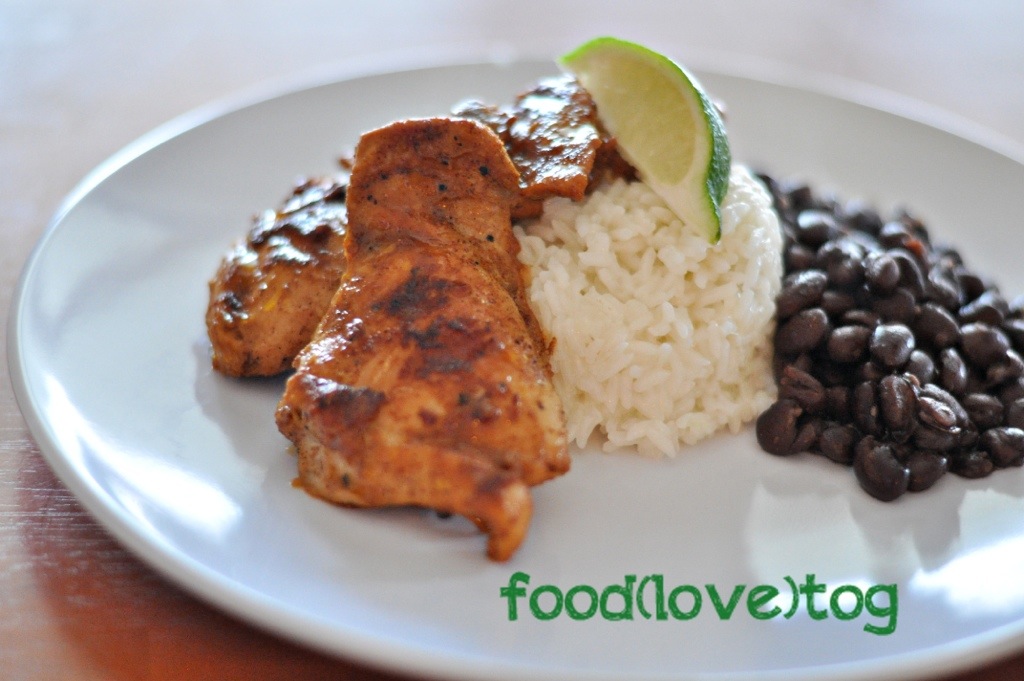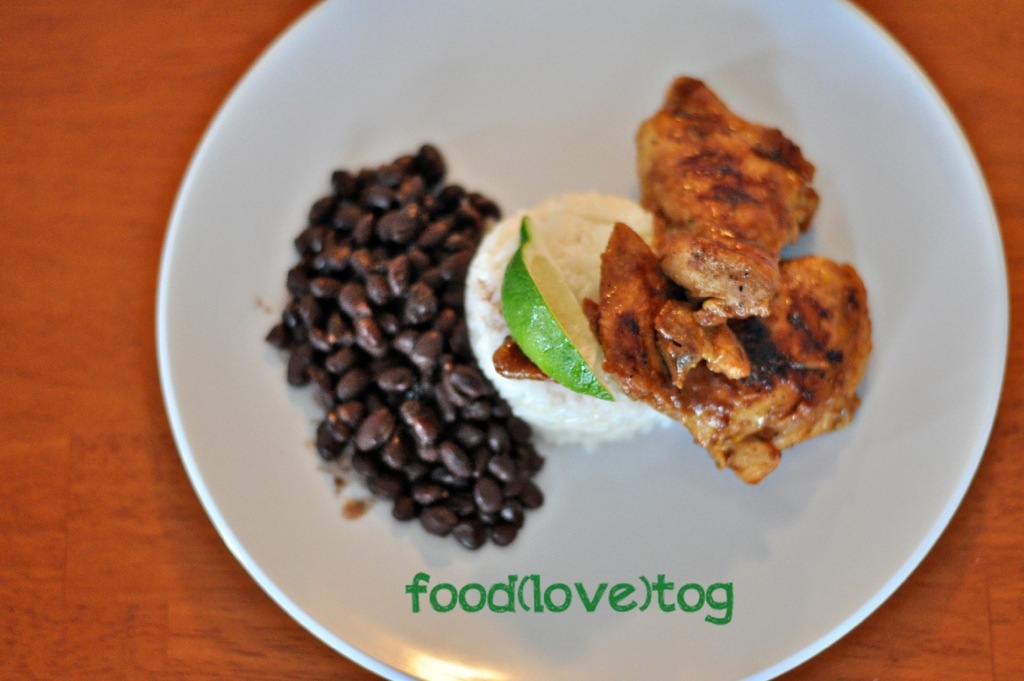 Thanks for reading!
Love God. Love People. Eat Good!