Happy Monday!
Last night, on my way home from an excursion at Target, I saw this: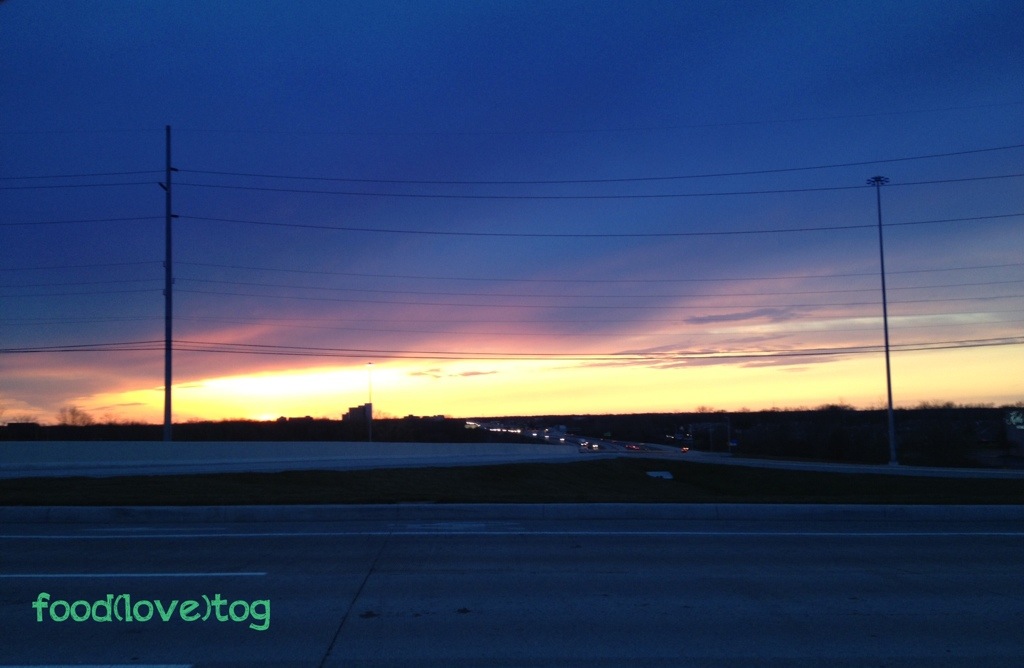 How amazing is it that we are greeted with a brand new sky daily. No scene is like the other. No repeats either.
God is the ultimate artist.
Thanks for reading!
Love God. Love People. Eat Good!