April Showers bring forth delicious soup! No? Well for me it did! I'm one of those people that believes that homemade soup can be a great pick-me-up when you're sick, down or just in need of some good comfort food. Check out my take on a popular soup below.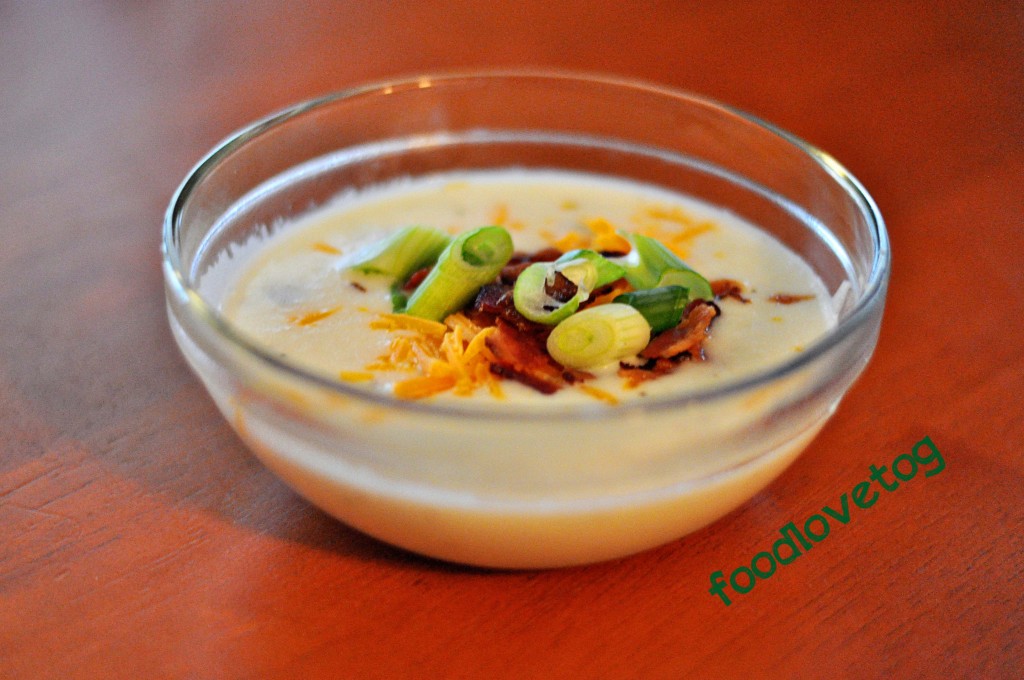 Loaded Potato Soup
4-6 Cooked Bacon Slices, crumbled
4-5 Large Russet Potatoes
1 Cup Sour Cream
1/2 stick Butter
1 1/2 Cup of Milk
3/4 cup of Half and Half
4 scallions, thinly sliced
3/4 cup Shredded Cheese
Salt
Pepper
Directions:
Peel, rinse, and cut the potatoes into medium size cubes.
Place them in a large pot with water to cover, add generous pinch of salt, and bring to a boil.
Reduce heat to a simmer and cook until the potatoes are soft.
Drain the potatoes, discarding the water, and return them to the pot. Reserving 1 cup of potatoes to add back to soup for chunkiness.
Mash them with a potato masher until smooth.
Add the sour cream and butter and stir until melted.
Add the Milk, Half &Half, Pepper, and generous pinch of salt and bring the soup back to a simmer.
To generate a smooth consistency blend soup with a hand blender until smooth. Once blended, add reserved potato chunks to soup and stir to combine.
Serve the soup hot, garnished with scallions, cheese, and bacon.
Cast of players: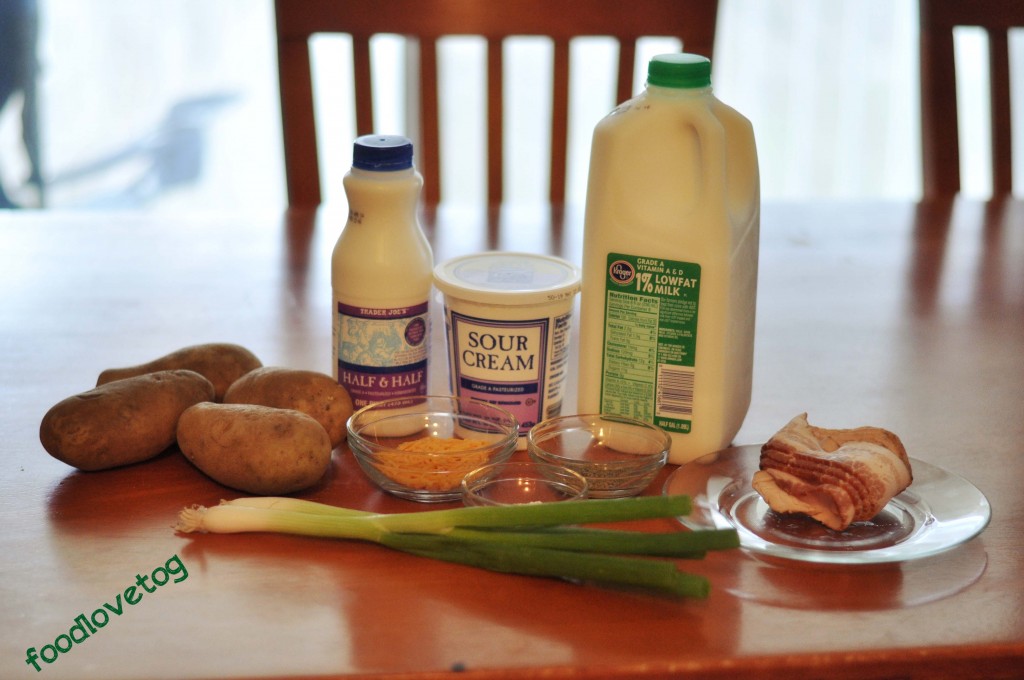 Don't ya just love scallions?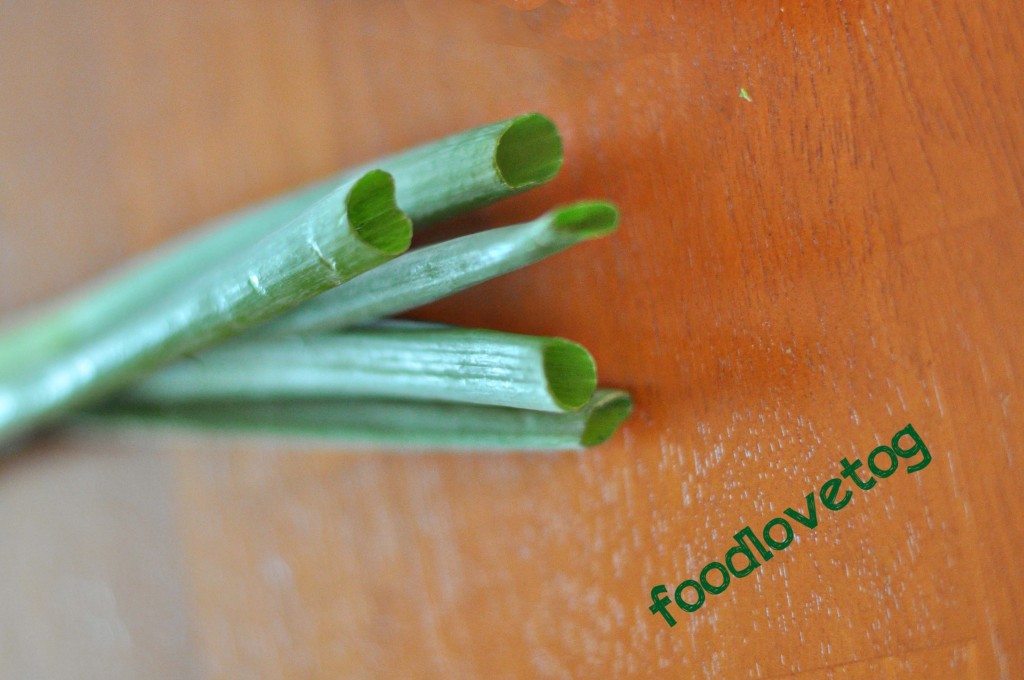 Blended..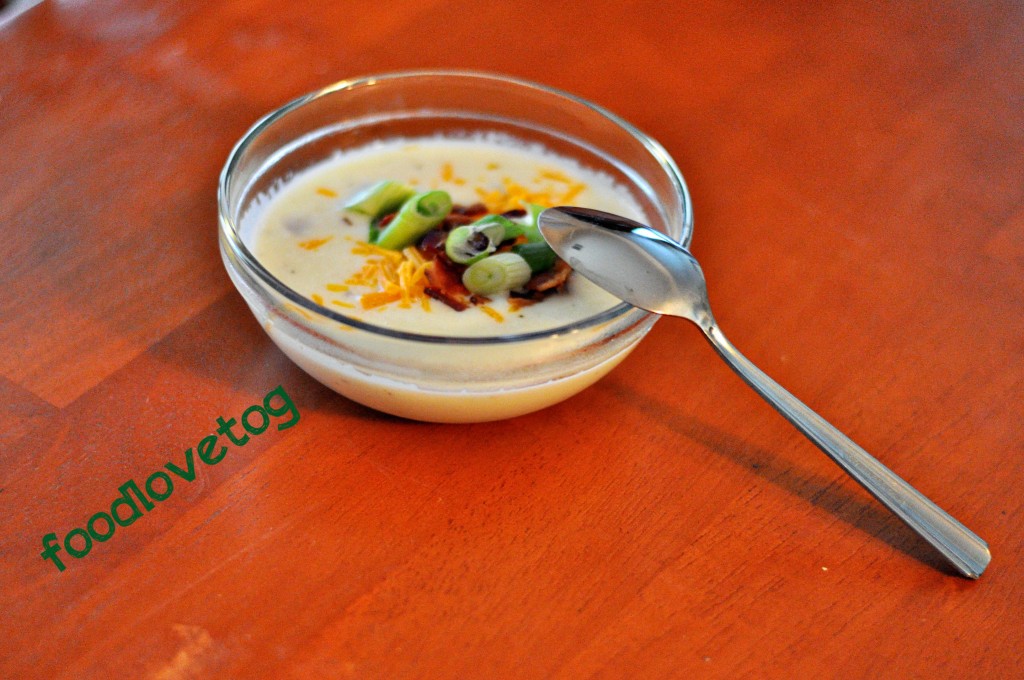 Thanks for reading!
Love God. Love People. Eat Good!