Yummy. Chunky, Tomato-ey (yes, its a word) Marinara. I love it and it's uses go far beyond just being a sauce for spaghetti.
I'm back yall! Follow-Up post from the meatballs a couple of days ago. Have you made them yet? You should. They are good, and I'm not just saying that.. Well.. I am just saying that, but go make them!
Today's post is about marinara. No, not that stuff you see in a jar, all that stuff is great in a pinch, put you can totally make your own, and freeze for later!
All you need is: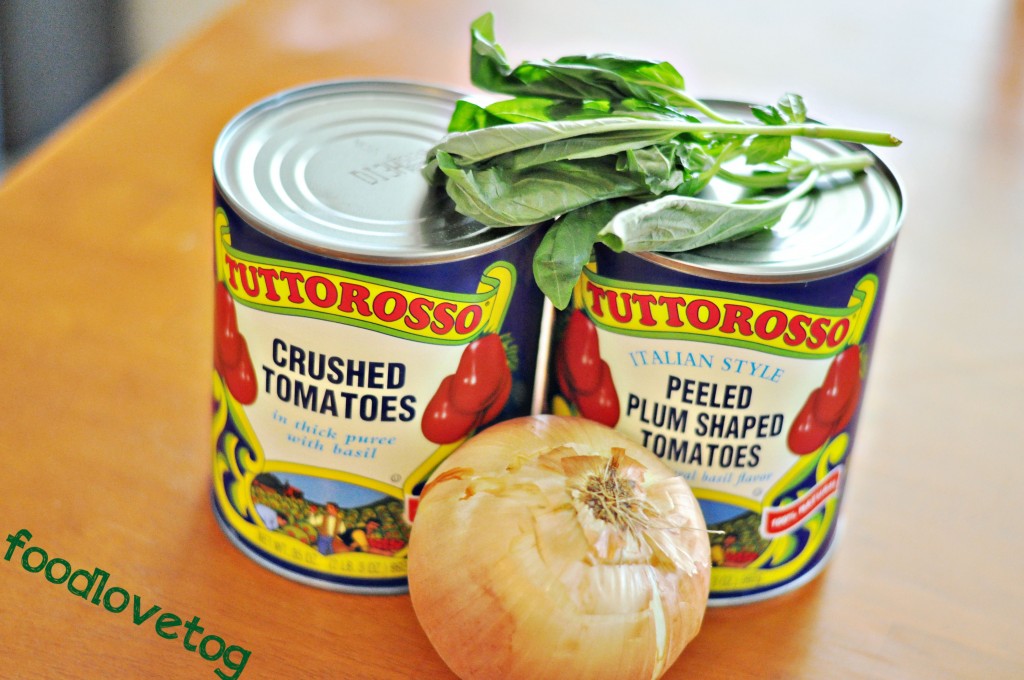 Ok, well that not ALL you need, but you only need a few more items outside of those four. Ingredient list and recipe is below.
Chunky Marinara Sauce
1 can crushed tomatoes
1 can whole tomatoes
½ cup water
1 tablespoon fresh garlic
1 Medium diced Onion
½  tablespoon of sugar
Pinch of Salt
Fresh cracked pepper
2 Fresh Basil Leaves minced
1 tablespoon of Olive Oil
Directions
In a nice size stock pot, heat Olive Oil add onions and garlic cook, until they begin to become translucent.
Add both cans of tomatoes, ½ cup of water, salt, and fresh pepper and basil leaves.
Stir to combine, bring to a boil.
Reduce heat and let simmer on low for 25-30 minutes stir frequently.
Serve with those meatballs you made!
Thanks for reading!
Love God. Love People. Eat Good!