Happy Friday y'all!!
I wanted to introduce a new segment here on food(love)tog.
(soul)Food Fridays.
Each Friday, I want to share a little food for your soul. We all need to be reconnected to our source, so each week I'll serve a little soulfood to help us do just that.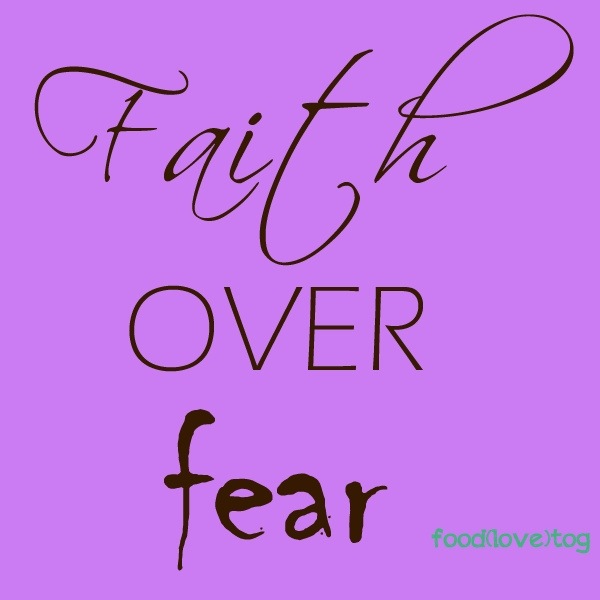 I encourage you to take the stand against fear today. Whatever it is, whoever it is. Go in confidence, boldly, and when you get there, know that God is already there.
"For God has not given us a spirit of fear, but of power and of love and of a sound mind."
2 Timothy 1:7 (New King James Version)
Thanks for reading!
Love God. Love People. Eat Good!
-Candace