Let me start this post by stating that I have a confession. Yes. I know, a confession.
I'm in love with Paprika.
Whew! Glad I got that out.
Yes. It's quite serious. We meet often during the week, sometimes 2-3 times a day. Love the extra zing it gives a dish.
I first fell in love with Paprika when my mother used it when making roasted chicken for our family as a child, from then on, the love affair was forged.
Paprika, the product of ground bell peppers is more than just a garnish for deviled eggs.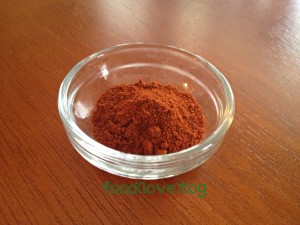 A few years ago, I discovered Smoked Paprika and it truly changed my cooking game. I use the spice in seasoned flours, roasting meats and for adding a little kick to veggies. It's become my go to flavor booster next to garlic.
What's your favorite spice?
Thanks for reading!
Love God. Love People. Eat Good!
-Candace